What are the Best Boxing Gloves for Beginners? And Tips On How To Choose The Right Pair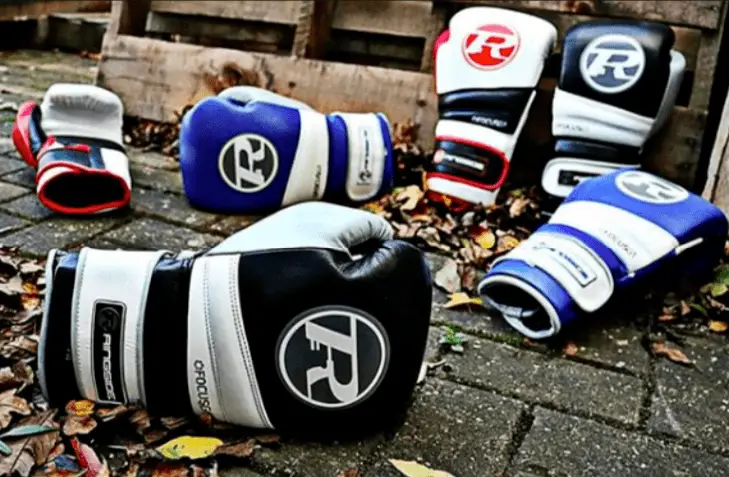 I'm guessing you are probably a beginner to the sport of boxing huh?
And you're probably also looking for the best set of boxing gloves to get started too huh?
Well…. You've come to the right place!
Considering that boxing gloves are the most important piece of boxing gear, it is vitally important that you buy the best set of boxing gloves even as a beginner… believe me you will thank yourself later.
Considering the importance of choosing the best pair be sure to read this entire article, as we have several FAQ's and buying guide information for newbies listed below on how to choose the best boxing gloves.
Listed below are the top 3 sets of boxing gloves for beginners based on the variables that most people will take into consideration first. 
Editors Choice
#1 Best Gloves For Beginners
---
5 Best Boxing Gloves For Beginners
Here in this article below you will find 5 of the best rated boxing gloves for beginners that are available today.
All 5 of these gloves I have used and tested out myself so that I can speak from personal experience and also from research and customer reviews.
Venom Elites – Best Overall Gloves for Beginners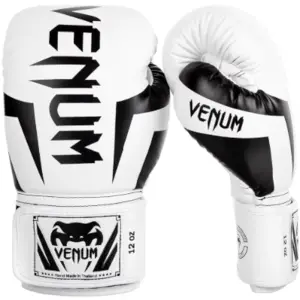 The Venom Brand is my absolute favorite brand of boxing gloves because every product they come out with is designed with quality that is years beyond their competitors and come at an affordable price.
These gloves are handmade in Thailand, home of Muay Thai, making these the best boxing gloves for boxers that are just getting started in the sport. They are cheap, durable, and look mean!
These gloves feature triple density foam padding and shock absorption technology for enhanced protection. The shock absorption technology that is built into these will keep your hands comfortable and safe allowing you to punch as hard as you possibly can for as long as you can without worrying about hurting yourself.
The gloves themselves are made from High Quality PU leather, keeping the cost of these gloves affordable making them a great solution for beginners.
---
RDX Boxing Gloves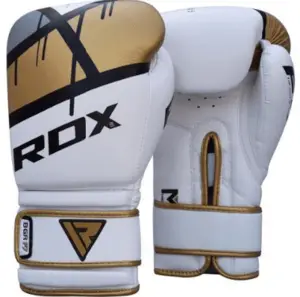 Whether you plan to use these gloves mainly for training on the punching bag or for sparring against an opponent these are one of the top boxing gloves for beginners. RDX designs these gloves from Maya Hide Leather, using reinforced coating and Shell Shock resistant padding these gloves are built not only for extreme comfort but also to keep your hands safe and protected from injury.
These gloves have strategically placed perforations in in the leather to provide maximum ventilation keeping your hands nice and cool.
Built with a Hook-and-Loop wrist strap for adjustability and excellent wrist support for unbeaten protections and striking precision.
If you are looking for versatile all around boxing gloves then this is the set that I would recommend. These gloves are great for just about every type of training.
---
Sanabul Training Gloves – Cheapest Gloves for Beginners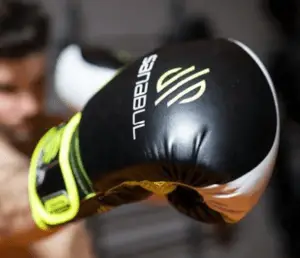 As a beginner, you might want to just start out with a cheap pair of boxing gloves that are still of high quality.
This is where the Sanabul Boxing Gloves comes in..
These boxing gloves feature gel impact protection foam that cover all parts of your hands and thumb with plenty of padding to keep you safe from injury.
These gloves feature a "longitudinal Arch" design that promote natural and correct fist closure when striking, making these gloves an excellent choice for new boxers learning to punch correctly.
If you are just getting started and are just looking for a cheap set of boxing gloves then these are the gloves that I would recommend. They are cheap but will last you a good while until you get yourself a better pair.
---
Fairtex Muay Thai All Purpose Sparring Glove – My Personal Favorites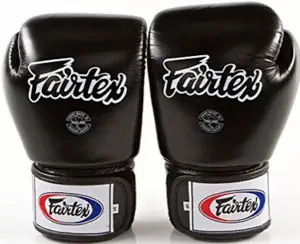 Ahh the Fairtex brand.. Although I don't consider these the absolute best they are one of my personal favorites. The reason for this because of their tight feeling and tight fit design giving you an excellent user experience and satisfaction feeling when throwing those hard punches.
Handmade in the home of Muay Thai – Thailand – designed with premium leather giving them the comfortable feeling yet a long lasting durable design.
These gloves are my go-to pair of gloves when I am on the go and training on the heavy bag.
These are an excellent all around pair of boxing gloves for beginners.
---
Venom Challenger 2.0 Boxing Gloves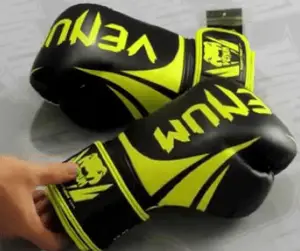 The Venom Challenger Boxing Gloves are Handmade in Thailand making these another excellent choice for beginners. These are very similar to the Venom Elite boxing gloves, only these are geared a bit more towards solely training on the heavy bag rather than sparring as well.
These boxing gloves are designed with triple density foam giving your hands ultimate protection and keeping them safe from injury.
These gloves are made with premium leather making these a great cost effective premium option. Although not as strong as genuine leather, you will be paying quite a bit less for them.
---
How To Choose The Best Boxing Gloves For Beginners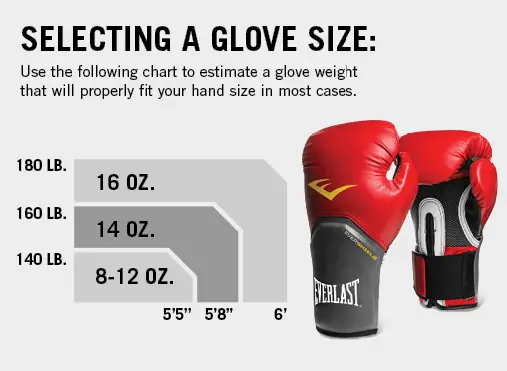 Budget: When you are first starting out the very first thing you are going to want to keep in my mind when you are choosing the right pair of boxing gloves is your budget.
Getting into boxing most definitely does not need to be expensive. The only things that you really need to invest in to get started is a good set of boxing gloves that are listed above and a good punching bag. All of the choices above are excellent yet affordable choices of gloves for beginners.
How to Choose the Best Glove Size and Glove Weight? – Tips for Beginners
When choosing which glove size and weight is right for you there are a couple things that you need to take into consideration. These two things are:
1. What type of training do you intend to use them for mainly?
2. What weight class do you fall in? (don't worry we will go over this below)
The only gloves that you really need to use as a beginner are training and sparring gloves ( I have recommended these types of gloves above )
Training and Sparring gloves can be used for all types of boxing like hitting the heavy bag and sparring with a partner. If you place an emphasis on sparring then I want you to go up one weight size. Nobody really uses anything below a 14oz pair of gloves for sparring.
If you plan to do less sparring and more heavy bag work and training workouts on the bag then you do not need to go up a weight size.
Below are the general guidelines for body-weight and size of boxing training gloves for beginners, noice, and intermediate skill levels. If you have smaller than normal hands then check out this post on the best boxing gloves for small hands
120lbs and under – ( 12 – 14oz Gloves )
120lbs – 160lbs – ( 14 – 16oz Gloves )
150lbs – 190lbs – ( 16 – 18oz Gloves )
190lbs and up – ( 18oz and up Gloves )
Proper Fit – Make sure that your boxing gloves fit you nice and snug. You ideally want to be able to wear hand wraps underneath and still have the gloves still fit you. This way when it comes time to spar you can wrap your hands and still fit in your gloves.
Put your gloves on and make a fist with your hands. If you can do this and the gloves still fit nice and snug then you have gotten the right size.
Did I point out and help you find the best boxing gloves? Share with your friends!
Recommended Reading: