Best Boxing Gloves For Small Hands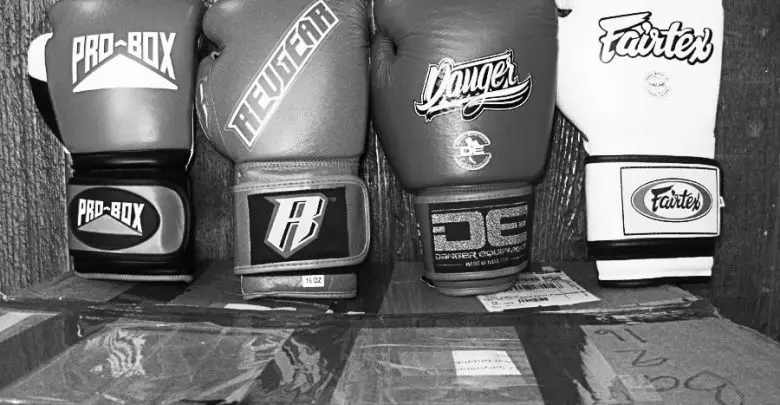 We always believed that Brian, (our UI developer), was too small for any sort of combat sport, especially mixed martial arts. But you had to give it to him for perseverance. He'd be in the gym at the crack of dawn every day, punching away with what he believed were the best boxing gloves for small hands.

But, he ended up with a hairline fracture on his knuckle, courtesy an ill-fitting glove that was either too big for his hands or too heavy for it.

An injured team member we can ill afford. So we decided to step in and help him find the top boxing gloves for his small hands.

This is what inspired this post. If you made it here, then congratulations guys and gals, because you are going to get the most up to date, market best gloves for little hands.

Yeah, we know what all you big brutes are thinking. Small hands and boxing don't go hand in glove. (Was that a pun?)
But sorry to disappoint you ladies and gentle men, there are thousands of boxers in the world who unfortunately aren't born with silverback gorilla-like hands. And guess what one of them is actually the best in the world. Floyd money mayyy fukin weather… Yes, his hands are tiny as shit.

Most women and a lot of guys have petite hands and skinny wrists but they sure can pack a punch, provided they have gloves that fit like gloves ought to.

Gloves that don't shift, don't get undone in the middle of a sparring session, and don't cause injuries.

That's what we set out to discover. Since we didn't want to cut corners, we decided to try out each pair of gloves ourselves.
Here's a Glimpse Into Our List of Top 7 Best Rated Boxing Gloves For Small Hands.
Venom Elite Boxing Gloves
Fairtex Muay Thai Style Training Gloves
Twins Special boxing Gloves
Trideer Pro boxing gloves
---
1. Top King Gloves
Best Boxing Gloves For Small Hands
To be honest, it was the design of these Top King Gloves that caught our attention first.

Nobody's complaining if you can punch hard and look good while doing it.

There are a range of stylish colors and patterns to choose from. We personally liked the Air White and the Superstar gold models.

Both these models have ventilation on the palm that keeps your hands from getting baked during prolonged training sessions.

The gloves are authentic Thai made, from tough cowhide leather. It offers plush padding and fits snugly. Breaks-in like a charm in a week or two of regular practice.

The knuckle support is top notch. There's no room for injury whatsoever.

To be doubly sure, we also wore the gloves during pushups just to check if things get rough during routine practice drills.

Nothing. The gloves are flawlessly designed.

Having said that, there were at least three users in the gym who found the gloves bigger than what they'd expected, particularly the 16 oz. and the 20 oz. ones.

We attribute it to the Thai sizing difference as Americans tend to order one size bigger than what's needed. If we were you, we'd buy the exact size. Don't go by reports of these being smaller than expected.

Size tip: We tried the 10 oz. gloves on a guy who's 5'3 and 120. It fit him perfectly with just enough room for wraps. Didn't hurt one bit even during heavy sparring and practice.
Verdict: Top King has always been one of our favorite boxing gear manufacturer. These gloves are testimony to their quality. If you are looking for the best boxing gloves for small hands, then here's one of the best choices you have.
2. Venom Elite Boxing Gloves
A trainer recommended the Venom Contender as the perfect, value for money gloves. But we weren't too impressed with it.

The padding was almost non-existent. Hurt like crazy even with mitt work.

That's when the customer support at Venom recommended that we try the Elite. This one costs a wee bit more than the Contender but is way better in terms of quality and comfort.

The Elite comes with thick, protective padding, a ventilated mesh design that keeps your hands dry and a padded palm that give your hands the comfort you seek during sparring and mitt work.

The glove features triple density foam that absorbs the impact force with ease. You aren't going to feel this on your knuckles even when you hit really hard.

They are light weight and do not affect punching speed either.

The cuffs were a little too long for our liking. But they didn't restrict movement. And offered great wrist support. We can live with that.

The only possible niggle is that it's made of Skintex leather. If you consider it to be a niggle that is.

Having used Venom gloves in the past, we can safely vouch for the quality. With good care, these can last you a lifetime. Even users who subject it to abuse (vigorous training and practice 7 days a week) say that it lasts for years before the leather starts to tear.

Unless you are hung up on the type of leather, you will not even notice that it's not authentic animal hide.

By the way, there's no dearth of funky designs and color schemes to choose from.

Size tip: This was tried on a 33-year-old woman with an athletic build. She weighs 110 lbs. and has really small hands. The 12 oz. glove fit her perfectly with no play or extra room whatsoever.
Verdict: The Elites are one of the best gloves in Venom's range. It's decently prized, offers great support to the wrist and hands. If you aren't looking to spend too much, this is one of your best bets.
3. Fairtex Muay Thai Style Training Gloves
Best All Purpose Gloves for Small Hands
We know that most boxers and MMA fighters use multiple gloves for specialized training and practice drills.
There's a lightweight, heavily padded glove for mitt and sparring.
A heavier, and thickly padded gloves the heavy bags and so on.
What if you could find one multipurpose glove for all your training drills?
This is the Fairtex Muay Thai styled boxing gloves and these beauts are just the right mix of protection, weight and comfort, which makes them well suited for all types of drills.
The gloves are handmade in Thailand from durable cowhide leather and are available in a bunch of vivid colors and designs. More importantly, the gloves are true to the colors shown online and not a pale replica, as is the case these days.
The padding is dense enough to protect you and your partner from injury. Yet, you can feel the punches you throw on a heavy bag.
The size is just right for fighters with small hands. Even with wraps, the gloves don't feel too tight or cramped. More importantly, your hands won't be swimming in the compartment either.
The 180-degree Velcro straps provide great wrist support.
One thing that must be mentioned is that these ship directly from the Fairtex factory in Thailand, without a box. We were taken aback and were wondering whether we were shipped a replica. But a quick word with Fairtex customer support put the apprehensions to rest. These are the real deal.
Size tip: Tried by a male athlete who's 5'6 and weighs 150 lbs. The 14 oz. was a comfortable fit for him. But he prefers the 12 oz. as it gives a much tighter fit
Verdict: These are the best all-purpose gloves that we could find for users with small hands. They feel great on the hands and hold up well to everyday use. AT this price point, it's a no-brainer decision.
4. Twins Special boxing Gloves
Best Small gloves with extra padding
If you prefer a little extra padding around the fingers, then you are going to love these gloves from Twins.
They cost a tad more than some of the more widely used brands, like Title and Everlast. But the moment you hold these in your hands, you know that these are way better.
The padding is dense and lush, particularly near the fingers. Yet, you can easily open the gloves more for clinching your fists.
The extra padding, but lightweight design makes it perfect for both sparring as well as heavy bag training.
The gloves feature Velcro straps for wrist support. Now, there are people who prefer wrist straps that are a little flexible.
Then there are people like us who like it a little firm. These gloves are well suited for the second category.
The caveat is that it might take a little work to really secure the straps. Not a biggie to be honest. Just that you'd have to do a little trial and error until you find that sweet spot to secure the straps.
Also, the gloves typically take at least a week to break in. So, if you find them too tight to begin with, then give it a bit of time. Once it breaks in nice and good, you'd want to sleep and eat in them.
One of the features that we absolutely loved about it, is that it keeps your hands dry during long practice sessions. Also, no smell. Air them out once a week and they'll smell as fresh as a daisy.
Size tip: We found that these gloves are a little smaller than the other brands. It was tried by a female MMA enthusiast weighing 170 lbs. She's 5'7 and has average-sized hands. Ideally, the 12 oz. should have been a good fit for her. But she found it a little too tight for comfort and upgraded to the 14 oz. one.
Verdict: Don't be thrown off by the slight increase in price. These gloves are completely worth the extra dime. They offer superior protection for the fingers and are well suited for both practice as well as tourneys.
5. Fairtex gloves
Best Gloves for Women with Small Hands
Jenna, one of our team members and an ardent Fairtex user, (we suspect if Fairtex pays her) threatened to do the 'standing reverse kata guruma' on us if we didn't include her favorite, practice gloves in this list of best boxing gloves for small wrists.
FYI, she uses the BGV1.
So, here goes.
Fairtex is a well-known brand and they have an impressive line-up of unisex gloves.
These an upgraded version of the BGV1 that features a slightly bigger hand compartment and a redone Velcro strap for the wrists.
The result is a more comfortable experience while punching on the heavy bag. The clinch feels much better as compared to the older models and you can feel the strike on the bag.
Having said that, Fairtex throws in a little extra padding on the knuckles so that you don't end up sore after practice.
That's what makes these gloves great even for sparring.
The wrist support is excellent with 180-degree wraps and the Velcro doesn't run up all the way to the forearms. So, no restriction in the movement.
There are a series of holes that are intended to keep the gloves ventilated. But we found that they do tend to get hot after a couple of hours. If you tend to sweat more than normal, then that can be a problem.
The gloves are available in a bunch of bright colors. Thankfully, none of them look gaudy or over-the-top. We loved the Military Green and the Navy Blue.
Size tip: Jenna happily agreed to volunteer. She's 5'2, weighs 150 lbs. and whoops much bigger fighters for a living. She used the 12 oz. and it fit her like an old sock.
Verdict: These Fairtex gloves are complete value for money. They are light enough to be used for sparring. But have enough padding to be used for heavy bag work. They run true to size and fit users with small hands perfectly.
6. RDX Ego Boxing Gloves
Most Affordable boxing gloves for small hands
We couldn't believe our eyes when we saw the price tag on these RDX Ego Boxing Gloves.
It had to be a mistake.
Turns out it wasn't. And this baby arrived the next week, neatly packed like it were made of glass.
The first impression was how sturdy and solid it felt on the hands. A massive upgrade from other cheap in-store brands that we'd tried.
These are the perfect gloves for pad and light sparring. There's just the right amount of foam on the knuckles that keeps the profile sleek. But your hands are well protected.
Unlike layered foam, RDX uses something called 'Quadro-Dome technology'. While it might sound gimmicky, the overall distribution of the foam seems superior.
It is made of synthetic PU leather called Maya Hide. The leather is considered to be one of the most durable ones in the business. Even better than Skintex, which is a blend of Vinyl.
The description mentioned a shock absorbing gel lining inside. We couldn't resist putting it to the test on a heavy bag. Pure bliss!
We could feel the hits but not a tinge of pain anywhere. Our sparring partner also enjoyed the sessions.
Aesthetically, we aren't too pleased with the designs. But we can make do with a bad looking glove as long as it keeps us comfortable in the gym.
Size tip: Tried by our coach who's 5'7 and weighs 190. The 14 oz. one was a perfect fit for the guy. He used it for pad work, sparring as well as on the heavy bag with no problems whatsoever.
Verdict: Looking for a reliable set of gloves that doesn't cost an arm and a leg? Here you go. You are in for a surprise at how good these are.
7. Trideer Pro Boxing Gloves 
Most Popular Boxing Gloves
If the price tag on the RDX Ego surprised you, this one's going to blow your mind. We can see why the Trideer Pro Boxing Gloves are the most popular boxing gloves in the market currently.
But honestly, there's more to it than the price tag.
This is a good quality glove that's better suited for the heavy bag workout.
It has a lot of cushioning for the knuckles, including a padded inner compartment and comes with a pre-curved design that fits the hands perfectly. The fingers fit in snugly and there's no difficulty in clinching the fist.
The cushioning itself is multi-density foam and it gives you great shock absorption. The caveat is that it gives the gloves a slightly bulky profile. But that's just a tiny quibble.
It's made of faux leather and has a semi-gloss finish. So, it's a lot easier to clean than authentic cowhide. It does take some time to break in though.
Quality-wise, it's second to none. We spoke to multiple users who were using these gloves for sparring, mitt and bag drills for months. Apart from a few minor scratches, the gloves were as good as new.
Wrist support is pretty good. The Velcro straps ensure that the gloves stay in place and you can undo the straps and remove them in the blink of an eye.
Ventilation is a hit or a miss. We personally didn't find it to be as good as some of the other gloves in this list. The hands were really sweaty after two hours of practice. But there are people in the gym who have no problems with it at all.
Size tip: The Trideer gloves were tested by a professional MMA fighter. Weighs 190 lbs. The 16 oz. gloves fit him perfectly. For users with smaller hands, the 10-12 oz. one should be a snug fit.
Verdict: The Trideer gloves will be a good choice if you are looking for inexpensive gloves designed specifically for heavy bag drills. These are not  professional quality but are very good for the price. As long as you set realistic expectations, this is a great buy. In fact, it's a lot of glove for the money.
---
How to Choose the Best Boxing Gloves for Your Small Hands
Having small hands is not bad for boxing. Like I said earlier, ask Floyd Mayweather if you don't believe us.
What's bad is being unable to find the right gloves for them hands.
Oh yeah, there's s nothing more annoying than wearing brand new gloves only to discover that there's enough room in the compartment to slip in an elephant.
Or that they are so tight that you can barely feel your hands.
To make matters worse, nothing in the sizing description can be an indicator of how well it will fit your hands.
Here are a few tips from firsthand experience that will help you determine what gloves to pick for small hands.
Ask your coach / gym mates
Look around the gym. There will be someone who matches you in bodyweight and height. Check what brand of gloves they are using. Even better, request to try their gloves out. It can be a little uncomfortable (read gross) to put your hands into a hot and sweaty leather compartment. But it's a foolproof way and one of the easiest ones at that to find gloves that fit your small hands. You can also ask your coach for recommendations by the way.
Check retail outlets, buy online
Head out to the nearest MMA/Boxing gear outlet and try out various brands and sizes. When you find one that fits as well as you expected, check the price for the same product online. You will surely find a better deal. The only downside to this is that you cannot throw punches or do some basic drills before deciding on the purchase.
Read Reviews
Always read reviews before you buy the best boxing gloves for small hands. Reviews tell you a lot more than what any sales guy would tell you. More importantly, look for details about the size and the fit.
Some things you need to consider
All said and done, there are certain features to look out for in boxing gloves that will determine your comfort and ease-of-use with the gloves.
The Small Hand Boxing Gloves Buyers Guide & FAQ
What size boxing gloves should I get?
There's no definitive sizing guide due to the many factors that can affect the fit of a pair of gloves. Variances between brands, even worse variances between different models in the same brand, the size of the boxer, everything matters. A general rule of thumb suggests that if you are below 120 lbs. in weight, go for a 10-12 oz. boxing glove. If you are between 120-150 lbs., 12-14 oz. gloves should fit you well.
What are the top boxing glove brands?
Due to the sudden rise in popularity in combat sports, boxing glove manufacturers have exploded in numbers. But a lot of them sell cheap Chinese made gimcracks. We recommend that you stick to proven brands like Everlast, Fairtex, RDX, Top King & Twins.
Are Boxing Gloves Good for Punching Bags?
Despite what you might have read about training bare knuckled, we wouldn't recommend it unless you are a seasoned boxer with years of experience under your belt. For beginners as well as boxers with some experience, training the heavy bag with boxing gloves reduces the risk of injury.
Closing Thoughts For Your Small Handed Glove Buying
Having small hands is not a bad thing, in fact take this to your advantage, think of it like this, you can punch faster, dodge quicker, block faster…. pretty much everything faster.. so enjoy your little hands.
That folks, sums up this article.
We hope that it helps boxers with small hands find gloves that fit them to the T.
If you feel that we missed out on any gloves, feel free to chime in with your thoughts below ?