Best Boxing Headgear of 2023 – Reviews & Comparisons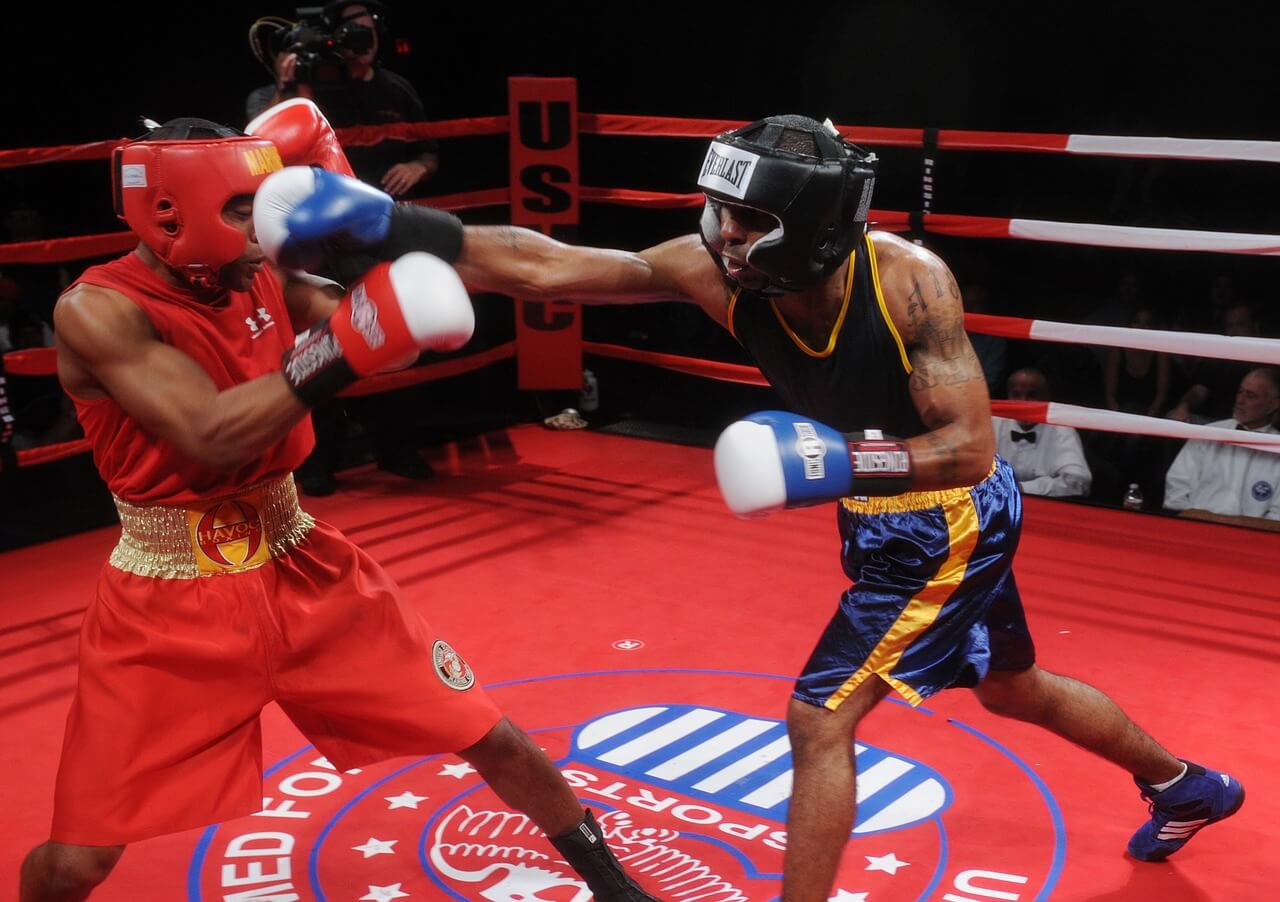 Pinpointing The Top Boxing Headgear For Safety and Protection

There are many people who mistakenly believe that wearing headgear is a lame and can be a hassle. This couldn't be further from the truth. Boxing headgear is paramount for many reasons. It can provide you with protection when you're sparring and preparing for an upcoming fight.

As any professional will tell you, I can tell you wholeheartedly that you need head protection whether you're an amateur or a pro. According to studies headgear along side boxing gloves are one of the most important pieces of protective gear you can wear.

At the same time, headgear is usually a requirement for amateur matches. With that being said, all beginners and aspiring boxers should 100% buy the best headgear that they can find, no excuses. You don't want to skimp out on something this important.

The only problem here is that finding that type of gear is going to be immensely difficult. There are tons of options to choose from and that is going to further complicate your decision.
Top Boxing HeadGear Comparison - Our Top 3 Choices
Best for Nose Protection!
---
Best Boxing HeadGear List & Reviews
Below, you're going to discover a breakdown and our reviews of the best rated boxing headgear you can buy today as well as tips and  everything you need to know tips for choosing the best headgear for your unique needs.
1. Winning Headgear FG2900 – Best Headgear For Sparing
Protecting your face and head is extremely important in the boxing world.
In fact, without this equipment, injuries sustained during fights would be much more severe. And, one of the most important pieces of safety equipment is obviously headgear. This protective helmet is designed to protect your brain and your face from blunt force trauma.
With that said, just any ol' headgear will not offer the protection that most boxers need when facing their opponents. This is why hundreds of professional and amateur boxers turn to the Winning Headgear Fg2900.
The Winning headgear FG2900 is simply the best boxing headgear that money can buy today.
Extremely Lightweight:
In order for boxers to win fights, they must be agile and fast on their feet. Heavy safety equipment, such as headgear, will only bog them down. This will never be an issue with the Winning Headgear Fg2900, as it is extremely lightweight.
This headgear weighs in at only 9.5 ounces, which is much much lighter than most of its top competitors.
Styling:
While colors are not necessary to defeat an opponent, they do have an affect believe it or not as well as many boxers prefer their safety gear and attire to match. Fortunately, the Winning Headgear Fg2900 is available in an array of colors. These colors include green, blue, gold, black, navy, orange, purple, red, silver, white and wine.
Rated For Full-Contact Sports – Designed for Extreme Padding & Protection
Unlike some headgears, the Fg2900 is rated for full-contact sports. This basically means that it will offer full protection against any hard strikes during boxing and mixed martial arts ( MMA ) matches. Many professional boxers utilize this brand headgear when sparring. One particular boxer is Manny Pacquiao.
Easy To Clean:
No boxer wants to deal with stinking headgear, which is why they refuse to invest in a brand that is not easy to clean. Fortunately, this will never be an issue with the Fg2900, because it is extremely easy to maintain. In fact, you can wipe it down with disinfectant wipes after each sparring match. And, if you really want to save yourself some time, you can clean it with anti-fungal spray to prevent bacteria growth. The strings are machine washable to ensure a more thorough cleaning.
Superior Quality & Craftsmanship:
Unlike professional boxers, amateur boxers have strict budgets. In fact, when they purchase headgear, they expect it to last for a long time, sometimes a lifetime. The Fg2900 has superior craftsmanship, as well as functionality. So, you can expect to get 10 plus years of use out of this headgear.
Should You Buy It? – What We Think 
The Winning Headgear Fg2900 is ideal for professional and amateur boxers. The headgear is designed to reduce force from punches during sparring matches. It can also be worn in competitions that require headgear. It is extremely comfortable and flexible, so it will not restrict your movements.
---
2. Cleto Reyes Traditional Headgear - Best Bang for Your Buck! - Best Headgear for Nose Protection!
Lightweight Design
For boxers, heavy headgear is out of the question. Fortunately, Cleto Reyes has you covered. Its headgear is lightweight in design to ensure superior flexibility and comfort.
In addition to this, the headgear is adjustable to ensure the proper fit.
Superior Adjustability
As mentioned above, the Cleto Reyes Headgear is adjustable. While this adjustability is general among most brands, this particular headgear has a chin strap that allows for super-quick adjustments.
In fact, you will be able to make quick adjustments during sparring matches whenever necessary. In addition to this, the headgear is designed with a hook and loop closure and a top that laces up to ensure the perfect fit each and every time.
All-Natural Leather
Everyone should know that all-natural leather is more durable than other materials utilized for headgear. In fact, this material will endure the test of time. The Cleto Reyes Headgear is designed for high-quality from all-natural leather to ensure longevity. It is also handmade, which says a lot about its craftsmanship.
Styling
Matching colors are important to most professional and amateur boxers. And, if you are one of these boxers you will be happy to know that the Cleto Reyes Headgear is available in a broad array of colors.
These colors include blue, black, lime green, solid gold, red, purple, silver, tiger orange, titanium, white and yellow.
Protection Padding
Latex foam is much better at reducing the impact of hardcore strikes. This why Cleto Reyes chose to utilize this type of padding for its headgear. The latex foam padding provides protection that boxers need to minimize injuries.
What We Think
The Cleto Reyes Redesigned Headgear is ideal for both professional and amateur boxers. The headgear is designed to provide excellent vision, functionality and protection. It is extremely easy to adjust and comes in a one size fits all.
Cleto Reyes Traditonal Headgear
---
3. Venum Elite Headgear - Cheapest Headgear for Nose Protection
Most affordable and the best choice of boxing headgear for beginners.

Boxing and MMA headgear does not need to cost a fortune to offer the protection needed. And, many boxers, especially amateurs, cannot afford to buy top brands with high-priced stickers. Fortunately, Venum offers some of the best headgear at extremely affordable prices. In fact, its Elite Headgear is so affordable that most boxers can purchase more than one in a single order. Why not have several colors to match your boxing costumes.
Contoured Foam Padding

There is nothing more frustrating for boxers than to improper fitting headgear. Well, this will never be an issue with the Venum Elite Headgear, thanks to its triple-density contoured foam. This foam is designed to absorb most of the impact of punches during sparring matches. The foam will contour to your face and forehead to offer superior protection.
Mesh Design
Unlike many brands, the Venum Elite Headgear is designed to provide adequate air ventilation. Not only does the headgear have an open-top design, but also it has mesh material to allow for better evacuation of both moisture and perspiration. So, no matter how long you wear this headgear, your face, head, chin, ears and forehead will stay cooler and drier.
Handmade

Everyone knows that handmade products have better craftsmanship than those that are mass-produced. Fortunately, the Venum Elite Headgear is handmade in Thailand. Its superior craftsmanship will ensure more durability and a much longer service life. In addition to this, the headgear is constructed from 100% Skintex leather, which will endure the test of time.
Color Availability

If you are a boxer who is concerned about color coordinates, you will definitely appreciate the fact that the Venum Elite Headgear is available in an array of colors. These colors include black/gold, black/red/gray, black/white, gray/gray, khaki/black/, black/gold, navy blue/white, white/black, white/gold and white/white. The headgear is a mixture of colors, with the brand logo on the forehead area.
Overall Assessment

If you are a boxer in need of durable, but extremely affordable headgear, you should look no further than the Venum brand. The brand's Elite Headgear is extremely affordable. But, do not be fooled by its low price tag, because it will offer similar protection as many of the top more expensive brands.
---
4. Ringside Elite Headgear - Excellent All Purpose Headgear
The Ringside Fightgear Master's Competition Headgear is ideal for boxers on a strict budget. The headgear is extremely affordable. But, do not be fooled by its low price tag, because it will provide protection against blunt force trauma during sparring matches. In addition to this, it is designed to prevent obstruction of view and other restrictions.
Buckle Chin Strap

When boxers are getting ready to walk in the ring, they do not have much time to prepare. For example, some boxers like to wait till the last minute to fasten their chin strap. If this sounds like you, then the Ringside Fightgear Headgear is for you. The headgear is equipped with a buckle chin strap for quick security and removal.
Thick Padding
The Ringside Fightgear Headgear has more padding than most brands. In fact, it utilizes thick foam padding to minimize the impact of punches and jabs. According to the manufacturer, the headgear has more thick padding than standard competition headgear.
Approved For Masters Competitions

It is difficult to find affordable headgear that is approved for master's competitions. Well, that is until Ringside released its Fightgear Master's Competition Headgear. While the headgear is not approved for use in USA boxing competitions, it can be used for all master's competitions.
Overall Assessment – Should You Buy This Headgear?

The Ringside Fightgear Master's Competition Headgear is designed from leather to ensure more durability. Its affordable price tag makes it ideal for all boxers with a strict budget. Despite is cheaper than normal price the Ringside Fightgear is still one of the top rated boxing headgears available.
---
5. Venum Challenger 2.0 Headgear - Great Looks - Cheap Boxing Headgear
The Venum Challenge 2.0 Headgear is a good option for people who are looking for a moderately priced solution to their pain problem. The main difference between the Venum Elite headgear and these Venum Challengers is the material that they are made out of. The Venum Elites are made from 100% skintex leather designed for durability and great padding protection.
This helmet offers a wealth of perks, but it is not perfect in the least. It has a few minor flaws that prevent it from making to the top of our list. Nevertheless, a lot of people are going to absolutely love it. You'll find out why this is the case in the review below.
First and foremost, you should know that some headgear is too heavy. I've worn heavy gear and it is too cumbersome. You won't want something that is going to weigh you down and make you slow. This is where the Venum excels. It is very lightweight. It isn't going to put much pressure on your neck and it will enable you to move your head swiftly so you can avoid those quick punches. If you want to maintain the faster reflexes, this helmet is for you.
Velcro Closure
The closure on this helmet is also great. The guard features a flexible 2-way Velcro closure. This type of closure ensures that you'll be able to get the headgear on and off very quickly. You'll also be able to adjust the tension to some degree using the strap. That is definitely a plus-plus.
Looks Cool

It is true that being stylish isn't the most important thing in the ring. Nevertheless, it is still fun to look good in the gym. The Venum Challenger will give you the ability to do just that. This headgear is available in three unique styles and they all look pretty cool. If you want to show off and showboat, this helmet will definitely help.
Protection
You'll also be happy to know that the Venum Challenger 2.0 is going to provide you with decent protection. This helmet offers protection for the chin, forehead, nose and mouth. Just remember that some parts of the face are open a bit. Therefore, you might take a rough shot right down the pipe. Nevertheless, the Venum Challenger offers more protection than many of the alternatives and it doesn't block the user's vision too badly.
Overall Assessment – Should You Buy This Headgear?

The Venum Challenger 2.0 is wonderful, but not perfect. We would like it better if it wasn't a one size fits all. This guarantees that it is going to fit many people, but not everyone. Even considering this, the Venum Challenger headgear is going to be the best headgear if you are on a budget and looking for one that is cheap and affordable, yet still has excellent quality.

---
6. Fairtex Super Sparring Boxing HeadGuard
Fairtex is a very popular brand. There is a good chance that you've encountered them at some point or another. Despite their popularity, this company might not offer the best head guard for your unique situation. Below, you're going to learn a great deal more about the company's Super Sparring head guard so you can find out whether or not it is good for your unique needs.
Styling

It is true that style isn't as important as protection. Nevertheless, a lot of boxers and MMA fighters want to be stylish and in and out of the ring. If you fit into this category, you're going to love this head guard. After all, it is available in four unique styles.
Excellent Visibility
It should be noted that this helmet is specifically designed for sparring. It offers decent protection and great visibility. The only downside is that the face is going to be left open. Therefore, you might find yourself take some pretty hard punches to the nose and eyes. Otherwise, the protection provided is excellent.
Overall Assessment – What We Think

The Fairtex Super Sparring Headguard is great, but not perfect. Still, it is definitely going to offer some protection and plenty of visibility. If you are worried more about being able to see those punches coming, this is the best headguard for you.
Fairtex Super Sparring Headguard 
---
7. RDX Head Guard Maya Hide Leather Boxing MMA
RDX makes a lot of great headguard for boxing and MMA. Nevertheless, not all of their products are equal. If you want the very best boxing headguard for nose protection, you'll definitely want to check out the RDX Head Guard Maya Hide Leather. This one offers plenty of visibility, but it also offers plenty of protection. While the chin is not protected from uppercuts, this mask still protects the nose and eyes perfectly.

This decreases the likelihood that you're going to suffer from a terrible cut before fight night rolls around. Additional details about this mask can be found below.
Triple Padding And Gel Protection

At the end of the day, the entire purpose of headgear is to protect yourself. The RDX Head Guard knocks it out of the park in this category. After all, it offers triple padding and it is also equipped with shock absorbent gel. This combination ensures that the force of the blow is going to be absorbed by the helmet and not your brain, making this one of the best boxing head guards for children as well.
Visibility
You'll also be happy to know that the company has gone above and beyond to limit this mask's obstruction. When you strap this helmet on, you're going to be able to see pretty well. You won't have to worry about punches that you cannot see coming your way. That will improve your reflexes and make you better in the gym. Just remember that this is a sparring head guard and it should not be used for competition purposes.
Rear Lock System
This helmet features a unique rear lock system. It is placed on the back. This offers several benefits. First and foremost, you never have to worry about the helmet sliding around. Secondly, you can guarantee that you're going to get a snug fit every single time. There is one downside here though. Taking this head guard off is very difficult. In fact, you're probably going to need help from a friend to get it on and off.
Overall Assessment – What We Think

The RDX Head Guard Maya Leather is great, but not perfect. The locking system is somewhat awkward and difficult to undo. This is going to make it inconvenient to some degree. But our opinion is this is still one of top boxing headgears you can choose. 
---
How Do I Choose The Best Boxing Headgear? – 2023 Buyers Guide
The truth of the matter is that your options are plentiful. That is ultimately going to make things much more difficult on your end. Thankfully, there are some key factors that need to be analyzed first. As long as you consider them ahead of time, making your decision will be much easier. Below, I will provide you with tips that I use when buying headgear for amateur contests and sparing.
Boxing,  Mixed Martial Arts (MMA), Kickboxing? Or all 3?
First and foremost, you'll realize that there are numerous combat sports out there. Not all of them are equal. At the same time, the gear associated with each sport is going to differ slightly. When I am participating in an MMA match, I will be wearing different headgear than I would if I was taking parting in a boxing exhibition.
Below, I will provide you with information to help you distinguish between gear for boxers and mixed material artists.
Boxing
As a boxer, you'll know first hand that your head is the primary target for your enemy. I can easily protect my head with my gloves. Nevertheless, I need headgear for additional protection. This is why boxers need specific boxing head guards. The gear that boxers need will provide them with extra visibility so they can keep track of their opponent's movements. 
If your headgear is obscuring your vision, there is a good chance that it is not intended for boxing. Simultaneously, you need to consider whether you're going to be sparring or competing. After all, the headgear will differ based on the specific activity that you're going to be involved in.
Boxing Competition Headgear
As a professional, I would highly recommend buying competition headgear that has few blind areas. They're also going to have less padding and that means little protection. You must be asking yourself "does wearing headgear prevent concussions?" The answer is yes, these types of boxing headgears take the majority of the impact of the blow.
Nevertheless, you need to be able to see when competing against another boxer. You need to make sure that you're able to dodge and deflect those blows. This is why you should choose a headguard that has less cushioning and more visibility.
It is also pertinent to choose competition gear that is approved by US Boxing or AIBA. If you do not, you're not going to be able to wear the gear into the ring. It might seem awkward, but it has happened before.
Boxing Sparring HeadGear
When sparring, I aim at improving my skills and protecting myself. I am not out to hurt my opponent. After all, my sparring partner is my friend and they're there to help me improve my skills. With this in mind, you should always do your best to choose sparring gear that is going to provide more protection. Looking impressive in sparring isn't going to help you much during the competition.
So, it doesn't matter if you have limited visibility. Try finding headgear that protects the entire face. Nothing is worse than getting a nasty cut before a big fight. It has happened to me before and it has forced me to postpone the fight. Don't let that happen to you. Make sure your entire face is protected.
Open-face headgear is great, but it is going to leave your face exposed. If you experience claustrophobia, you'll definitely want to invest in open-face headguard. It'll provide you with protection without making you feel like you're closed in.
MMA Headgear
The types of gear worn by MMA fighters are really different from the masses. The construction and padding will be majorly different. MMA mixes a lot of techniques and disciplines together. You might be boxing and wrestling simultaneously, which makes the overall fight very different from boxing where you're on your feet the entire time. You'll also be working for submissions on the ground. Therefore, you need to make sure that your headgear is small.
Otherwise, it is going to restrict your movement and make it impossible for you to get to your feet or pull off those slick submissions on your opponent. MMA headgear should have limited padding and it should be smaller overall.
Muay Thai Headgear
Finally, I can tell you up front that Muay Thai headgear is going to be very similar to boxing headgear. When looking at the two, you may not be able to determine the difference. In fact, I often use my boxing headgear for Muay Thai training and vice versa.
If this is what you're after, you'll need to find gear that is equipped with harder padding. Harder padding will provide you with more protection from the techniques specifically used in Muay Thai competitions. Like boxing, you'll be on your feet throughout the entire fight as opposed to MMA.
Padding
When attempting to make your final decision, you will certainly want to pay close attention to the amount of padding the headgear has. The entire purpose of headgear is to protect you with some protection. A good piece of headgear can help you avoid developing cuts and bruises.
Just remember that you shouldn't always buy the headgear with the most padding. The amount of padding needed depends on how the headgear is going to be used. What type of discipline will you be practicing? Will you be competing or sparring? These are important questions to ask yourself before moving forward. If you do not, you're probably going to choose the wrong type.
If you're serious about your boxing career, I highly recommend buying sparring headgear and competition headgear. Remember that sparring gear is going to have more padding and thus it will offer more protection for the old noggin.
Visibility
It is undoubtedly true that all headgear is going to block your vision to some degree. However, some gear is more restrictive than others. This tends to be the case with full-face headgear. You might not like the idea of blocking your vision. However, you need to understand that full-face helmets are better for sparring. Why? They offer far more protection and that is going to ensure that you do not get cut up before your big fight or exhibition bout.
If you're going to be competing, you need the best visibility possible. Make sure that your helmet isn't going to decrease your visibility at all. Otherwise, you might get caught with a hook that you simply do not see coming - leaving you face down on the canvas.
Fit
You also need to put a lot of emphasis on the fit and comfort of the headgear. If it is uncomfortable, you're not going to be able to focus on the task at hand. Instead, you're going to be distracted and you won't be able to beat your opponent. Fit is equally important. You need to make sure that the headgear doesn't squeeze or slide around too much.
The headgear should fit securely, without squeezing your head like a turnip. Make sure that the chin strap doesn't choke you to death. Grab the headgear and give it a push from side to side. Make sure it doesn't move. Otherwise, your opponent might be able to use your terrible headgear to their advantage in the future.
---
Frequently Asked Questions about Headgear
How Do I Choose The Right Size For My Headgear? 
When I first got into boxing, I bought some headgear and it was simply too big for me. That was a big problem. The gear slid around throughout the sparring contest and that made it impossible for me to improve. Suffice to say, you need to go above and beyond to make sure that your headgear is actually going to fit perfectly. If you do, you can guarantee that your skills will not be hindered and that your gear is actually going to be comfortable.
Boxing Headgear Size Charts
The helmet should fit your head comfortably without squeezing too tightly. It shouldn't shift around either. Thankfully, getting the size right won't be too difficult. There are plenty of sizing charts online. Just remember that the sizing is going to vary from one manufacturer to the next. Either way, you should measure the circumference of your head starting roughly 1 inch from your ears.
As long as you do that and you rely on the headgear sizing charts of the manufacturer in question, you shouldn't have any trouble whatsoever finding the right headgear that is best for you.
Can I Train In Competition Headgear?

There are many boxers who have a tough time making money. This will encourage them to skimp and spend less on their gear. Thankfully, there are some ways to save money in this category. You will be happy to know that you can most likely use your competition headgear for training purposes. Just remember that there are some fine differences between competition and sparring headgear.
Sparring headgear tends to offer better protection. Therefore, you might be taking a risk when using competition headgear for sparring purposes. Nevertheless, it is a good option if you're running low on money and cannot afford both. While it is not recommended, you can indeed spar in competition headgear. Just be aware of the risks ahead of time and do know that competition headgear is most definitely not the best headgear for boxing.
What Type Of Enclosure System Should I Go With?

You've probably already found out that boxing headgear comes with various enclosure systems. They're all different in numerous ways. If you want to skip to the finish line, you should take my advice and stick with systems that utilize Velcro. Velcro is going to stick to you like a wounded opponent.
Plus, Velcro is simply more convenient for you. When you've finished, you can just grab the strap and undo it. It won't take more than a few seconds. Plus, Velcro enclosure systems are going to provide you with added adjustability to ensure that your headgear fits perfectly. The only downside is that Velcro is going to slip over a period of time.
Buckles are great, but they're probably going to become an annoyance. After all, they're difficult to snap and remove. Still, you can guarantee that buckles are not going to allow the headgear to slide around. In my personal opinion, Velcro is your best option.
What Is The Best Type Of Padding For Boxing Headgear?

The type of padding that headgear is made of is very important. You want to make sure that you have plenty of protection. You'll obviously want to protect your entire face. So, which padding is going to be the best? Well, it really depends on you. A lot of people will stick with foam padding. It is cheaper and more readily available. Gel padding is newer and, generally speaking, much more difficult to find.
Still, I like gel padding headgear. You might not. It all comes down to personal preference.  With that being said, you'll need to experiment a bit to find out what is going to work best for you. As long as you choose what you like, you really cannot go wrong.
Did we help you choose the headgear that is best for you? Share this post and help others find the right headgear as well!