Best Judo Gi's For Training & Competing in 2023
Irrespective of whether you are a rank beginner taking baby grapples in the Judo universe, or a seasoned expert displaying your Judo skills in MMA, you cannot deny the importance of the best judo GIs.
They keep you comfortable throughout your sparring sessions by letting out heat, or will make you sweat like a pig by trapping heat, depending on the one you choose. 
They can stay together throughout a spar, or they can be gripped easily by your opponent and used against you. 
Most importantly, they are about comfort, moving freely without being hindered and let's face it, also about looking good!
No matter how much people rant about functionality more than form, nobody likes to look clumsy on the mat. 
But buying the best Judo GIs isn't as easy as walking into a supermarket aisle and picking the one that fits best. There's more to it than meets the eye.
Today, we will demystify the best Judo GI's for you and also present you with a list of features that you must consider before shopping for one.
So sit back and enjoy this read.
---
FUJI Single Weave Judo GI
Pro Force Gladiator Judo GI
Yamato Sakura Single weave
---
List of the Best Judo GI's with Reviews
Here is our list of the top judo Gi's with in depth reviews of each GI to help you determine which GI is best for your training styles and needs.
#1 - Mizuno Shiai Competition Uniform
Best Features
100% pre-shrunk cotton

Tailored fit

Competition grade

Available in white and blue

Reinforced shoulders, chest and lapel

Taped seams

Shrinkage rate of just 7%
This competition-grade judo gi from Mizuno is designed for national championships as well as league tourneys. 
It is available in both, white and blue, and in a wide array of sizes including 1.5 making it ideal for athletes of all ages and sizes. 
This is a double-weave GI, (We'll touch on the importance of weaves later) that's stitched from 100% cotton that's heavier-weight per square meter as compared to a practice GI. 
In simpler terms, this is heavier than a normal GI. But it's designed for free movement and will not bog you down. Having said that, if you are looking for a training judo gi, this isn't it. 
Being a competition GI, it has a near-tailored, relaxed cut that fits you perfectly. 
There's reinforcement on the shoulders, chest and lapels and the seams are taped for additional durability. 
It's pre-shrunk cotton with a shrinkage rate of just 7%. So even if you dry it in a high heat dryer, there's almost zero chance of it shrinking down by a lot. 
If you are into Judo for the long run and plan to compete frequently, it's completely worth it to invest in a double-weave GI from a reputed brand. There's none better than the Shiai from Mizuno. 
---
#2 - FUJI Single Weave Judo GI
Best features
100% cotton

Lightweight make

Comfortable fit

Perfect for Judo and BJJ practice

Reinforced seams

Available in blue and white

Very Affordable
Fuji has been our go-to brand for both training GIs for years. 
This is their single weave GI that is renowned for its lightweight make, breathable design and durable stitching. Perfect for spending a couple of hours on the mat for Judo and BJJ practice. 
It is made of 100% cotton and has a comfortable fit. Not a tailored one. So, a lot of athletes feel that it doesn't run true to size. 
However, it does shrinks a tad, especially if you put it through some cycles on high heat. 
That's typically how we wash and dry our practice GIs that tend to get soaked in sweat and blood. 
So if we were you, we'd buy one size bigger. It will shrink down to a more comfortable fit after a few washes. 
The GI features reinforced stitches along the seam and holds up exceptionally well to every day abuse. 
There are athletes who have owned this for years and apart from a slight fray here and there, it's as good as new. 
Fuji Single Weave GI is available in both white and blue. If you like the brand, then they also have a double weave for competitions that you might want to check out.
---
#3 - Fuji Judo Uniform, White
Best features
Lightweight GI from Fuji

Perfect for Judo, BJJ

50% cotton and 50% polyester

Breathable fabric 

Reinforced seams

Comes with a white belt

Great value
Looking for an inexpensive Judo practice GI from a reputed brand? Look no further.
This Fuji Judo uniform is perfect for everyday use in Judo and BJJ class. It has a simple, non-flashy design that's great if you are looking for uniformity in your Dojo. 
It is light, breathable and fits comfortably without looking oversized or sloppy. At the same time, it's not as tight as a competition GI. 
A lot of athletes that we spoke to were turned off because this is made of 50% cotton and 50% polyester.
We normally opt for 100% cotton GIs as well. But this one is as soft and as breathable as you'd need. And if it weren't mentioned explicitly, you wouldn't even notice that it's polyester. 
On a positive note, it does not shrink down by a lot even if you put it through high heat.  
So, you'd have to pick the right size straight away. There's not much scope for progressive size adjustment with washes. 
It comes with a white belt, which is great value and the pants have only one drawstring that makes it easier to wear as opposed to four, which is the standard. 
At this price point, you'd be hard pressed to find a better Judo GI for every day practice.
---
#4 - Pro Force Gladiator Judo GI
Best features
100% cotton GI for practice

Budget priced

Ideal for beginner use

Top that is thick enough to sweat you out

Thinner pants allow stretching and easy maneuvers

Reinforced knee pads 

Comes with a white belt

Available in four colors, including black
The Gladiator Judo GI from Pro Force is the perfect beginner GI. It is reasonably priced, is made of 100% cotton and is thick enough for every day practice.
Thick and everyday practice sound like a paradox, don't they? 
We've noticed that there are a lot of brands that are offering single weave GIs that are so thin and flimsy, that your opponent would be able to rip them right out of your body.
Not this one. It is thick and durable. Almost comparable to our #1 pick, the Mizuon Shiai in terms of thickness. Yet, it is lightweight and ideal for spending hours on the mat. 
The only difference is that the pants are a tad thinner. But they come with reinforcement in the form of knee pads and have a drawstring that you can tighten to prevent them from coming loose in the middle of a spar. 
As expected from a budget priced best Judo GI, this will shrink a little after a couple of hot washes. So size up a little when you buy.
---
Yamato Sakura Single Weave
Best features
Lightweight, single-weave Judo GI

100% 450 GSM cotton

Comfortable fit 

Classic drawstring pants

Reinforced lapel prevents opponent from using it to their advantage

Ideal for use as a practice GI or as a backup GI
This Single Weave GI from Yamato Sakura is perfect for martial arts practice. It has a simple, unassuming design that's not flashy at all. There's just one tag on the inside and you won't look like a billboard on the mat. 
It is made of 100% 450 GSM cotton and is soft and breathable. Perfect for hot and sweaty summer class. 
The fit is comfortable and not overly baggy, like many budget-priced GIs. 
While the instructions state washing in cold water, it is very likely that you will use a dryer at some point. So it is recommended that you buy big and wash it to shrink it to size. 
There is reinforcement at the lapel which prevents your opponent from grabbing it easily and the stitches at the seams are doubled for durability. 
It has a simple drawstring pants that's easy to wear and remove after use. 
This is a great, budget-priced addition to your Judo kit. Nothing fancy about it.
But it can be used as a practice GI or as a backup one if your main Judogi is rendered useless due to some reason.
---
Top Judo GI Brands
There are many brands which offer top quality GIs that don't require you to break the bank. 
Here are some of them. 
Mizuno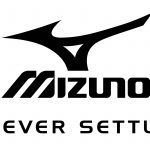 Known universally as one of the brands that produces the best Judo GIs, Mizuno is preferred by professional Judokas. They have an ensemble collection of single, double and 1.5 weave GIs for athletes of all ages. While they are considered to be more expensive than budget priced options like Fuji, a lot of Dojos recommend even beginners to go for a Mizuno GI because it's a one-time investment that will last for years. 
Fuji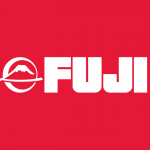 Known primarily for their budget-priced practice GIs, Fuji is also used by professional fighters like Royler Gracie. We love their single weave GIs and have used it for years for daily sparring sessions and training. 
There are of course other brands like Adidas and Greenhill which are equally popular. But we've always found the Best Judo GIs from one of these two brands. Adidas has too many brand logos for our liking and is too thick to allow free movement. 
FAQ Most Beginners Have About Judo Gi's
Here are some of the most frequently asked questions that most beginners have when buying their first GI.
Judo GI Vs BJJ GI – What are the differences?
Judo GIs are designed to facilitate easy gripping and also to allow you to use your opponent's GI if need be to break their grip. 
For this reason, they are loose with long flowing sleeves and skirts and a wider, longer design. 
BJJ GIs on the other hand are the exact opposite. The idea here is to provide as little leverage as possible to your opponent to grip or grab your GI. So, you'll find that BJJ GIs are a lot tighter with a snug fit and a very hard collar. 
Also, Judo GIs are typically plain with very little flash. BJJ GIs can be colorful and fancy, much like the sport is these days. 
While most martial arts schools are pretty accommodative about allowing athletes to use Judo and BJJ GIs interchangeably for practice, competitions are a lot stricter. 
You'll be weighing in with your BJJ GI and hence, it is always preferred that you opt for a lightweight fabric like a cotton and poly blend. 
In Judo, lighter fabrics are preferred for practice. But thicker, double weaves are used for competitions. 
Having said that, a lot of experts these days recommend newcomers to opt for double weaves straight away as it introduces them to warm, thick and sweaty fabrics right off the bat. 
How do you size a Judo GI?
Unlike other apparel that are sized universally, the sizing for Judo GIs varies greatly from one brand to the other. Typically, a number is assigned to the size to indicate the ideal age and height of the Judoka.
For example, Adidas's smallest GI size is '000' and it is designed to fit children who are 3'6"-3'7"
Their largest GI is size 7 which is for Judokas who are 6'4 and more or for those who practice training Samurai.
Mizuno on the other hand has the same size '000' for children who are 3'9" to 4'1". 
In order to get the right size, it is important that you refer to the size chart provided by the manufacturer.
Also, it is commonly accepted fact that your cotton GI will shrink if you subject it to hot dryers or a hot water wash. Both are inevitable given that GIs will be subject to get bloodied at some point. 
So, buy one size big and wash it down to get it to its final size. 
How should your Judo GI fit you? 
There seems to be a lot of confusion among first timers on how snug or how loose the Judo GI should be.
Well, there's a simple exercise to determine this.
Once you have washed and shrunk your GI to size, wear it. 
Hold your hands out in front of you like a zombie. The sleeves should be a couple of inches short of your wrist. The pants should not be more than 5 cms. above the ankle. 
When it comes to the fit, Judokas have different preferences. Some prefer it to be tad loose whereas others like it snug and tight.
Ideally, it should not be too tight like a BJJ GI. But it shouldn't be oversized and too loose either.
A lot of brands these days offer customized GIs as well. You can send them your measurement and get one tailor-made. 
Do you need a custom one? Not really. The Judo Gi sizing system is pretty comprehensive and with some trial and error, you should be able to narrow down on a size that's best suited for your preference.