5 Best Reflex Bags (Updated for 2023)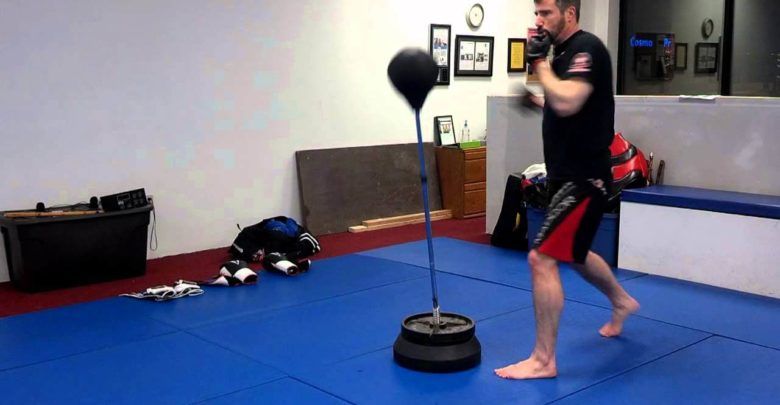 Whether you're a novice boxer or someone who just wants to get into shape, getting a reflex bag would be a great addition to your workout routine.
In addition to being a great warm up and cardio work out, you can use to it to improve a number of skills that are beneficial for most sports, especially martial arts and boxing.
Most people think that boxing isn't all that complicated. But for those who are really into the sport, they know that there's way more to it than throwing punches and trying not to get beat up.
Being successful at boxing requires a lot of skill and dexterity. That's why professional boxers and boxing enthusiasts train very rigorously to acquire and sharpen these skills.
Boxing requires a lot of strength, speed, agility, power, and coordination. To get better at these skills, you have to use the right tools.
Just like in any other sport or trade, there are things that you can use that are specifically designed to aid you.
The main boxing accessory would be your mitts. That's just the most basic thing that you would need to protect yourself and your sparring partner or opponent.
Another one is a heavy bag. Boxers use these to work on their strikes and to build up power. Then there's the speed bag, which helps you with your speed and coordination.
Both of these types of bags usually involve more complicated installation. You're going to need to take out some power tools to do it.
But you're here to learn more about reflex bags. These are small, free standing bags that are used to train your reflexes (obviously), precision, and muscle memory.
Reflex bags are pretty low-profile. Most of them don't have a large footprint and you can easily fit one in any sort of space imaginable.
You won't need to drill any holes or use chains to hoist heavy things up. Reflex bags are usually very easy to assemble, and most need no assembly at all.
Comparison Of Our Top Picks
---
Good news. We've done most of your research for you. Below, we've listed our favorite reflex bags and reasons on why we like them so much and why they are the best. We hope you find one that tickles your fancy. Let's get to it.
Reviews of the Best Reflex Bags of 2023
Here you will reviews of the reflex bags that made our list of top picks for 2023.
1. MaxxMMA Advanced Cobra Reflex Bag Kit
Our Top Tested & Rated Reflex Bag
If you're truly a beginner and don't have any boxing equipment at all, this is a good kit to start with. It comes with gloves, so you won't have to buy them separately.
The height can be adjusted generously, ready to accommodate users of any height.
There's also a speed adjustment option, which allows you to up the difficulty of the bag as you get better. At whichever setting, the response speed on this baby is stellar – perfect for training your hand-eye coordination.
And because of the construction of this reflex bag, you can expect for it to be able to handle at least 120,000 hits without having any issues with it.
You really can't go wrong with this one. With its modest price, we really don't have anything to complain about except the instructions that came with it. Anyway, it's pretty easy to figure out. You wouldn't be reinventing the wheel.
---
2. Ringside Fitness Reflex Bag
Our Fastest Tested Reflex Bag
Ringside has been making top notch boxing equipment for years and have garnered many fans all over the world.
This kind of top notch quality can be seen in their reflex bag. The bag itself is made out of durable synthetic leather. So if you feel bad about buying things made out of leather, this is a good pick. It's pretty easy to clean and it won't tear easily.
The base tank has a plastic covering, but it can be filled with 125 lbs. of water or 240 lbs. of sand, whichever one you prefer.
What sets this reflex bag apart is its specifically-placed chrome spring which will give you a more realistic boxing experience.
It's very easy to assemble too. Everything screws in easily and the pole is connected to the base with a clamp.
So for a reflex bag that can take a good beating and moves naturally, go for Ringside.
---
3. Everlast Freestanding Reflex Bag
Everlast is a brand that can be found in virtually any gym in America. If a piece of equipment is good enough for a gym where it has to withstand constant use from different users, it's going to be good enough for your home.
This reflex bag in particular has a small base, so it's perfect if you want to practice hitting it in all directions and moving laterally. This improve your overall mobility.
Again, this one can be filled with either water or sand.
The whole unit doesn't really come with many parts, so it's super easy to set up. The adjustable height makes it suitable for multiple users or if you want to practice for a specific opponent.
---
4. MaxxMMA Speed Adjustable Freestanding Reflex Bag Kit
Best for Power Hitters
This one is great if you're looking to improve your speed. MaxxMMA's patented step-less tension adjustment allows for a more accurate reaction from the punches that you land.
Like with all their products, this has been rigorously tested to make sure that they can withstand a lot of bending.
But this one really meant for just speed training. A lot of users report that it tends to topple over if you hit it really hard. We can attest to this.
This is not really a deal breaker, because you're not supposed to work on your power with a reflex bag. But we think it's worth mentioning. Other reflex bags can take a harder punch here and there without toppling over.
---
5. Everlast Hyperflex Free Standing Reflex Bag
Best Reflex Bag for Beginners
This reflex bag is on the smaller side, so it will force you to work on the precision of your strikes. When you're using it, of course it will flex.
What's cool about this one is that you can adjust the flex settings to:
Speed flex
Judging from the name, this is setting that you want if you need to focus on your speed. This is perfect for trying out punching combinations and improving your reflexes.
Straight Flex
This is a setting that's great for practicing your footwork skills. This is also useful if you want to improve your timing.
Hyperflex
This setting is more about precision.
Overall, this is the bag to get if you're either focused on improving your footwork or getting a lot of cardio in.
You have to constantly move around the bag while striking it to get the most use out of it.
This is also a great option if you want to work on your defensive skills. In an actual match, you have to duck when your opponent throws a punch at you, right? This bag simulates that perfectly.
Honestly, working out with this reflex bag is almost just as great as sparring with an actual partner. They really worked on how the bag moves and reacts to your strikes, making it very realistic.
The base of the bag can be filled with either water or sand and it weight around 70 lbs. This can be a good thing if you intend to move this bag around and you don't want it in a fixed spot. It also makes it very easy to stow away when you're not using it.
Lastly, the height of the stand is adjustable. At its tallest, it measures at 63 inches, so a taller person would be able to use this comfortably.
---
Benefits of Reflex Bag Training – Why Should I Get One?
What's important is that you know what skills you're working on during a specific work out.
You're not going to be using this to build up your power. The core concept of improving your reflexes is that you are not intended to hit a reflex bag with all your might, like you would with a heavy bag.
You train with a reflex bag to practice your combinations and learn how to swerve away to evade hits. Again, this is not going to be as simple as it seems.
You have to train your upper body muscles to get used to feeling of swaying, bobbing, ducking, rolling and slipping. Reflex bags are great at simulating the movement of a real opponent.
This also helps you test out the angles of your hits. Once your body gets used to doing movements that make sure you land the punch every single time, it all just becomes second nature to you.
Basically, this is a portable inanimate sparring partner that you can set up in your home gym. This is convenient because you won't have to hit anyone up to spar with you and you can pretty much work with your reflex bag as frequently as you want.
Some MMA fighters use it to train their lower body as well by practicing the precision of their knee strikes and high kicks.
If you're just going to casually use a reflex bag, it's a great piece of equipment for cardio that won't cost you a lot money.
Convinced that you need one now? We've got your covered! Now, let's explore what you want to be looking for in a reflex bag when trying to narrow down your search for the right one.
---
How To Pick Out The Best Reflex Bag
1. Adjustable Height
If you're of average height, this won't matter as much. But if you're bit on the shorter or taller side, this is something that you really have to look out for.
You want to be able to adjust the height of your free standing reflex bag to match your stature. This is also a pretty useful feature to have if you intend to share your reflex bag with someone else.
At the end of the day, you want a piece of equipment that can be customized according to your needs and preferences.
2. The Stability of the Base
This is probably the most important factor in picking out the right reflex bag. Once you start training with it, you wouldn't want it to topple over or offer very little resistance.
If you keep knocking the base over while using your reflex bag, there really isn't much of a point in using it anymore.
You can still use a free standing reflex bag with a flimsier base by adding more weight onto it or filling it with more sand or water if that's possible.
3. The Quality of the Materials
As a general rule, better quality materials will last you longer but they will also be more expensive. That's why you shouldn't feel bad about splurging on the more expensive reflex bags because you'd know you're getting what you're paying for.
You want a bag that's covered in leather and you want a stand that's made out of steel.
---
Have A Reflex Bag In Your Home Gym? - Tips You Should Know
Don't overestimate how much force your hands can take. Before working out with a reflex bag, put some hand wraps and gloves on. It's important that your knuckles are protected at all times.
Especially if you are newer to boxing, you may find it's unfortunately easier than you think to accidentally strain your wrist if it is not perfectly aligned with your fist as you strike.  So, put those hand wraps on first!
If you plan to do this regularly, then it's even more important that you take all the precautions you can to avoid any injuries.
If you find that regular boxing gloves are too bulky for you, there are bag gloves that are specifically designed just for training. These tend to be lighter and sleeker than competition gloves.
If you buy a reflex bag that's made of leather, you have to maintain it for it to last long. Leather does generally last longer, but you have to wipe it down frequently to keep moisture off the material.
When you get your reflex bag, make sure you use it as efficiently as possible. Don't stay stagnant in one position.
Move around the bag continuously as you strike it. That's what it's meant for. Moving around as you strike the bag also burns more calories, if weight loss is your goal here.
For beginners, you want to use the reflex bag in 3-minute rounds. After every round, take a minute to rest.
Once you improve, increase the duration of the rounds and limit the time of rest.
When you set up your reflex bag in your home gym or anywhere in your house, for that matter, make sure that the area around the bag is free from any obstructions.
You want the area to be clear so you can strike the bag and move around freely. You also don't want to damage anything in your house. Just lookin' out.
If you fill up your reflex bag base to capacity and still find that it's not sturdy enough for you, you can add more weight onto it by using metal plates or chunks of concrete.
---
Best Reflex Bags: The Verdict
Reflex bags are pretty cheap and don't cost very much in the spectrum of all boxing equipment or just exercise equipment in general.
That being said, it can't hurt to have around, right? Definitely not. In fact, as you can tell from this list, it offers a lot of benefits especially for those who are training in martial arts and boxing.
Reflex Bags Are Small, Compact, & Perfect For Home Training
They're pretty small and compact too, making them perfect punching bags for apartments or a perfect addition to any home boxing gym. And they're generally very easy to set up. If some assembly is required, mostly it's just screwing things together, filling the base with water or sand, and of course inflating the bag.
If you think about it, no other piece of equipment can help you build up your coordination, speed, precision, accuracy and mobility all at once. Why pass up the chance to have a reflex bag that can do all of this for you right in the comfort of your own home?
And if we think about the matter of convenience, this is a great way to have sparring sessions by yourself. You don't have to rely on anyone else to sharpen the skills that you want and you can do it any old time you want.
Did we help you find the best reflex bags for your style of MMA training? Share this post with your friends!
Recommend Reading: