Best Low Profile Treadmills for Low Ceilings & Basements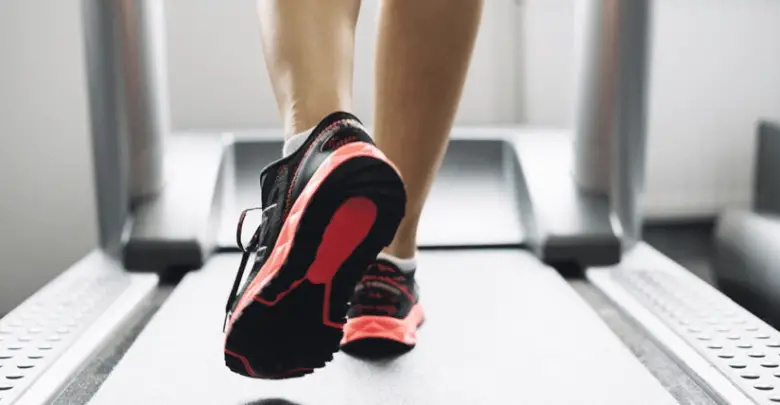 In our last home remodel, we decided to do away with the old clunker of a manual treadmill and started looking for the best treadmill for low ceilings instead, one that could be parked in our basement. 
Much to our surprise, we discovered that most popular treadmills aren't as 'low profile' (size of the deck from the ground) as we'd thought.
Most of them are big and bulky and don't match the low ceiling clearance of our basement. 
My partner is 6'3 and we have an 8' ceiling. So anything that sits more than 10" off the ground is automatically a misfit.
For those who just want to know the top picks in our list, here ya go.
Best Overall: NordicTrack T Series
Best Bang For your Buck Option: Xterra Fitness TR150
Best Budget Option: ANCHEER Folding Treadmill
---
How To Pick the Right Low Profile Treadmill
Listed below is how to find out just which treadmill will fit under your low ceilings and which one will not. The good news is that the treadmill listed here are actually the lowest profile treadmills that you can find, but if you wish to go looking elsewhere, here is how to know which treadmills will work and which ones will not.
Deck Height
The deck height (the part that you run and walk on) is going to be the most important thing that you need to take a look at when shopping for your low profile treadmill.
In order to figure out just how much deck height you can allow you need to make some measurements. First you need to figure out the height of the tallest person that will be running on the treadmill, then you need to figure out how low your ceiling is.
Measure the tallest person that will be using the treadmill and add that to the deck height and subtract it from your ceiling height. You need to leave about 8-10 inches of clearance so that you dont wind up banging your head on your ceiling.
Deck Width
The next thing you need to be on the look out for is the width of the deck. Trust me when I tell you that you do not want to be running or walking on a skinny surface. The reason for this is that when you have to keep yourself on a skinny surface you will constantly be looking down and focusing on your feet to keep them on the track of the treadmill. This prevents you from being able to focus on the T/V or whatever else that is more productive than focusing on the ground.
After spending a good month researching options, reading specifications and customer reviews, we were finally able to narrow down on the five best treadmills for low ceilings.
---
Low Profile Treadmills - Our Top Choices
The good news is that we have done all of the research for you and have pick out the top treadmills for your low ceilings.
1. Nordictrack T Series Low Profile Treadmill - Best Overall
Best features
Compact treadmill with 8" deck
Strong metal frame that does not wobble
2.6 CHP DurX Commercial Plus Motor that auto cools 
Capacious 20" x 55" tread belt
0-10% incline
Easy controls
0-10mph speeds
10" interactive touchscreen display
FlexSelect Cushioning
Free annual iFit membership 
Live, on demand interactive coaching
16,000 + on-demand workouts to choose from
300 lbs. weight capacity
10-year warranty on the frame, 2-years on the parts & 1-year on labor
Most of the budget priced treadmills that we checked are marred by poor quality motors which make it impossible to run on. They are good for a light jog at best, and not for long as they end up wearing out rather quickly.
That's not the case with the Nordictrack T Series Treadmills. There are two models in this range, the 6S and the 6.5S. 
Both of these treadmills give you an absolute whopper of a workout especially if you are running with a gaming program like Zwift. And they come with a low profile 8" deck that is perfect for low ceilings.
We particularly liked the 6.5S. Fits right into our basement. Moreover, it folds down and can be parked in a corner after use. 
It comes with a capacious 20" x 55" tread belt with impact-absorbent FlexSelect cushioning that gives even the tallest user ample leg room to walk and run at full stride. 
The frame is built like a tank. Zero wobbling even at the highest speed, which is an impressive 10mph. 
The incline can be adjusted in 1% increments from 0-10%. 
Talking about the speed, the 6.5S is powered by a 2.6 CHP DurX Commercial Plus Motor. Not only is the working butter smooth and vibration-free, it also self-cools in case of accidental overheating. 
There's a large 10" interactive touchscreen to keep you entertained when you work out. The other essentials like cup holders and pulse sensors are included. 
Nordictrack throws in a 1-year iFit membership for free. That's worth $468 and gives you access to live, on-demand training. The trainers can connect remotely to your treadmill via Wi-Fi and control the incline and decline taking the workouts to the next level. 
As if it wasn't great value already, professional installation is included for free.
---
2. XTERRA Fitness TR150 Low Profile Treadmill - Best Value
Best features
Low profile treadmill with a 5" tall deck
Perfect for basements with 7' ceilings
16 x 50" tread deck
2.25 HP motor
Sturdy treadmill with a heavy duty steel frame
5" LCD display
Speed increment from 0.6-10mph
3 manual incline settings
12-preset workout programs
Hand grip pulse sensors
Accessory holder
The TR150 from XTERRA is one of the best low profile treadmills in this list. It has a deck that is just 4" off the ground when flat and just 5.5" at the highest incline setting.
That's perfect for basements with ceilings that are just 7', which is the standard ceiling clearance.
But it's not merely about space saving. This is a very sturdy treadmill with a heavy duty steel frame. It does not wobble one bit even when you run on the tread deck. On the flipside, assembly will be easier if you have an extra pair of hands to help. 
The tread deck is 16" X 50". That's not as wide as commercial treadmills. But it works fine even for tall users, unless you are attempting a high speed sprint, in which case, you should be opting for a much higher priced unit. 
The speed on the XTERRA T150 can be increased from 0. 5 -10mph and there are 3 manual incline settings. We also loved the one touch speed change button which lets you toggle between speeds on-the-go without fumbling with too many controls. 
This is great for HIIT workouts as it lets you alternate between high and low speeds easily. 
Under the hood, there's a 2.25 HP motor that works smooth and quiet. We know that quiet is subjective. A good way to describe the noise would be that even at the highest speed setting, you can easily watch TV without the volume getting drowned by the din of the motor. That works for us. 
The 5" LCD display is graphic rich and shows you the details such as time, distance completed in easy-to-read, bright graphics. For example, a 5-mile jog is displayed as a lap in the form of a circle.
The T150 comes with 12 preset workout programs that you can select from. And there are hand grip pulse sensors that allow you to track your heart rate and calorie burn. 
The accessory holder completes what's a well-rounded feature list.
---
3. ANCHEER Folding Treadmill - Most Affordable
Best features
Budget-priced Low Profile treadmill
18 x 48.4" tread deck
12-layers and 4 silicon pads to absorb shock
Vibration free steel frame
5" LCD display 
Speed adjustable from 0-8.6mph
2 manual incline levels 
Grip pulse sensor records heart rate and pulse
G-Fit app compatible to access preset workout programs
Foldable with wheels for easy portability
If you aren't looking to spend as much as what our #1 pick costs, then this folding treadmill from Ancheer ticks all the right boxes for your basement or low ceilings.
It is a compact, prosumer grade treadmill for home use, that features a beefy stainless steel frame, a roomy tread belt and a reasonable-sized touchscreen LCD display. 
Lining the tread belt are multiple layers of cushioning and 4 silicon pads that keep the vibration to a bare minimum. Also, this ensures that your joints don't end up sore after a few months of use. Even at the top speed, the surface is gentle on your ankle and knees. 
There are two manual incline levels at 3 and 5%. That might seem tepid if you compare it with the 10% on our top pick. But most people don't need anything more than 5%. 
Club that with the 8.6mph top speed and this will give you as good a workout as any. 
The 5-inch multifunction LCD display is like a mini infotainment center that shows you vital statistics like time, speed, distance covered, heart rate & pulse, calories burnt as well as the fitness program currently selected.
You can sync the treadmill with the G-Fit App that lets you select from multiple preset workout programs that can be tailored as per your fitness goals. 
When you are not using the statistics, the screen can be synced via Bluetooth to play your favorite workout tracks. 
It has a maximum weight capacity of 260 lbs. and can be folded after use. There are casters on the front which let you move it to another room for storage after use
---
4. Weslo Cadence G 5.9 - Best Budget Low Ceiling Treadmill
Best features
Most Affordable treadmill for low ceiling
9" deck height at maximum incline setting
3 manual incline settings
16 x 50" tread deck with comfort cell cushioning
5" blue tinted LCD display
6 built-in workout programs
Weight capacity of 275 lbs. 
We were torn between the Weslo Cadence G 5.9 and the Norditrack T Series 6.5S while selecting the best treadmill for low ceilings.
We eventually opted for the latter due to the reduced height of the deck and the warranty that Weslo offers on the G 5.9, which is just 6-months. 
So, if you aren't hung up over the warranty and are looking for a cheaper alternative to our #1 pick, you may want to consider the Weslo Cadence G 5.9.
This tiny treadmill has a petite form factor. It is just 29" wide and 64.5" long with a deck is just 4" at the lowest point and 9" at the maximum incline setting. So, if you have a ceiling that's 8' plus, then this would fit in perfectly. 
Moreover, it can be folded and stored vertically after use. 
It is built like a rock with a heavy duty steel frame. When assembled it weighs close to 150 lbs. And there's no free assembly bundled with the package. So, an extra pair of hands will definitely be handy. 
It has a 16 x 50" tread belt, which is roomy enough for a comfortable walk and a light run. (Not a sprint though)
The tread belt is lined with a Comfort Cell cushioning which absorbs the impact and keeps the run gentle on your joints. 
There are three manual incline settings that can be adjusted from 1.38 degrees to 4.16 degrees. Once again, it's not the best. But works great for a home workout unit. 
There are 6 in-built workout programs that you can select from. Accessing the controls and toggling through the programs is as easy as touching a few menu options on the 5" colorful LCD display. The blue tinting that reduces glare and improves visibility is a great touch. 
The Cadence G 5.9 has a maximum weight capacity of 275 lbs. 
There's a newer G 5.9i model. But we found that the original one is way better.
---
5. EFITMENT Slimline Treadmill
Best features
Lowest profile among all the treadmills in this list
Deck height of just 4.5"
9 In-built workout programs
2 Manual incline settings
1.5 HP motor
8 cushioning pads for impact absorption
Pulse heart rate sensor
Top speed of 7.5mph
Max weight capacity of 220 lbs. 
Bluetooth connectivity
Inbuilt stereo speakers
Best choice for Apartments and compact areas with low ceilings
Last but not the least, we have the EFITMENT Slimline Motorized Treadmill which earns the distinction of having one of the lowest deck height among all the treadmills in this list. 
As unbelievable as it sounds, the deck is just 4.5" off the ground. This will fit into any basement with a standard ceiling clearance even if the tallest user is 6' plus because of how low profile this treadmill deck is.
The caveat is that the tread deck is smaller than most others. It's just 47.2L x 15.7W. 
If you are used to running at high speed with your maximum stride, you might find this too cramped for comfort. 
Users who are shorter than 6' should find it comfortable and spacious though. 
The tread deck is lined with 8, impact-absorbing, cushioning pads that reduce impact by almost 40% as compared to road running. 
The Efitment Slimline has 9 in-built workout programs that can be selected based on your workout goals. We particularly liked the HIIT programs that alternate between high and low speed settings automatically. 
The treadmill has two manual incline settings and a top speed of 7.5MPH. The 1.5 HP motor is reasonably quiet. But it does not auto lubricate. So you will have to throw in some elbow grease from time to time. 
Another standard feature that's lacking here is an LCD touchscreen display console. 
Instead, the Slimline comes with a 3mm audio jack and Bluetooth connectivity that lets you stream your music through the inbuilt stereo speakers. 
That's not a deal breaker for us as we rarely lollygag in front of the screen while running. Besides, all the vital details like calories, distance and heart rate are displayed anyway on the tiny control screen. 
Has a maximum weight capacity of 220 lbs.
---
Quick Tips to Select the Best Treadmill for Your Low Ceilings
There are a few primary factors that you should consider before you select the best treadmill for low ceilings. 
Ceiling Height
How low is the ceiling? In the United States, the minimum ceiling height for habitable spaces is 8'. But with insulation, 9' is the norm these days.
For basements, it's 6'8". But most basements will be 7' at least. 
You should base your selection depending on where you intend to place the treadmill. If it's a   standard-sized room, then you will have a lot more options. 
But if it's in a basement (like us), then you'd want to check the deck height of the treadmill when it's elevated to its highest point and the height of the tallest user who will be using it. 
For example, our #1 pick, the Norditrack 6.5S has an 8" deck. My partner is 6.3'. 
That's 6.11'. Add a couple of inches to this as additional clearance for running. So, 7.4" is a comfortable height for us. The number may vary for you. Calculate this to ensure that you can walk and run comfortably on this. 
Size of the Tread belt
Low profile treadmills are often advertised as space savers. 
The tradeoff is that the tread decks can be really narrow, which might be too cramped for a tall user if they run at full stride. 
You can calculate your full stride here https://www.active.com/running/articles/how-to-find-your-perfect-stride-length
The stride length can vary greatly from one person to the other. But on an average 50-55" is a reasonably good tread belt length that allows a comfortable run even for a tall user. 
Related Reading: Ellipticals for Short Persons
The width of the tread belt can vary greatly depending on the brand. 17-20" should be comfortable for home use though. 
Incline and Speed
If you use the treadmill for a brisk walk, then even a top speed of 6-7mph should suffice for a good workout. But if you like running, then look for a treadmill that has a top speed of at least 10mph if not more. 
A 10-percent incline is considered a standard feature in most higher priced units. Budget priced ones may offer up to 5% incline in one or two manual increments. 
Higher is not always better. If you have joint problems, then you are better off using the treadmill on the flat belt position. 
So buy only what's necessary rather than getting swayed with fancy features that you wont use.
Deck Cushioning For Joint Protection
Most treadmills offer some sort of shock absorption on the tread deck. All of the treadmills here are perfect for people with bad knees or ankles.
The cushioning on these treadmills are among the best. If you are looking for a treadmill outside of this list then you need to be asking yourself a few questions.
Is the cushioning on the treadmill actually effective? What is the exact type of cushioning system on offer?
Higher quality units, like our #1 pick, offers multiple layers on the tread belt in addition to silicone pads. 
But budget priced units may only offer one of the two. 
To ensure that users of all ages can use them, we have selected only the best treadmills that offer excellent cushioning for the joints.
Controls & Features
Are the controls easy to access? Does it come with a touchscreen display? Are there dedicated buttons that let you increase and reduce speed and incline? 
The most basic settings should always be accessible within one or two clicks at best. 
If they are buried deep in the menus, then it makes it very difficult to access on-the-go. 
Not all treadmills come with a touchscreen display. To be honest, it doesn't really matter as long as it's easy to use and ticks the other boxes. 
Motor / Top Speed / Incline
The motor of the treadmill will determine how smoothly it functions even when used continually for hours. 
The power output is measured in continuous-duty horsepower (CHP). But most manufacturers don't mention this number in the description. 
As a rule of thumb, look for a treadmill that has at least 1.5 CHP. The more the merrier. 
Also, an auto-lubricating motor has fewer chances of malfunctioning or getting burnt after a few months of use. If it doesn't auto-lubricate, then you'll have to do it manually. 
Does the treadmill allow you to set an incline so you can walk uphill. This is something that is a must for me. This is how I build my big calves.
How To Run on a Treadmill – What is the Proper Form?
Best Treadmill For Low Ceilings: Which One Should You Pick
So you have gone through our list of low profile treadmill but now you are a bit stuck and wondering which one of these you should pick. Heres our recommendation
The Nordictrack series treadmill is without a doubt the best treadmill for low ceilings is will give you the best bang for you buck. This treadmill will give you a mix between features and budget. This treadmill has a top speed of 12mph and has a weight capacity of about 315 pounds allowing just about anybody to use this treadmill.
The Nordictrack series is a reliable series known to many fitness enthusiast out there for their quality and reliability. This treadmill is no exception as this one comes with a free 1 year warranty from the manufacturer on both parts and labor so you can stay worry free. And yes you get the warranty as long as you get it from Amazon or any other place as long as they are a certified reseller.
I recommend just getting it from amazon by clicking here.
The XTERRA Folding Treadmill is going to be for those that are on a budget and need to get a treadmill at cheaper cost. This one is going to be your best option as this treadmill still comes with a vast amount of features such as checking your calories burned, speed, how long you've been working out, as well as charge your phone.
You can check it out on amazon by clicking here.
This treadmill is best for people who weigh 210 ish pounds or less and do not plan on going faster than say a brisk job as the top speed of this treadmill is about 8 mph. If you need a treadmill with a higher capacity then I strongly suggest grabbing the Nordictrack.
Closing thoughts
That sums up our list of the best treadmills for low ceilings. 
Currently, the treadmills above, as of 2020, are the best options for anybody searching for a treadmill with a low profile that will fit in small space with a low ceiling or in a basement home gym.
If you have anything to add to this, then we are all ears. Just write it in the comments box below and we'll get right back.