8 Must Know Boxing Techniques – Beginners Tactics Guide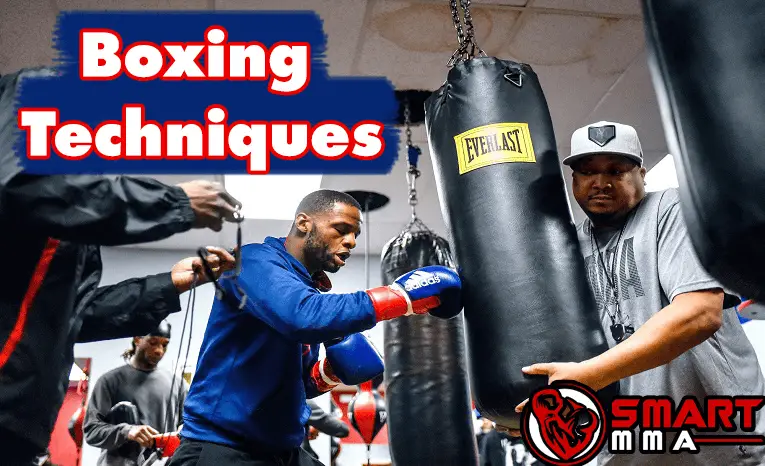 When you first start out as a boxer, you may feel overwhelmed by all the new things that you need to learn. Thankfully, boxing isn't nearly as hard it seems (theoretically, not practically), especially when it comes to its techniques.
If you're new to boxing and have no idea where to start, keep reading, as in this article, I'll go over all the essential most important boxing techniques that you must master.
Before proceeding, keep in mind that the following techniques are described for right-handed boxers. If you're left-handed, just use the opposite arm or leg of what's being described.
So, let's get right to it, shall we?
Most Important Boxing Techniques You Must Learn
Listed below are the must know techniques you need to learn as a new boxer. I listed these starting with the most important technique.
---
Basic Boxing Stance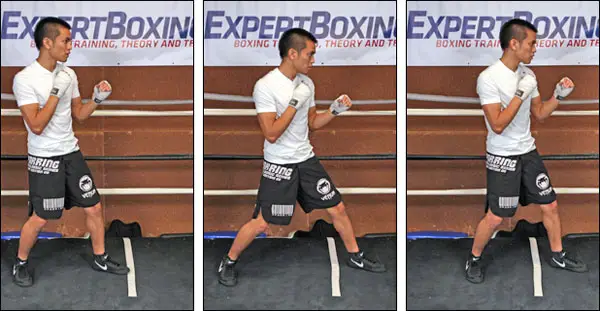 I cannot stress this enough: your stance can make or break your experience as a boxer. Mastering a proper stance is critical for both your attack and defensive techniques.
Should your boxing stance be off, you'll easily lose your balance when throwing a punch, which will make it easy for your opponent to get close and knock you down.
If you're a beginner just learning how to boxing, the basic boxing stance should be more than enough for your hands to be ready to attack easily. As you hone your boxing skills, you'll learn different boxing stances that are suitable for more advanced movements.
Here's how to assume a balanced basic boxing stance:
You must stand sideways to your opponent, leading with the shoulder opposite to that of your strong punching hand. So, if you're right-handed, your left shoulder should be pointed towards your opponent.
Keep your feet shoulder-width apart, then step forward one pace with the right foot until the front toe and back heel are aligned on the centerline.
Turn both feet at a 45-degree angle to your opponent. Keep your weight evenly distributed between your feet for a steady platform.
With your back kept straight, bend your knees slightly and lift your back heel off the floor.
Shield your chest with your forearms while keeping your elbows close to your sides.
Raise your hands up, with the right glove just underneath your chin and the left glove at shoulder height.
Keep your chin slightly down, and make sure you can see clearly over your training gloves.
Remember to stay relaxed and to breathe calmly and adequately. Also, practice this position so that you get used to returning to it after every movement.
This video below illustrates the basic boxing stance. Throughout the article, we will be sharing videos that demonstrate the different boxing techniques for the visual learners reading this article.
Basic Boxing Stance Video Illustration
---
Boxing Footwork
The step-drag and pivot maneuvers are also essential to learn for every boxing beginner as they'll allow you to attack or defend without losing your balance.
Here are the golden rules of boxing footwork:
Keep your feet on the ground so that you don't lose balance while attacking or defending.
Always move the foot that's the closest to the direction in which you want to move first.
Don't let your feet get to close when moving, as you may lose your balance that way.
Avoid jumping off the ground, as it's a big waste of energy.
Use short, sliding steps when moving around the ring.
Keep the weight balanced on both feet.
Avoid crossing your feet.
When it comes to boxing footwork techniques, speed is key. That's why you ought to focus on your legs when working out and improving boxing skill and strategy. I suggest everytime you are doing a bag workout always make sure to keep your footwork in mind. Over time it will become second nature.
Now that we've got that out of the way, here's how you can master each of those techniques:
Basic Step-Drag
The Step-Drag is a basic boxing footwork technique that's easy to learn. As the name indicates, all you have to do is step forward with the lead foot then drag the hind foot.
This technique goes for both boxing and MMA. This is to keep your weight always grounded allowing you to always be ready to attack or defend.
So, if you want to move forward or to the left, step with your left foot, then drag your right foot. Do the opposite if you want to move backward or to the right. Seems easy enough, doesn't it?
Basic Step-Drag Video Illustration
---
Pivot
The pivot technique is usually done by pivoting off your front foot, and it's used to find new punching angles or to avoid attacks.
There are both small pivots (45-90 degrees) and big ones (90-180 degrees), so make sure to practice everything.
The Pivot is a very simple boxing technique that you can master very quickly. Watch the video below to show you how.
Pivot Technique Video Illustration
---
Basic Punching Techniques
I hear you; all of that seems fun, but you're here to land some powerful punches and landing powerful punches is what you're going to do.
When you are just starting out you are going to want to practice on a punching bag rather in the ring with an opponent. I would suggest a standing bag like the Century Wavemaster XXL, it's the best there is and it's the bag that I use.
You can check it out by clicking here.
Punching, in theory, is simple: all you gave to do is:
Relax
Accelerate your hand towards the target as you exhale
Tighten your first at the moment of impact
Relax your hand so that you can throw more punches
The key here is to use all of your body weight when throwing the punch without losing balance, which should be acquired with practice.
As a beginner, the first thing you need to master is the proper punching form. As you advance as a boxer, you'll learn a plethora of punch variations. With time, you'll be able to develop your own punching technique – one that goes flawlessly with your style.
Before delving into the different punches that you need to learn as a beginner, here are the golden rules of basic punching:
Stand your ground and maintain your stance as you punch for more power and better mobility.
As you punch with one hand, make sure the other hand is protecting the other side of your body.
You need to turn your entire body and pivot your feet when punching, except when you're throwing a jab.
Basic Punch Combinations
One last thing. In boxing, punches are delivered in combinations. For that, there's a punch numbering system that makes it easy to learn new combos, which is:
1 = Jab
2 = Right Cross
3 = Left Hook
4 = Right Hook
5 = Left Uppercut
6 = Right Uppercut
b = Body
Following that system, a 1-3-5b combination would include a jab to the head, followed by a left hook to the head, then a left uppercut to the body.
Jab (Left Straight Punch)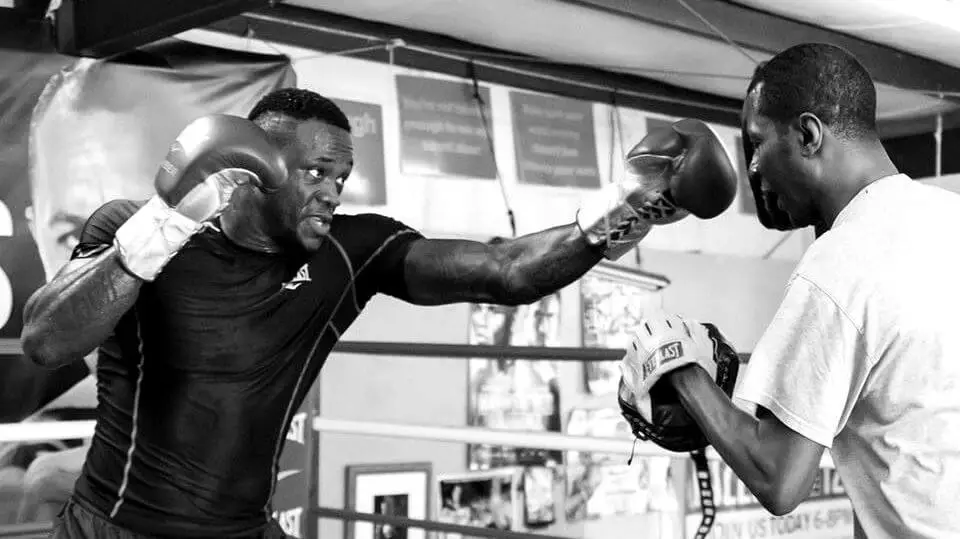 Topping the list of basic boxing punches is the jab, which is the most important punch in this sport.
Why?
Because it can be used to attach, defend, counter, make space, score points, and a helluva lot of other things.
Furthermore, this punch uses the least energy, lands the fastest on the opponent's chin, and leaves you the least vulnerable. All of that makes it easy to understand why many trainers recommend starting every combination with the jab.
To perform a basic jab, follow these steps:
Lift your left fist up high and keep your elbow close to your body.
Extend your left fist straight forward, aiming for the opponent's chin.
Exhale sharply as you're throwing the punch.
Rotate the fist so that it lands with the palm down and the thumb making a small clockwise rotation inwards.
Pull your hand back immediately after impact so that it's ready to deliver other punches.
Hold your right hand up high to block any counter punches.
Of course, there are other variants of the jab that you can learn as you go, including the step jab, pivot jab, and backstep jab.
Jab (Left Stright Punch) Video Illustration
---
Cross (Right Straight Punch)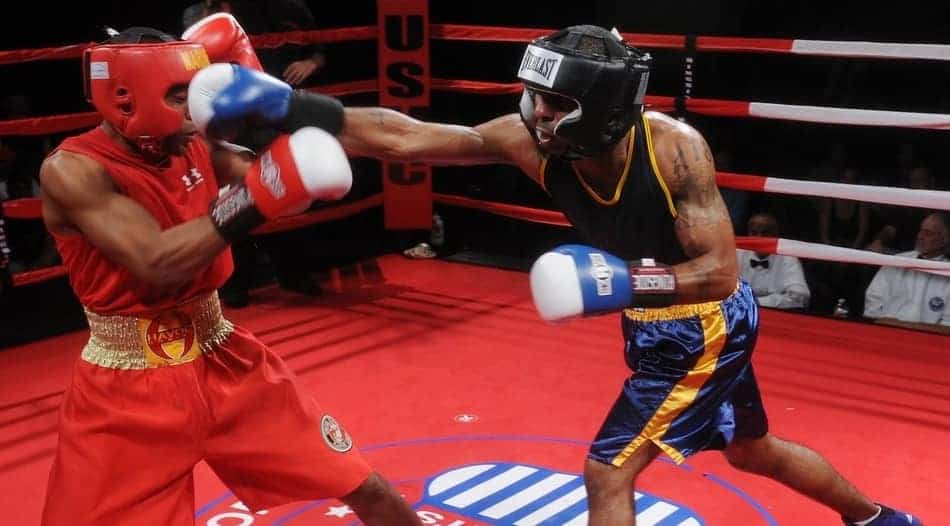 Just like there's a straight left punch, there's also a straight right punch, and it's called the right cross. The right cross is not only very effective in boxing, it is also an extremely effective kickboxing technique.
The cross is your strongest and most damaging punch. That's because it comes from your dominant hand, and it leverages the strength of the back.
On the flip side, if it fails to connect, it may leave you open to a counter-attack. That's why this punch is best used in a combo after opening up the opponent's defense with a stunning jab.
To land a powerful cross, follow these steps:
Pivot your right foot and rotate your hips and upper body counterclockwise for maximum strength.
Extend your right fist from your chin while exhaling sharply.
Rotate your fist to land with your palm down.
Hold your left hand up to avoid a counter-attack.
You can combine the jab and the right cross to perform the 1-2 combination, which is basic yet very useful.
Cross (Right Straight Punch) Video Illustration
---
Left Hook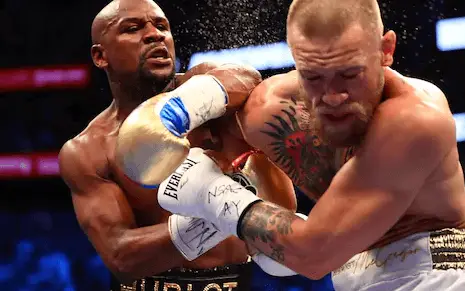 Straight punches are powerful, but your opponent will almost always expect them. That's where the left hook comes in.
The left hook comes from the side, making it hard for your opponent to defend it against it. Not only is this punch tricky, though, as it's also incredibly powerful. After all, it basically turns the opponent's head and makes them dizzy, which is why it's common for knockouts.
The perks of this punch don't stop there, as it's also pretty flexible since you can land a left hook with your fist horizontal or vertical. If you're a beginner, stick with what feels more natural, and you shall be fine.
Here's how to land a left hook punch:
Pivot your feet clockwise while dropping the right heel and lifting the left one.
When you pivot your feet, your body should rotate as one block.
Swing your left fist into the target while tightening your left arm.
As you can see, the left hook is simple, yet powerful.
A right hook is also possible, and it can be thrown by following these steps:
Bring the chin down to protect the left shoulder
Pivot your feet as well as hips and hand in the direction of the punch
Swing your right fist into your opponent's head while tightening your right arm
Turn your hand over so that the palm faces down at the point of impact
What's unique about this punch is that it can be used to attack not only the head but also the body. In fact, it's the most common way to attack the body.
In other words, you can use a left (or right) hook to land a body shot, such as a liver shot. Body shots are an excellent way to kill your opponent's legs and hamper their ability to move. They can even lead to knockouts, so don't exclude them from your training sessions.
Left Hook Video Illustration
---
Uppercut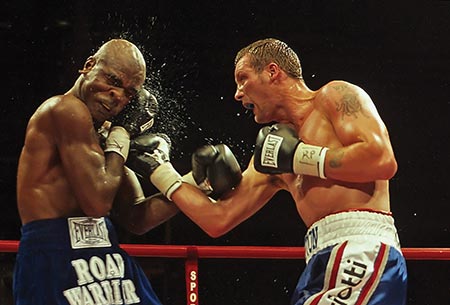 The uppercut can work as a great knockout punch, and for good reason. This punch is delivered at close quarters, and it comes from underneath, giving it an exceptional element of surprise. Unfortunately, just like the left hook, this punch exposes you to a higher risk of counter-attack if it doesn't take your opponent out immediately.
Here's how to land a powerful left uppercut:
Drop the right heel, lift the left heel, and pivot your feet clockwise at around 90 degrees.
When you pivot your feet, your body should rotate as one block.
Drop your left fist slightly, then swing it upwards towards your opponent's chin. Keep your elbow facing down throughout this movement.
Return to your stance quickly to prevent a counter-attack.
Here's how to land a powerful right uppercut:
Rotate your hips and shoulders counterclockwise while pivoting your right foot at around 90 degrees.
When you pivot your foot, your body should rotate as one block.
Drop your right fist slightly, then swing it upwards towards your opponent's chin. Keep your elbow facing down throughout this movement.
Return to your stance quickly to prevent a counter-attack.
When throwing an uppercut, avoid leaning forward or backward as you may end up losing your balance that way.
You can land an uppercut punch to the head or the body, and you can throw it in a straight or curved manner.
Uppercut Video Illustration
---
Verdict
Boxing is an art, and just like any other art, it includes several basic techniques that you can combine to create some unforgettable masterpieces. Although the techniques mentioned above may seem simple, they're still very powerful.
Master them, and you shall end every boxing round with a win!
Related Readings:
Sources: