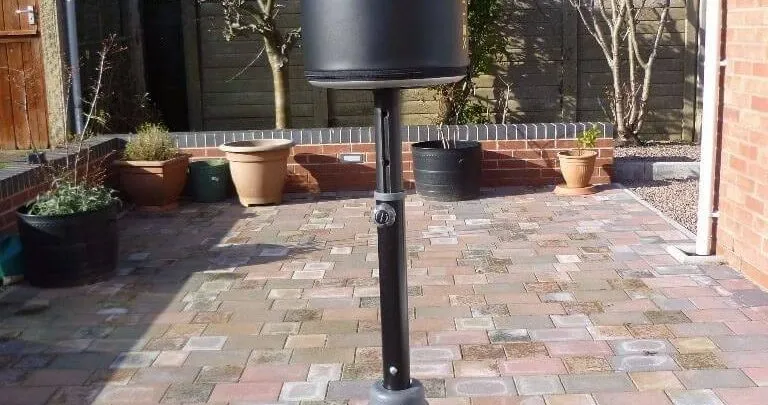 Looking for a high quality free standing heavy bag but don't want to burn a hole in your wallet? The Everlast Omniflex free standing punching bag is going to be the best choice for you.
This punching bag is cheap, reliable, and made to a quality standard that would put any bag to the test.
Everlast Omniflex Freestanding Heavy Bag Review
With a very affordable price but the quality of Everlast (Everlast is one of America's most trusted brands for gym equipment), you can be sure that this bag will give you your money's worth.
This is a very good free standing bag to have at home that will allow you to practice not only your punching and elbow training routines, but also your kicking strikes. The way that this bag can adjust in height makes it perfect for you to practice your kicking techniques whether low or high
The flexibility of the neck allows for you to kick and punch the bag as hard as your heart desires and the bag will absorb it with ease. I am 6'1", 205lbs and I have this bag sitting in my garage now and I can kick it as hard as i want and it does not fall over. The neck will flex and the bag absorbs the blow pretty well.
Although the flexibility however does keep it from falling over, if you kick it hard enough the base of the bag will rise a bit but as long as you have enough water or sand in the bottom it will not tip.
Its outer covering is made of Nevatear material that makes it very functional and very durable.
Let's take a closer look at its features in our Everlast Omniflex Review:
The PROS
The CONS
Cost – this bag is cheap
If you're on a budget, how much does it cost would most probably be one of your first considerations in choosing a punching bag.
Lucky for you, the Omniflex freestanding heavy bag would give you your money's worth. It is easy to use (no need to drill holes in the ceiling to hang down your punching bags, no extra cost to buy mounds or stands) and is a reliable training partner for your elbow drills and punching practice.
This is a good buy if you want to stay well within budget but still get a well-functioning bag that is quite durable.
Base Design and Quality
The Omniflex's base gives you the option to fill it with water or sand which makes the base sturdy and solid.
The stable base of this freestanding heavy bag prevents it from collapsing to the floor or slipping away when you are doing your elbow drills and punches training.
Weight and Size
The Everlast Omniflex Freestanding Heavy bag weighs around 130lb when you fill its base with water.
Based on heavy bag standards, 130lb is considered pretty light although this bag is able to stand up even with the hardest kicks that i can throw at it.
The bag's height is about 67″. It's not the biggest out there but it definitely can stand some abuse from my experience.
The Everlast Omniflex punching bag has the right size and right weight for your gym at home. It is light, compact and not complicated to set up.
Height Adjustment Settings – Is It Adjustable?
One great feature of the Omniflex is its adjustable setting for varying heights.
It can be used by boxers and fighters of different heights. It can also be adjusted to the height of your opponent for a more realistic practice experience.
This is a good equipment for training your strikes to land at different levels of height.
Design and Quality
Everlast Omniflex's shell is made of Nevatear. It is a material that never tears.
Foam that was designed to absorb shock covers the inner parts of the bag. This doesn't in any way makes the bag soft though, so make sure to protect your fingers and hand by wearing gloves to avoid injury.
With the quality of materials this bag is made of, you can rest easy that will last long with you.
Neck Joint Flexibility
The standout feature of the Everlast Omniflex punching bag for me is the flexibility of its neck.
The bag will swing back and forth once you hit it and would force you to weave from one side to the other side of the punching bag or duck to avoid it. This makes it a perfect practice partner in training the movement of your head and body.
In a tournament or a bout, you sometime can't avoid being clinched by your opponent. The Everlast Omniflex freestanding bag is a good tool to practice how to throw punches or strikes when you are being clinched.
You can simulate being clinched by pulling the punching bag towards you after putting your hands at the back of it. While doing that, throw some strikes with your elbow or knees or both.
Considering that not all punching bags can give you such effective attack from a position of a clinch, this is a big plus feature for Muay Thai and Mixed Martial Arts fighters or even for boxers.
As mentioned above, the disadvantage of having a flexible neck is that it can easily collapse when receiving a powerful blow such as kicks.
The neck is also the first part to break but rest assured that you have used the bag for quite a while before that happens.
Before we end our Everlast Omniflex Review, we're answered a few FAQs for you.
---
FAQs about the Everlast Omniflex Free Standing Heavy Bag
Question:

Is there an alternative choice to the Everlast Omniflex Punching Bag?
Answer: Everlast Omniflex is a good choice but if you are looking for another option, you can also check the Century Wavemaster XXL free standing bag or the Ringside Elite It has a design that is spring loaded, is affordable and of good quality. This bag might just be the top bag out there.
Question:

Can the Everlast Omniflex's pole be separated from its top bag?
Answer: The top bag can't be removed from its pole.
Question:

What materials can be used in filling the base and how much is needed?
Answer: The base can be filled with water between 12 to 15 gallons or with sand that is up to 50lb.
Question:

Are gloves needed for the Everlast Omniflex?
Answer: 12 or 10oz gloves is a good gear to use when practicing with this bag. We minimize the risk of injury to your hands as much as possible.
Question:

Can children use this bag?
Answer: Make sure that the kids know that this bag swings back and forth when hit to avoid any accidents. Adult supervision should be available when children are practicing.
Question:

Who are the target users of the Everlast Omniflex?
Answer: The Everlast Omniflex was made not just for martial artists and boxers but for anyone who wants to practice their techniques in striking while at home.
This is a great tool than can be used for heavy bags workout routines even for those who are not boxers or martial artists.
Unless you're hitting it real hard, you need not worry about it falling over as it has its flexibility of the neck feature.
Question:

How do I set up the Everlast Omniflex Freestanding Heavy Bag?
Answer: There is no need to set up the Everlast Omniflex punching bag. Except for the base that still needs filling, it is pretty much ready to use upon purchase.
You can fill the Omniflex's base with water or sand.
You might have a hard time when using sand as the hole is small that it takes longer to fill. Make sure that the sand is dry as using wet sand would be harder to shove into the base.
Sand is the best, but water is probably easier for you.
We definitely recommend the Everlast Omniflex Freestanding Heavy Bag. With all these features at a cheap price, you can't go wrong in choosing this bag.
---
Tips When Buying the Everlast Free Standing Heavy Bag
Should I use the hanging type of heavy bags or should I choose the free standing heavy bags? Which bag is the right one for you?
Here's our buying advice on what to consider.
How much power can it handle?
Your classic heavy bag that is hanging from the rafters is able to handle a lot more force and power than a freestanding bag. But surprisingly, as hard as I could kick this bag, it never fully tipped over. Make sure the base is filled to the brim and I do not think you'll be able to get this bag to tip over.
The fact that these bags are hanging, gives it the flexibility to swing. Most of the freestanding bags can't swing so when hit hard enough, they would typically fall down. As I said above, this one never tipped over for me.
How much space does it need?
A hanging bag would take up more area as you need a solid area to hang it and space to move around.
The hanging from the rafters punching bags are common in gyms or if you have a sturdy enough area to hang those bags (we don't want it falling down on you while you practice) and enough room to move around.
The freestanding bag as mentioned above, normally does not swing much so it is easier to set up even at a limited area.
And the good news about this punching bag is that it is really compact and mobile, which allows you set this bag up anywhere you want and move it anywhere you want.
How to Set Up – Installation
Just like the Everlast powercore free standing bag you simply just fill it up and your good to go. Most free standing bags do not require much set up other than filling them.
With your hanging bags, you might need to spend a little bit extra in buying a mount or a stand to hang it from. Hanging it securely from a solid beam or stand or mount is very important to avoid any untoward incidents.
Everlast Omniflex Review – Should You Buy It?
The Everlast Omniflex Freestanding Heavy Bag has a 5-star rating for quality, price and durability. Its versatility is not bad for 4 and half star.
There are a lot of freestanding heavy bags in the market but I would say that the Everlast Omniflex Freestanding Heavy Bag is a good pick. It has the quality and durability Everlast is known and trusted for, it has a lot of wonderful features discussed above that makes it stand out and it is now hard on your budget.
Of course it is not perfect just like any other training equipment out there, but if you consider what you get with the price you pay, Everlast Omniflex Freestanding Heavy Bag makes it to the list of our top training equipment must-haves for martial artist and boxers.
Did this Everlast Omniflex Review help you to choose the best bag for you? Share this post with your friends!
User Experience

Durability

Price

Overall Quality