High Weight Capacity Ellipticals for Heavy People Up To 400 lbs – Heavy Duty Elliptical Reviews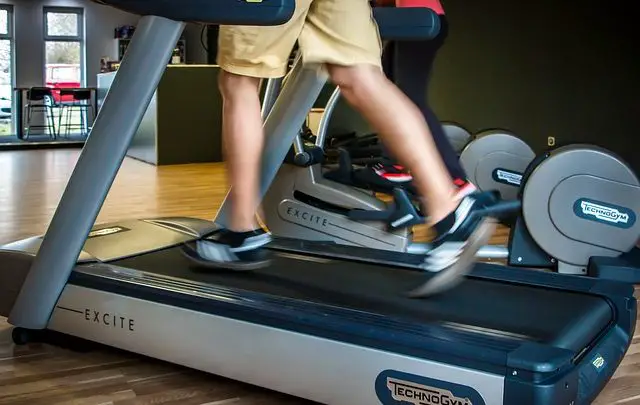 Just by reading this list, you've taken the first steps into your brand new lifestyle. If you follow through, this is could just be the push that you need.
The road to fitness doesn't have to be so horrible, especially when you've got the right equipment to get you where you want to be.
It's not easy to admit that you've let yourself get this far, but it's a proud moment when you start looking for options that can lift you out of your situation.
Yes, finding a heavy duty elliptical that can support higher weight capacities might prove to be a bit of a challenge. But that doesn't mean that they don't exist.
One of the easiest and safest ways to get back into shape is by using an elliptical. But it would be a bummer to show up at the gym with all the courage you can muster and find out that the ellipticals there can't support your weight.
The whole thing is dripping with irony, but that's just how it is sometimes.
If you want to start your fitness journey by setting up a decent home gym, then, obviously, a bit of research is in order.
Cardio is the main way people lose weight. But heavier people need assisted cardio – meaning, it's better if you work out on a machine.
Regular cardio like walking or running could put a lot of strain on your joints. You might just end up injuring yourself in the process of shedding a few pounds. That's not something that you should be okay with, considering that those injuries can be avoided.
So what is it that you should be looking for in a heavy duty elliptical?
Before you go on spending lots of money on gym equipment, you have to keep a couple of things in check. Below, we've made a quick checklist that you can tick off when looking around for the right high weight capacity elliptical for your home gym.
How Will I Know If The Elliptical Can Support My Weight?
Fortunately for you we have done all of. the hard work for you and piled all of the best ellipticals machines here in our list and listed the maximum weight capacities so that you do not have to.
But if you want to choose a different elliptical that what is in our list then obviously, you're going to have to check the maximum weight capacity. It would be a colossal waste of money if you made the mistake and went to buy an elliptical that can't even support your weight.
These things don't come cheap, so you have to be smart about which elliptical you're going to purchase. Even if you have money to burn, why buy a piece of equipment that is bound to break right away when you use it?
By now, you must already know how much you weigh. It's important that you do this before you plan your workout to track your weight loss progress.
So let's say you're 280 lbs. right now. You would think that an elliptical with a weight limit of 300 lbs. should do the trick. And in essence, it should and will.
But give yourself an allowance. Allow for a decent margin between how much you weigh and how much the elliptical can support. So for 280 pounds, it's advisable that you go for an elliptical that has a 350 pound weight limit.
Also, if you factor in how much weight fluctuates, it's just better to go for a higher weight limit. It's better to be safe than sorry, right?
Remember, if an elliptical can support your weight entirely, the smoother your work out is going to be and the more use you're going to get out of it.
Our Top Picks
---
What elliptical machines do we recommend for heavier people?
By now, we hope we've established the fact that an elliptical machine can work wonders for you on your weight loss journey.
So it's time to get into our top picks of elliptical machines to help you narrow down your search. We'll start with a 250 lb. weight capacity and work our way up to a 500 lb weight capacity. Here we go.
Best Heavy Duty Ellipticals for Heavy People
Here are the top picks that made our list
Portable Elliptical Machine – Portable Folding Elliptical with 250 lb weight capacity
Standout features that we like:
​250 lb weight Capacity
Portability (has wheels)

Smaller footprint

Non-slip pedals

Digital monitor

8 levels of resistance

Perfect for Small Spaces
If you're 250 pounds or under, all you need is this elliptical machine. It's cheap, allowing you to save on your budget and it's extremely easy to put together.
It's made from steel with a flywheel weight of 6 kilograms, which is very quiet. So you can work out in your home gym without disturbing your family or your roommates.
It's also very easy to move around because of its wheels. You can roll it over to your garage and back to your home gym space just for a quick change of scenery. This also means it's pretty easy to wheel away and stow it when it's not in use.
The pedals are lined with a non-slip material to keep you accident-free as you work out. And it's also pretty small for what it can do. You can even put this in an apartment if that's what your current living situation is.
It has a simple LCD screen that shows time, a timer, the speed that you're going, the calories you've burned, the distance you've "travelled," and your heart rate.
It keeps track of your heart rate through pulse rate grips. This a very useful feature if you're trying to be careful about not overexerting yourself or if you just want to stay on top of your progress.
Once you've met one fitness goal, you can increase the difficulty through its 8 levels of magnetic resistance. It's going to last you a while to get used to all of those.
It comes in black, which is as neutral as it gets, so it'll fit any home gym.
For its price, this is definitely a steal. You get good quality materials without having to break the bank.
---
Exerpeutic 1318 5000 – Elliptical with 270 lb Weight Capacity
Standout features we like:
270 LB Weight Capacity
12 preset work out programs on top of the 7 different training modes
Can save up to 4 user settings
24 levels of resistance
Media shelf with gel pad
Digital monitor
Comes with app
What we love about the Exerpeutic 1318 5000 is its 24 resistance levels. That's really rare for a machine that's under $500.
Its flywheel is located in the back part of the machine, which makes it feel like you're skiing. With a stride length of 18 inches, this is perfect for heavier users that are also on the tall side.
And the machine being about 84 pounds with transport wheels right at the front, it's pretty easy to move it around and keep it out of sight.
This is also an elliptical machine that comes with its own app. With it, you can track your progress and follow along with training videos. All you have to do to set up a profile is enter your age, height and weight.
Once you're set up, it'll record your work out stats.
There as a spacious entertainment shelf with a gel pad where you can set your mobile device or tablet without the danger of them slipping off.
The console itself is very intuitive and easy to navigate. With a hand sensor, it has a special feature that tells you when you're not in your target heart rate zone.
We have to point out, though, that setting this up is not going to be the easiest thing in the world. You could have it assembled for you if this isn't your thing.
Overall, the Exerpeutic 5000 makes for a very comfortable workout. You get cool features for an entry level machine price.
---
Nautilus E614 Elliptical Trainer – Best Elliptical with 300lb Weight Capacity
Standout features we like:
300 lb Weight Capacity
Excellent Bang For Your Buck
10 Year Frame Warranty! 
6 position incline
25 levels resistance
29 workout programs
Dual Track LCD displays
Media shelf
Built in speakers with USB input port, USB media charging
Has adjustable fan
9 profiles
8 heart rate programs
2 custom programs
Nautilus is a company that's based in Portland, Oregon.
They've been leading innovations in fitness tech with other giants like Bowflex and Schwinn since the 80s. There's a reason why they've been around for this long and that's because they deliver high quality equipment.
This level of quality is evident in the E614.
We appreciate that it has 6 levels on incline, which you'll have to adjust manually, but that's okay. This lets you put more emphasis on your upper leg muscles if you feel like it.
You get the typical features of a high-end elliptical machine like a media shelf, a water bottle holder, a fan, speakers, and a console. What's cool about it is that you won't have to pay a high-end price.
The frame is incredibly sturdy – so sturdy that Nautilus offers a 10 year warranty on them.
Setting up this elliptical machine is not very complicated. It'll take about an hour, but the instructions are fairly easy to follow. The manual comes with fully illustrated step by step instructions and you'll also get all the tools that you need.
For well under a thousand dollars, this elliptical machine offers much more than what you pay for. You can use it for light to more intense work out sessions without a hitch.
The warranty speaks for itself.
---
Schwinn 470 Elliptical Machine – Alternative elliptical with 300lb weight limit
Standout features we like:
300 lb Weight Capacity
Top Rated Heavy Duty Elliptical
Fan with three adjustable speeds
29 programs
2 backlit LCD screens
Is able to sync up with MyFitnessPal
25 eddy current resistance levels
Automated incline up to 10 degrees
Goal Tracking To Keep You On Track
USB Charging Port
Compact For Small Space
Schwinn is another reputable company that has been producing high quality exercise equipment since the 60s. If you get this one, you know you're paying for topnotch quality.
What we love about this elliptical machine is that you'll never have to adjust the resistance and incline manually. All of these are automated and can be changed at a push of a button.
So even if you're in the middle of your workout, you don't have to stop to adjust anything if you feel like you need less or more resistance.
This is not a very common feature in elliptical machines in this price range.
The console on this elliptical is great too. You can save up to four user profiles, so this is ideal if you're going to be sharing this machine with someone else.
With Schwinn Connect you can sync up your elliptical machine to MyFitnessPal to track the amount of exercise you're getting so you can plan your diet accordingly.
With the hand grips that come with package, you can monitor your heart rate as you work out. All you have to do is hold the sensor for 10 seconds and you'll be able to see your heart rate on the display.
The stride length measures at 20 inches, which is generous. It's fixed, though. But that's, by no means, a deal breaker.
This is a very durable piece of equipment. The center frame support, crossbar tuning, and the flywheel up front are all made out of high quality heavy duty materials.
All in all, we highly recommend this one just purely for the value that you'll get for your money.
---
ProForm Cardio HIIT Elliptical – Best Elliptical with 350 lb Weight Capacity
Standout features we like:
350 lb Weight Capacity
3 year parts warranty 1 year labor warranty
Workout Fan to keep you cool
transport wheels
24 resistance levels
Perfect for HIIT
28 lb. flywheel
32 workout programs
7 in. display
iPod compatible sound system
Media shelf
High quality pedals
Multi-grip handlebars
High intensity interval training is challenging for everyone, but it's just as beneficial as it is difficult. This elliptical machine is on a whole other level with its unique design, specifically geared towards HIIT.
Because of that, people have been calling this elliptical the "next generation step machine." It allows for smoother, more natural movements.
The cushioned pedals offer more support and they put significantly less strain on your joints.
With the 24 resistance levels, you can work out with this elliptical without plateauing for a long time. This allowance for resistance is made possible by the 28 lb. flywheel, which significantly heavier than the previous entries on this list.
It has the usual features of elliptical machines in this price range – a fan, water bottle holder, and incline adjustment.
We appreciate the multi-grip handlebars because repetitive positions can get pretty boring over time.
A word of warning before you attempt HIIT: this can benefit people who suffer from type 2 diabetes and other significant health issues, but it can be dangerous for people who are at risk of stroke.
You know the drill. It's advisable that you ask your doctor before you go into more intense work outs.
---
Sole Fitness E35 Elliptical Machine – Best Rated Elliptical with 375 lb Weight Capacity
Standout features we like:
Our Top Rated High Weight Capacity Elliptical
Best Bang for Your Buck
Warranty that'll make you smile
16 resistance level
Multi-grip handlebars
Heavy aluminum flywheel
Whisper Drive – makes for an extremely quiet elliptical work out
Allows up to 30 degrees of incline (can be automatically adjusted)
Chest strap for heart rate monitoring
Food pedals have a 2 degree inward slope
Rubber floor rests
Assembling the Sole Fitness E35 Elliptical Machine is not that hard. It's just going to be a lengthy process. This is not exactly a simple piece of machinery. It has a lot of components, so it's going to take a while.
But it won't take a rocket scientist to pull it off. It does come with all the tools that you would need if you don't already have a toolbox of your own.
At 215 pounds, this is going to a big package to be delivered to your house. It's not going to be easy to lug it around, so ask the delivery people to set it down where you'll be setting it up.
This elliptical machine reaches the commercial grade tier. So you might see this model in gyms and hotels. So given that it can withstand that much use, it would work well in any home gym.
In addition to a solid base, it has rubber floor rests, so it absolutely will not move when you're using it.
Our favorite feature? This particular elliptical machine has an incline of up to 30 degrees. Most elliptical machines only have 20 degrees. So that much is pretty impressive. This is great if you want to make your work out progressively more difficult.
Another unique feature that the Sole Fitness 25 has is that the stride is adjustable. You can max it out to 22 inches. So whatever your height is, you're bound to have a comfortable work out.
People also use this machine for rehabilitation purposes because of the slight inward slope of 2 degrees on the pedals. Who knew that those 2 inches would take so much stress off your knees?
It also allows for backwards pedaling, which is great if you want to work out all the muscle groups on your legs.
What might not look so great on paper is that the Sole Fitness E35 only has 10 work out programs. Most machines have more. But in all honesty, 10 is enough for most people.
---
Sole Fitness E95 Elliptical Machine – Top Elliptical with 400 Pound Weight Capacity
Standout features that we like:
400 lb Weight Capacity
Adjustable articulating pedals
15 inch pedal size
Heavy duty 38 mm steel frame
Silent ECB resistance
9 inch LCD display
Chest strap for heart rate monitoring
Has four rear wheels
Highest Weight Capacity for heavy people
This is just a step up from the Sole Fitness E35. This is a gym grade piece of equipment that has a ton of features and excellent build quality.
You get all the bells and whistles with one. And that's only right for the amount of money you'll be shelling out.
This is near perfect elliptical machine. That's to be expected from something that can withstand 400 pounds of pressure.
Assembly is just time consuming, but not difficult at all.
Yes, the Sole Fitness E95 is definitely on the expensive side. But considering what it can do, it's well worth it.
It has 20 levels of resistance, so you can expect to get a lot of use out of it. Just like the E35, the power incline is adjustable up to 30 degrees.
The handlebars have built in sensors that track your heart rate as you work out on the machine. The foot pedals were designed by a leading physical therapist, so you'll know that you'll be getting minimal impact on your joints.
What do they mean by "articulating" pedals? They designed these pedals with the fact that no one walks the same in mind. So they let you adjust the pedals specifically for your feet to lift the strain off your ankles and knees.
The base is extremely sturdy. This machine is not going to tip over or slide even with someone 400 pounds or over using it.
---
How to Choose The Best High Weight Capacity Elliptical
The good news is that we have done all of the research for you and picked out the best heavy duty ellipticals with high weight capacities so that you do not have to worry about trying to find the right one. 
But if you plan to pick one that is not in our list above then there are a few things that you need to keep in mind and ask yourself if you want to find the right elliptical for your home and weight capacity needs.
How intense do you want your elliptical workout to be?
One important aspect of an elliptical that you should check is the flywheel. What's a flywheel? That's what controls the amount of resistance once you start moving the pedals.
A high quality flywheel is not going to make much noise even when it's under a lot of pressure from your weight.
Flywheels vary per elliptical. They usually weigh around 10 to 40 pounds. So ask yourself how much you think you can manage. Don't overreach and manage your expectations.
You're not in the best shape of your life, so you should cut yourself some slack and don't go for something too heavy.
We suggest that you go for something in the middle of the spectrum, at least 15 to 20 pounds, to be on the safe side.
Design is Important: Pay Attention to what it's made from
The main thing that you're looking for in an elliptical is stability. Across the board, the heavier the machine is, the more stable it's going to be. That's just how gravity works.
So don't bother with a lightweight elliptical made of flimsy hollow materials. Since we're assuming that you're on the heavier side, you want something that is also heavy.
If you've narrowed down your choices to two picks, we suggest that you go for the heavier one. That's most likely going to provide you with a much stable base.
Another basis of stability is the construction. Of course you want something expertly made and assembled, done with the best heavy duty materials.
The combination of those two things make for an elliptical that's not going to wobble or break. So what keywords should you be looking out for? Steel. Iron. Solid.
You can quickly weed out the elliptical machines that you wouldn't want by checking the warranty that the company offers. A longer warranty means that they believe in the construction of their equipment and they're willing to back up their claims.
How much should you be willing to pay for a heavy duty elliptical?
So the good news is that it's actually not as much as you would think. Most people think that they are going to have to shell something like $2,000 for a heavy duty elliptical and that is actually not the case. Of course if you want the best rated top of the line elliptical machine then yes that's probably around what you will pay. 
In our list of heavy duty ellipticals you can get a sigh of relief as they do not cost that much and thankfully so.
Some of these heavy duty elliptical machines just have extra features and have higher weight capacities. If you're not severely overweight, then you won't need to spend a ton of money for an elliptical that has a maximum weight capacity of 400 lbs. But even the elliptical with 400 lb weight capacity that we have listed above is really not all that much money to buy.
Just in general, high weight capacity ellipticals are going to cost more than standard elliptical machines. That's because they have to be made out of more durable materials and made to withstand more pressure. But the good news is, we just did a review on the best low Profile Treadmills for low ceilings and found that these ellipticals are still way cheaper.
Once I Get A Heavy Duty Elliptical, What Workouts Should I Do?
Is this the right piece of equipment that you should invest in? Why is this so much better than going all naturale and taking walks outdoors? Here are a couple of reasons why.
1. At this point, you have to do low-impact exercise.
Again, since you're on the heavier side, regular work outs are going to put a lot of strain on your joints. Just imagine all your weight being concentrated on your knees. That doesn't seem like a good idea, right? Do that a lot, and you're knees are going to give out.
But let's consider the treadmill. Why not just use a treadmill instead of an elliptical? Same thing. You're not going to be supported on a treadmill. Your movements aren't going to be aided.
That will put a lot of strain not only on your knees, but also on your back, hips, and ankles.
High quality ellipticals help you move the way the body is supposed to move. It should mimic the natural bending of your knees.
When things get easier and you start to feel those extra pounds melting away, then you can change to a more high impact work out. For now, it's better to mindful of your joints to avoid some serious injuries.
2. It's a full body workout.
It's a myth that you can lose weight in specific parts of your body. It doesn't mean that if you run a lot, you're only going to lose weight in your legs. That's not how weight loss works.
Body parts are usually targeted with weight training, but that's something that you should focus on later.
What you should focus on right now is losing weight. That'll make you stronger and ready for muscle toning.
You can burn a lot more calories by engaging multiple muscle groups. That's something you can do with an elliptical because it's a full body workout.
The arm poles keep your upper body engaged as you use your legs to pedal. The point here is that your whole body can get used to burn, not just your legs.
3. Elliptical machines Can Be Used By Anyone & Everyone no matter weight or size
Elliptical machines are used by beginners and athletes alike. Everyone can benefit from a supported work out. Even when you get really fit, most elliptical machines have the option to increase their difficulty by upping the resistance.
So working out on an elliptical can always be challenging wherever you are in the fitness scale.
4. Elliptical Workouts are an effective way to burn fat.
You'll burn a lot more calories with an hour on the elliptical than you would in an hour-long high impact aerobics session.
We think that it's a nice incentive to know that the elliptical ranks the fourth highest in calorie burning gym activities – beaten by the ski machine and vigorous stationary biking (both of which do not offer the same kind of joint support).
And this information is from a study done by some folks at Harvard Medical School, so you know it's legit.
I'm overweight. How do I do use an elliptical the right way to burn as much calories as possible?
Not much is required of you in the beginning when it comes to variation. All you need to do in the beginning is to hop on that elliptical and try to do it regularly.
People who carry a lot of excess weight tend to shed pounds a lot quicker, so you'll see the results right away.
Do not try to overexert yourself. Listen to your body and always set goals for yourself that you're sure you can meet. Once you get easier goals done, the more confident you'll feel about going after loftier ones.
Eventually, it's very normal for your weight loss to start plateauing. Don't be alarmed. This happens to everyone. This just means that your body is getting used to the amount of exercise that it's getting.
This is where you have to start mixing things up and maybe working out for longer periods. By then, you will have gained more strength to handle more activity anyway.
How do I vary my elliptical workouts when I start to plateau?
Well, all you have to do is play around with the duration of your work outs. A good example would be to work out 20 to 30 minutes longer every other day. You could also up the number of times you work out in a day.
Additionally, you can take advantage of your elliptical's pre-set programs or you can look into something like Zwift which is an awesome way to keep yourself working out. This is a feature that most elliptical machines have nowadays, especially if they're on the pricier side.
With these programs, you can do interval training or do work outs that are specifically designed for more weight loss.
Heavy Duty Ellipticals: Should You Buy One?
We are now at the end of our buyers guide and we hope that you now have found a heavy duty elliptical for your specific needs.
We hope that you use this source not only to help you find an elliptical but also use this reading as motivation to get your ass on the machine and drop the weight. I know you can do, and so do you. Now get to work. no excuses.
Did we help you find the best high weight capacity elliptical for your home gym? Share with your friends.
Related Reading: