How to Get Your Children Into Mixed Martial Arts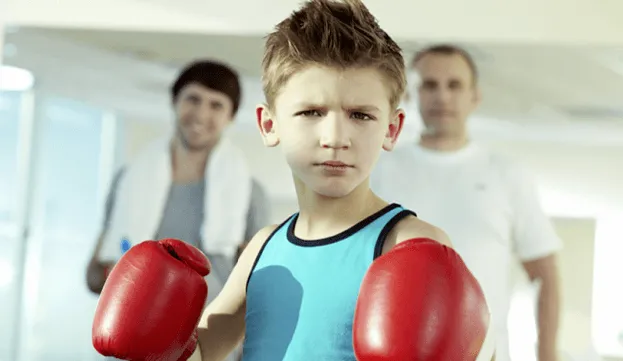 Our guess is that your kids are wanting to get into boxing or mixed martial arts huh?
You also might be wondering if practicing MMA and boxing is safe for your children, and believe us, it is. Sports activities is very important for a child in learning certain important values in life in a practical way. It is very useful in making your child feel better about their daily routines and it provides the required physical challenges to them. In order to maintain proper physical health of your children it is very important to allow them choose their own sport. However, often these children do not have a proper method to find a useful sport and in this scenario, it is the duty of the parents to show them the way.
However, doing the usual sports in school time is not enough to make your children strong in all other activities. You need to find enough time to make them the most competent in a particular sport and there is nothing wrong in sacrificing your weekends for the well-being of your children.
Contact sports
When it comes to contact sports, there is a fear among the parents about the working principles of these games and because of this reason, they do not allow their children to take up any of contact sports as their favourite sport. When selecting boxing as a sport your child gets the courage to face any individual in life in various situations. These contact sports are helpful in generating a positive feel in the kids and so they can act confidently in any unexpected circumstances of their future life. Last but not the least these contact sports can make your children more disciplined and it can teach them the real value of it through practical examples. It is not possible for a parent to teach all these things through conversation because experience is the only mother of wisdom.  You can start off with just getting your kids an inflatable punching bag and then as they progress you can get them a real punching bag.
Find a trainer
While starting to learn boxing the first important thing needed is a perfect trainer. Today it is a world of internet and you can find famous experts nearby your location through the help of the online world. This saves you a lot of time and money and there is a chance to find the best one without even crossing your doorstep and sacrificing your professional hours. However, even though you have found a trainer it is the duty of the parent to be along with the kid during the initial days of training in order to make the kid feel comfortable about the new coach. But at the same time once everything is set within a few weeks or months the parents should not involve directly into the training aspects because it may lead to confusions in the mind of the kid  in taking the instructions form both the coach and you and ultimately spoils their sport.
Punching bags
The next important thing you need is equipment for your kids and the punching bags occupies the top of the list. Do not worry about any thing as you can find the best punching bags here and it is the duty of the parent to select the right one depending upon the physique of the child. When your kid is below the age of eight years then you should not for harder types. It is good to select a bag with ultimate comfort because during this age, the kid needs to learn only how to kick and so a dummy bag are enough. You need to be aware about the fact that the muscles and bones of your kid is still in starting stage of growth and so you need to safeguard those parts from any mild injury. In addition, it is good to select these soft bags with beautiful designs and colours in order to make the training session a fun moment because there are chances for your kid to feel monotonous wile learning the basics about boxing.
Lightweight bags
If your child is approaching puberty then you need to take a different stand in choosing the punching bags. It is the right time to starts with the real game of boxing and so you need to buy bags that is little heavier than the early stages. Lightweight or mild punching bags are the best choice and you can find a wide variety of youth punching bags in the market.  In this stage, you can get a bag that has the option to be adjusted to the growth of the children in future. All you need in addition is a boxing stand and this saves you from buying new punching bags whenever your child grows. With the help of the stand, it is easy to adjust the height of the bag and this option can be used in training different postures and kicks.  After the age of fourteen, you can choose a real boxing bag and it is important to get a starting size in this regard because your kid is having adult characteristics up to 80 percent.