Is Rogue Fitness a Good Brand? Everything You Need to Know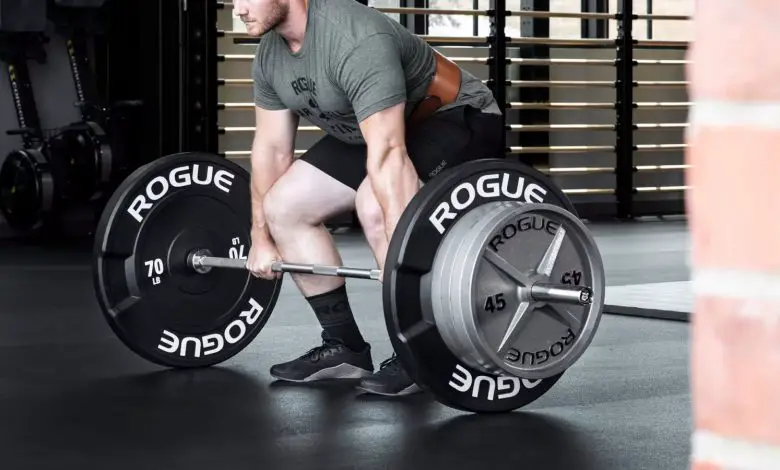 It's hard to get into modern personal fitness without seeing the name Rogue Fitness crop up. They are everywhere and have products for every level of training, be it total beginners or the experienced weightlifter. But is it a good brand?
Rogue Fitness is a good brand and it is at the top of the gym fitness market with the widest variety of equipment and highest quality products. While they are significantly more expensive, their products are consistent, widely found, and their manufacturing and distribution are centered in the USA.
Good is one suggestive term, so read on while we unpack all about Rogue Fitness, from their social stances to their actual usefulness in the gym.
What Is Rogue Fitness?
Rogue Fitness is a leading personal and gym fitness brand. Their products are in almost every CrossFit gym, and they are a major sponsor of the CrossFit Games. They boast superior quality and are interchangeable with many other brands while also offering custom gym building.
Since their founding in 2007, they've grown exponentially, with over 800 employees at their HQ in Columbus, Ohio. They've also been named one of the up-and-coming companies out of Ohio.
That kind of success has been dependent on supporting the fitness community and making intelligent partnerships with other industry giants.

Rogue Fitness and CrossFit
Rogue Fitness, as a company, cannot be separated from the phenomenon of CrossFit. Its founder, CEO, and sole owner Bill Henniger, initially adopted the CrossFit lifestyle in 2005 before opening an affiliated gym in Columbus, Ohio, in 2007.
Upon opening this gym, he quickly realized that there was no single manufacturer of all the fitness gear required to operate a CrossFit gym, making it difficult to keep himself supplied. He wanted to find one particular business to purchase from and use to make repairs and replace equipment.
In the face of this dilemma, Henniger, the now 46-year-old Air Force veteran and industrial engineer with a can-do attitude, opened Coulter Ventures LLC, much better known as Rogue Fitness.
Originally an e-commerce site designed to make a single homepage for other CrossFit gyms to buy equipment from, Rogue quickly expanded to manufacturing their gym equipment.
As Henniger himself put it, his experience as an industrial engineer at General Motors prepared him well to switch to manufacturing: "When you are building a transmission, you are doing pretty much anything you can do to a piece of steel. Lots of things we do with barbells are similar."
He has taken a small company selling high-quality products from his garage to an over 800 employee facility in Columbus, Ohio.
Rogue Fitness now supplies virtually every CrossFit gym in the United States and partners with major organizations like the USA Olympic Weightlifting team and bodybuilder celebrities.
Is Rogue Fitness Worth the Higher Prices?
Rogue Fitness is worth the higher prices if your goal is to train with a consistent brand and a gym system with easily replaceable parts. However, Rogue Fitness can be pricey, and it's hard to find alternatives. They're more expensive because of their manufacturing processes and many sponsorships.
Working with Rogue and purchasing their products is a good business choice for the gym owner, but it becomes more complicated for the average home gym owner. High prices and potentially 'overkill' products raise concerns about wasting money.
You're Paying for Quality
Comparatively, Rogue Fitness has some of the highest quality fitness gear on the market. Their products are rated for higher weight limits than many other brands on the market, meaning that they withstand the test of time.
They're widespread and recognized by most major gym organizations. They work with the World's Strongest Man competition and are the official gear providers for the CrossFit Games.
You aren't just paying for the name brand; you're also paying for the wide range of compatible tools they provide.
Rogue Fitness has the broadest range of conditioning gear on the market. They all work together, and you can quickly build a home gym with the equipment they sell. A buyer can customize them, and they have everything you could ever want for any fitness goal.
Barbells are also one of the longest-lasting pieces of fitness gear you can find. When properly maintained, they can last gym-goers many years and be the crux of a good workout. This will save you money down the line.
When you're spending a large amount of money on this level of workout equipment, you want to know that your investment will still be worth it far into the future.

The Equipment Has a High Resale Value
There's a massive market for the resale of Rogue Fitness products. Because Rogue is a very recognized and recognizable brand, you can sell them just about any time of year, and people will drop hundreds of dollars on equipment that's in good condition.
Secondhand Rogue products often sell for the same price as new, which means you won't lose out on your investment, and a buyer won't miss out on the quality. Rogue Fitness products are intended to last, especially since they are made of steel.
This means that if you want to upgrade to a different type of system, you aren't going to have to hold on to the weight training system you had before. Someone will buy it up quickly, and you can move onto your new purchases.
This also means that if you purchase Rogue Fitness products for someone who doesn't want to keep them, they can find people willing to buy them secondhand. There's no actual loss, and as explained earlier, one Rogue product can last many years with its massive lifespan.
This is one way to eliminate the price issue – the name brand itself carries it into the future investments you may make.
They Have Several High Profile Sponsorships
Rogue Fitness boasts a massive roster of sponsored athletes. These range from champion weightlifters, like CJ Cummings and Mattie Rogers, to actor Hafþór Júlíus Björnsson, who played the Mountain on Game of Thrones. They also work with smaller fitness influencers who do CrossFit.
Rogue Fitness sponsors the World Strongman competitions and organizes the CrossFit Games as a consistent sponsor for many years. They're very involved in the organization and promotion of these events.
They're also the official gear provider for the United States Olympic weightlifting team. Rogue is also a provider of other standard training gear for various Olympic teams needing specialty conditioning training gear.
These sponsorships and partnerships take dollars and time to organize, reflecting the amount you pay for your fitness gear at the end of the day. If they take on more than they can handle at the moment, it can make the prices rise.
Their reputation of working with high-level athletes and the years they've served the fitness community increased the price. Big-name brands tend to run more expensive, and you're paying for the name on the product.
Why Are Rogue Barbells So Expensive?
Due to COVID-19 and a shift to work on PPE, prices of Rogue Fitness equipment skyrocketed. They've been more expensive than in previous years because of their devotion to making Made in America products and ethical material sourcing. You're also paying for a more prominent brand name.
One potential reason Rogue Barbells will likely remain expensive over the coming year is their primary ingredient, American-made steel. US Steel prices have soared as demand for practical goods has shot up, but the manufacturing plants to create the necessary steel are still getting back into operation.
When steel manufacturing companies see their stock value triple in a single year, it should be no wonder that the resulting products, Rogue Fitness Barbells, will remain quite expensive.
This price increase is primarily due to the shortage of steel in the market. As the US and global economies regain an equilibrium, you can expect US Steel products to drop in price, including Rogue Fitness products.

Is Rogue Fitness a Good Company?
When we ask the question, is Rogue Fitness a good company, there are multiple ways to look at it. For the sake of this section, let's take a look at the commitment to progress that their company has made.
Rogue fitness can be considered a good company thanks to their firm stance on minimizing their ecological impact, their focus on American-made products, and cutting ties with people who have made controversial statements. Rogue has made a point to address concerns about their business practices.
COVID-19 Response
In response to the COVID-19 Epidemic, Rogue Fitness shifted its business strategy in a few ways. On a primarily charitable note, in late March of 2020, they began hiring employees to manufacture "masks, gowns, shields and ventilators," according to a press statement released over Facebook.
Rogue Fitness also supported local businesses early on into the pandemic shutdown by placing food orders for their workforce through local businesses in the Columbus, Ohio, area where they are based.
This goes back to their commitment to supporting their community and helping out local businesses as much as they can.
Rogue Fitness has also shifted a measure of its manufacturing back into the United States. This is because demand for home gym equipment skyrocketed as gym-goers were forced to make do from home.
Initially, much of the gym equipment Rogue Fitness created was manufactured overseas. Still, due to the supply chain disruptions of the last year, they turned to the Cumberland Foundry of Rhode Island to pick up the slack, particularly regarding kettlebells.
This has created a price increase, as they have to pay American wholesale prices.
Social Issues
Rogue Fitness has also stated their commitment to giving their employees a living wage and starting salaries begin at $20 an hour. This commitment is rare, especially in the state of Ohio and with other large businesses.
In 2020, Rogue Fitness briefly cut ties with CrossFit after its founder, Greg Glassman, made controversial remarks about the death of George Floyd.
He compared the death of George Floyd to the COVID-19 pandemic and said that quarantine was a sham. He also commented how 'We're not mourning George Floyd.'
In other audio transcripts Buzzfeed News acquired, Glassman was overheard saying that he would do 'whatever the f*** I wanted' when asked about how gyms would respond to state closures at the beginning of COVID-19 shutdowns.
After Glassman left CrossFit, the two companies partnered again and have stayed close as new CEO Dave Castro took over.
Castro has already run into his fitness community controversy after long-time CrossFitter Mat Fraser went on the Joe Rogan Experience in March of 2021 to criticize him. Rogue Fitness has stayed out of this mire and focused on other things, like their environmental progress.
Ecological Impact
On their website, Rogue Fitness explains that when they look for what they use to make their gear, they start with local sources and then build from there. They also make a point to use recycled steel and be as waste-free as possible.
They prioritize resources from the Columbus, Ohio, area first and then look to the larger community and turn to international sources as a last resort. A large portion of their products are Made in America, and they pride themselves on the quality of their work.
"Having these jobs here versus outsourcing creates a ripple effect on the economy," Henniger said in 2019.
With all of their components sourced locally and a factory on their back porch, the product development team can take a concept and make it real in a matter of days. This makes it even easier to expand their already massive product list.
For example, they've developed a product called the Wheel of Pain, which is so large, it had to be erected outdoors for the 2019 Arnold Strongman Competition instead of indoors like their other debut products.
It was a massive replica inspired by a Conan the Barbarian prop. It weighed 20,000 pounds (9,072 kg) and was used as one of the many challenges in the Strongman Competition.
Controversy and Criticisms
As Rogue Fitness aspires to dominate the niche fitness industry, some concerns have been raised about their impact on the larger fitness community that has continued to support them.
Rogue Fitness products dominate most significant gyms that offer CrossFit and have so for years. In addition, Rogue recently launched the Zeus program that allows gym owners to develop completely custom sets and build their perfect gym with all Rogue Products.
Because of the massive product line, you don't need to go to any other manufacturer for everything you need. They've gone out of their way to offer every conceivable product.
Copyright Practices
Rogue has acquired smaller competitors or sent cease and desist letters to smaller companies attempting to copyright products. Rogue Fitness is also trying to corner the market on many niche fitness products and has the legal know-how to make that true.
This has raised concerns that Rogue Fitness is developing a monopoly and is edging its competitors out or attempting to purchase them. Their actions worry smaller, start-up fitness brands who want to try and offer alternatives, like women-owned and POC-owned businesses.
There are also concerns about Rogue taking over what used to be a smaller gym by the gym industry and turning personal fitness into a cult following that requires you to get with it and spend an immense amount of money or get out.
They've also trademarked the word 'Strongman,' and the Strongman fitness community members have quickly criticized this move. Many weightlifters referred to their products as 'strongman' gear informally and feared that they would receive cease and desist letters for using that about other brands.
Rogue Fitness has sent cease and desist letters in the past to other small fitness business owners who had been in the process of developing their patents.
Rogue has been quick to respond to these claims and deny that they intend to create a monopoly.
"We are not in the business of violating patents, and if there's a patent issue, we will certainly address it," Henniger said. "Long story short, I see the concern and don't want it to be one. Any threat [of using the trademark that way] was killed so that the community doesn't have to worry about it."
Final Thoughts
Rogue Fitness is a good brand if you're a gym owner looking to outfit your business. Their prices are higher than most, but they last effectively forever, have significant warranties, and have a clean, ethical background. They're also one of the only notable brands in the CrossFit market today, and it can be hard to find as expansive alternatives.
However, for the local person looking to build a home gym, Rogue might not be the best choice because of their prices. They're consistent, though, and have made their ecological impact a priority.
Sources