Best Leg Stretcher Machines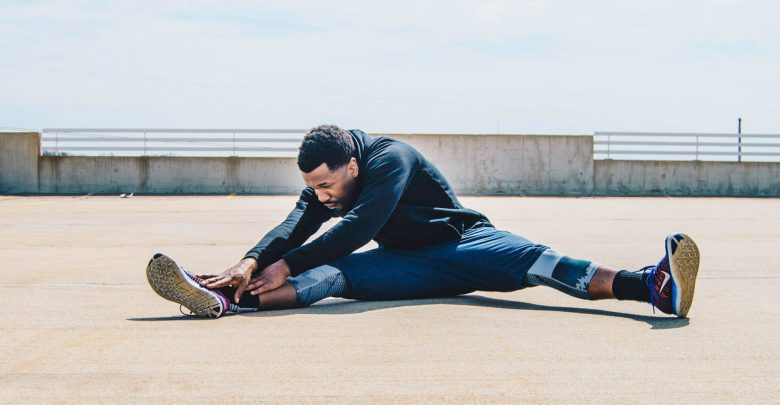 Searching around on the internet trying to find a leg stretcher machine to help you reap all of the benefits of keeping your legs loose and stretched?
Whether you are a martial artist, runner, fitness guru, or yoga enthusiast who wants reap the benefits, flexibility is very important.
And lemme tell ya, you are at the right place, as here we are going to review the best leg stretcher machines for the money.
The thing about stretching, is that everyone knows that there are tons of benefits and that they should do it, but without a machine many people fail to do it themselves. This is one main reason having a machine will help you - it will help you stick with it!
These machines below are built for anyone and everyone of any size and will greatly benefit those who use them. Whether you are using these leg stretching machines for martial arts, flexibility, running, basketball, football, hockey, or just to reap the benefits and keep yourself from getting injured all these machines will keep your stretching in check.
Because studies show that people that do not stretch will eventually have a tough time walking, running, jogging, and honestly doing anything for long periods of time. This is because the muscles are tight and when they become exerted and stretched for longer times they become exhausted very quickly.
Check out the table below to get an overview of the top leg stretcher machines on the market.
Top Rated Leg Stretcher Machines
---
Leg Stretcher Machines - Our Top Picks
Listed below are our best rated leg stretching machines ranked based on quality, usability, realiability, and cost.
In that order.
1. Valor Fitness Leg Stretcher Machine
Best Leg Stretcher For Martial Arts & Fitness Goers
First we have the Valor Fitness Leg Stretcher Machine
The Valor Fitness Leg Spreader machine is by far our personal favorite. 
But why is it our personal favorite?
Cost: The main reason this leg spreading machine is our personal favorite is because it does all the things a quality stretcher should do but doesn't cost you an arm and leg. Is it the best? No, but its damn close!
Design: The Valor Fitness leg stretcher is constructed from solid yet lightweight steel and uses high density triple layered foam padding to not only last a lifetime but to also give you the comfort you need when you are stretching and pushing your limits of flexibility.
Large Range Of Adjustability: This machine is superior in its range of motion and its ease of range. This machine is adjusted by the use of a steering wheel that allows it to slowly and smoothly stretch your legs out without any jerking motion.
Comfortable Stretch: As we said before he adjusting wheel allows for a deep smooth and gradual stretch. It has the option to expand over 180 degrees. Good Luck!
The back pad also has two set positions that allows you to not only adjust your legs but also the way you sit when you are spreading your legs and improving your flexibility
With budget, affordability, and quality in mind this is the best leg stretcher machine available.
Verdict: If you are a martial artist or fitness goer that hits the gym regularly, then this is the best leg stretcher for you. Its affordable and the quality is by far the best of the bunch.
---
2. Pro Leg Stretcher
The Pro Leg Stretcher is the best Value machine in our lineup today. Out of all the machines out there this one gave us the best user experience, and made it to the top of our list as far as quality, design, and feel goes.

The great thing about this machine is that it can be had for a bit cheaper than the rest.

But lets go over the features of this machine..

Comes Fully Assembled!

Design: Lightweight Sturdy Solid Steel Frame that is made to last a long time

User Experience: Another thing that stood out to us about this machine was the user experience. Everything is just so fluid and the way everything works just feel quality.

Adjustability: This machine adjust leg spread angle by the use of a wheel. This allows for slow, steady, fluid, non jerky movements that allow for a deep and gratifying stretch.

Padded: Everything on this machine is padded and very comfortable. Comes with triple layered foam padding that gives you a soft touch even when loading up your legs for the widest stretch.
Verdict: The Pro Leg stretcher is meant just for that, pros... This thing is the best value you will find. If you do not need the absolute best, then this is the best choice for you.
---
3. Proforce Stretchmaster
The absolute best leg stretcher on our list is this Proforce Stretch-master.
This machine is a bit more expensive than the rest. Although, not by much, but outdoes simply all of our other machines. It's just a bit more expensive. but not much.
Ease of Use: Extremely easy to use. Comes Pre-setup and ready to rock-n-roll.
Design: Tubular Steel Light weight design. Simple yet extremely effective. The steel frame will last a lifetime, and the fact that it's very lightweight is a huge plus.
The padded rest is another huge plus that this machine comes with. The padding is extremely comfortable. Nice!
Adjustability: The Stretching Wheel allows for a very smooth and deep stretch without any jerking motions. This machine actually allowed for the smoothest stretch of all of the machines we tested.
Without cost in mind this is the best leg spreader available.
Verdict: Don't care much about price? This is the best all around leg stretcher available today. ITs a bit more expensive than the rest but the quality shows it. If you don't mind spending a few extra pennies grab this badass machine!
---
4. PopSport Pro Leg Stretcher
The next best on our list is the Popsport.

Why made this machine stick out, and why did it place above the others?

Affordable Option: The reason this one stuck out is because, for a quality, top rated spreader machine the spreader from Popsport is the easiest of the bunch to use.
The Popsport Pro is a machine that you can depend on for a lifetime and not have to damage your wallet.

Quality: This machine is made form heavy duty steel just like our Valor Spreader. The frame is design to last forever. The thing that makes this a bit different than the Valor spreader is the fact that this one if a bit heavier. The Valor Fitness stretcher above is lightweight and honestly a lightweight option is always better, but if you want to save a some bucks then this is your best choice.

Adjustability: This thing also adjust to over 180 degrees and also has a turn wheel that allows for adjustment. The turn wheel allows for steady, fluid, and deep stretch without any jerking motions.

The seat also has two adjusted positions that allows you to sit in more upright position or in a laid back position.

Color Scheme: I thought this would be worth mentioning as I love the color scheme because it goes with all of my martial arts gear. But the the red and black color scheme looks cool and goes with just about everything no matter what sport you're in or what clothing you are wearing.
5. Century Versaflex 2.0 Stretching Machine
Third on our list is the Century Versa-flex 2.0, this is also a great option for martial artist that want to get their flexibility up and Adam.

The reason this machine scored 5th on our list is because of the way it spreads and stretches your legs. A bit more loose and less smooth. But what places the machine above the rest?

Design: Heavy duty steel frame designed to outlast pretty much anything you can throw at it.

Adjustability: This leg stretching machine can spread your legs up to 185 degrees allowing for a full, deep, and smooth stretch.

Also has a back rest to keep you upright and focusing on your stretching.

Ease of Use: this machine is extremely easy to use and is a bit more simple than the rest allowing you to focus more on becoming flexible and less on trying to figure out how to work the machine.
---
6. FIGROL Leg Splitter Machine

Cheapest Leg Stretcher Machine
4th on the list is the Figrol leg splitter. This thing is great for martial artist who are on a tight budget and don't want to spend too much money. This is the most affordable of the bunch.

Why we like it for people on a budget.

Design: Simple 3 pole frame design that allows for easy use and easy storage. Foam grips are located at the end for a very comfortable grip on your hands while your busy pushing your flexibility limits.

Adjustability: The adjustment settings on this machine is very very ease to use. Their are 5 holes on each pole that allows you to adjust the poles to fit just about any height. Which is nice because kids and adult can use this one.

Quality: Ehhh. Yeah the quality is there and this one will last you quite some time before wearing out, but this one will not take hard abuse and last a lifetime like the leg machines listed above.
Verdict: If you are constantly on the go and are a traveling martial artist or fitness enthusiast then this is going to be cheapest leg spreader for you. This should get the job with no problem and last you for years to come. 
7. Century Portable Leg Stretcher Machine
Cheap, Portable, Affordable
Next on our list is the portable leg stretching machine built by Century. This machine is excellent for sports enthusiasts and martial artists.

Why we love this leg spreader so much:

Design: A simple folding 3 pole design that allows for martial artist or anyone to take it on the go. The 3 pole design also gets the job done and allows for you to get nice deep stretch without any jerking movements.

Adjustability: the adjustment settings on this machine are very very easy to use as well. The poles have holes that allows height adjustment setting to allow for just about any size person to use it.

Quality: This thing is built to last. Which is another reason why we love it so much.

Folding this thing up and taking it anywhere and knowing that its going to last essentially forever is a great feeling and excellent investment in your health.

If you are a martial artist or somewhere who is on the go then this is the leg spreading flexibility machine for you!
Verdict: This is an excellent choice if you are beginner in the sport of MMA or if you are just getting started working on your flexibility. Maybe you are somebody who hits around on your apartment bag and don't train competitively in the gym, if so, this leg stretcher is your best option.
---
How to use a leg stretcher machine?
All said and done, how do you use a leg stretcher to achieve a full split? 
That depends on the type of machine you have access to. 
There's ones with an adjustable gear and wheel system like the top rated ones we have listed above which have comfortably padded seats and padded extensions for the legs. These are extremely easy to use. You just sit on the seat, adjust the extensions against your ankle and rotate the gear-driven crank to engage the stretcher. 
Once you reach a comfortable degree of stretch, you can remove the rotating wheel and watch TV or take a nap. (Try doing that). Eventually, as you progress in your splits, you will be able to stretch the extensions a full 180-degrees. 
The other type of leg stretcher machine has three stainless steel poles with some sort of padding on the part that goes against your legs. You adjust the two longer poles against your ankles and you hold the shorter middle pole in your hands and pull on it.
The more you pull, more it stretches your legs. It's pretty simple and you can use this just about anywhere. 
I and everybody else 100% prefer the one with the gear-driven crank and wheel like the ones I recommended above. It's a lot easier than having to pull on anything to adjust the degree of stretch.
---
Who are Leg Stretcher Machines For?
 Leg stretcher machines are designed, meant, and built for everyone, whether sports player, martial artist, fitness enthusiast, yoga guru, rehab patients, or just someone who needs to improve their flexibility.
The benefits of improving your flexibility as mentioned above are endless from injury prevention, to improve muscle tone, to improved stamina.   
Why Should I Buy a Leg Stretcher Machine?
During our early martial arts days, we were fascinated with splits.
You couldn't really blame us. 
If you grew up in the 80s watching your fair share of action flicks, you'd want to do splits like Jean Claude Van Dame too, sitting on a terrace with a sprawling view of the city, at the crack of dawn. 
Or like Chuck Norris who could do em upside down, we bet. 
Only, it wasn't as easy as it seemed. 
We discovered early that doing the splits requires extremely flexible leg and groin muscles which sadly, we didn't possess.
Glutes, hamstrings, hip flexors, everything needs to be like a well-oiled machine, ready to flex at will.
Although, even the best leg stretcher machines like the ones listed above don't really cost all that much I was dirt broke back in the day. So my budget was limited to ramen noodles and rent. 
So I had to figure out a better way to be able to stretch my legs consistently and efficiently if I wanted to keep myself free of injuries, improving my performance in the gym, and staying competent in my martial arts game.
So I started off trying to improve our flexibility with bands against the wall. That didn't last too long.
Then came an insane contraption that we made ourselves. Thankfully, we didn't end up rupturing a muscle with that one.
It was then, that a buddy suggested that we try the leg stretcher machine. 
A month later, we were doing the full split in class. Chest thumping rights achieved. If only we had the Gram back in those days. 
Coming to the leg stretcher machine, it's a godsend flexibility trainer for anyone who's struggling to achieve maximum flexibility in martial arts or dance or Pilates or anything else. 
If you are one of them and are skeptical to invest in one of these machines, then here are some reasons why you may want to reconsider your decision.
What Are The Benefits of Having a Leg Stretcher Machine?
There are so many reasons why most people fail at achieving the flexibility they need to pull off the splits. 
The leg stretcher machine addresses each one of them to the T. 
You are way less likely to end up injured
By making incremental stretches every day, you are less likely to end up with a hamstring injury or a groin muscle tear. You can adjust the degree of the stretch to as much as you are comfortable with and you can do it at your own pace. Most importantly, you can focus on increasing your flexibility without worrying about pulling or hurting yourself. 
If You Buy One It'll Make You Stretch & it's Way Less Boring
Let's face it. If your hamstrings and glutes are extremely tight, it would take weeks, if not months of stretching before you get anywhere close to doing a full split. Since there's no instant gratification, like the pump you get from lifting weights, most guys shun away from regular stretching. Try adding 10 minutes of stretches to your daily routine. 'Uhm! That sounds boring'. With a leg stretcher machine, you can do it anytime of the day. Even when you are watching TV or reading a book. The chances of you sticking to a schedule is a lot higher with it. You almost wouldn't notice how soon you loosen those hard muscles. 
You can measure progress
Even if you muster up the courage needed to overcome the boredom that comes with doing mundane hamstring stretches or lunges, you'd find it very difficult to measure progress. 'Did I just stretch more than last time?' A leg stretcher machine takes guesswork out of it. There's usually some sort of measurement mechanism inbuilt into it which allows you to make incremental stretches every time. 
More comfortable than bands or homemade contraptions
We understand your fascination with DIY contraptions. But leave those for woodworking. A simple leg stretcher comes with foam padding for ankles, knees, inner thighs and other leg muscles which makes it a lot more comfortable than anything that you can come up with.
Best Leg Stretcher Machines - My Recommendation
Now that you have had a chance to read through each machine, you should know in your mind which one you want to buy. 
Out of all of the ones above I do have a personal recommendation for you.
That's it folks.
Grab one of these machines if you still haven't and enjoy the bragging rights that come with the full split.
Leave a comment below if you have one of these and can do the splits now!
Noteworthy Features: