Most Expensive Boxing Gloves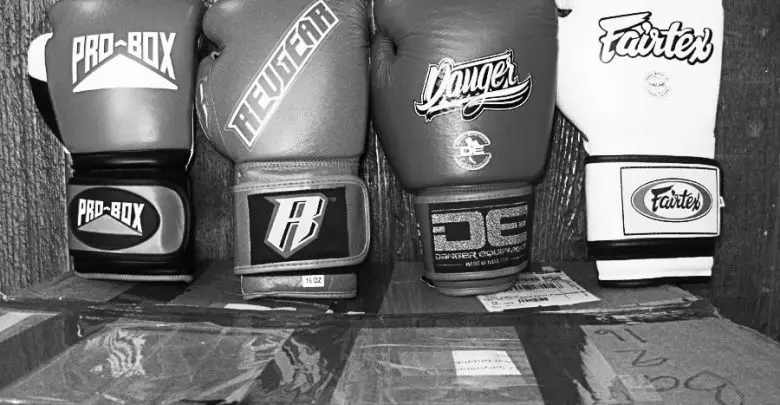 Last week, one of the kids at the gym got himself a pair of these swanky expensive boxing gloves triggering a debate amongst the rest.
The argument was about the amount of cake one should spend to land a decent pair of gloves.
Justifying the price were the big guys, who have a long and enviable professional record under their belt.  
They couldn't care less about the price tag of a glove as long as it screams quality. That's because they can afford it.
On the other side were the rank amateurs, students and hobbyists who'd happily save some dough if they could while selecting their gear.
We were mute spectators for a while. But had to step in when things started to get out of hand.
The fact is that when it comes to boxing gear, you get what you pay for. Expensive boxing gloves might seem like overkill if you only focus on the price tag.
But when the cheap gloves that you picked off the shelf at Walmart start to rip and fray after a month or two, you realize that maybe it wasn't such a bad idea to spend a little extra and buy quality stuff.
Nevertheless, we decided to add our two cents to the discussion without fueling the flame.
We put 8 of the most expensive boxing gloves to the test. We borrowed the ones we could. Bought the rest and pinned the results on a large board in the gym for everyone to see and ogle at.
Based on our research, here's our recommendation of the top 8 most expensive boxing gloves on the market currently.
We will follow this up with some logic and reasoning behind the price tags on these gloves.
Comparison of the Most Expensive
Boxing Gloves
Cleto Reyes Hook & Loop Training Gloves
Cleto Reyes Professional Gloves
Title Boxing GEL Suspense
Twins Special Signature Fancy Gloves
Venum Elite Boxing Gloves
---
Winning MS600
No surprises here.
Our #1 pick is the Winning MS600, also touted to be 'THE' most expensive boxing gloves that you can buy in the United States and also in many other parts of the world.
The question that a lot of guys ask is, what makes them so expensive. Here goes.
For starters, the MS600 is known to be immortal. We aren't kidding. There are stories of these having endured years of practice without as much as a single scruff to show.
We bought a pair in 2011. It's still kicking ass after all these years.
There are a couple of other guys who still use it for their heavy bag practice. No other glove even comes close.
Secondly, it offers the best protection for your hands and wrists. Be it knuckle pain, soreness, wrist aches, these will have you covered.
Premium leather construction, evenly distributed padding that keeps your partner safe during sparring but ensures that they will feel the punch just enough and long supportive cuffs are some of the features that make the MS600 stand out.
It's true to size and fits like a sock. Your hands won't move inside the compartment nor does it shift positions during training.
The best part about it is the weight. This is a 16 oz. glove that in ideal circumstances should be used only for the heavy bag.
But it feels so light and maneuverable that you can easily use it for mitt or pad work as well. Almost like a 12 oz. one.
By the way, it's available in three colors and you have the option to choose between lace-up and Velcro straps.
Verdict: The Winning MS600 is the gold-standard in boxing gloves. Completely worth every dime that you spend on it. If you are in it for the long run, invest a little extra cash now and enjoy the quality for years.
---
Cleto Reyes Hook & Loop Training Gloves

We first came across these gloves during a routine sparring session at Gleason's NYC.
After landing a couple of jabs the sparring partner, he managed to land a hook on Tom. And it felt like he'd hit him with a brick, despite Tom wearing a head guard.
He was searching for the rope for a few seconds.  
'Welcome to Gleason's', the other guy smirked.
The first thing Tom did was call out to the coach and he asked him what gloves the guy was using.
The Cleto Reyes Hook & Loop aka The Puncher.
This baby gives you the best of both worlds. It stays feather soft on your hands but is rock hard on the outside.
The build quality is top notch. Two inches of latex foam distributes the pressure evenly and it is crafted to perfection in a goat skin shell. There's an inner lining of fabric that ensures that your padding stays dry as a bone.
The Mexican-styled flat-front design and the lightweight form make these a great choice for just about all types of drills.
We use it routinely for heavy bag workouts (on days when we are feeling upbeat), sparring (when our partner's acting like a smart ass), mitt work and double end too. It's like a go-to gloves for us. 
Having said that, there are at least 10 others in the gym who find it too tight for comfort. And others who refuse to spar with partners wearing this. They say it hurts too much for a sparring glove.
We personally like everything about it except the thumb attachment. We find it too short for our thumb and also the small connector that attaches it to the glove. Otherwise, it's a near flawless design that could give the Winning MS600 a run for its money.
Verdict: The Cleto Reyes Puncher is perfect for anyone looking for professional gloves that can be used as heavy bag, sparring, or training gloves... Oh and don't cost an arm and a leg.

---
Hayabusa T3 Kanpeki
Having used Hayabusa's Hybrid gloves from the Tokushu range for years, we were quite eager to test out the T3 Kanpeki.
And as expected from the brand, it didn't disappoint one bit.
The T3 Kanpeki borrows the popular compartmentalized design from the original T3 and throws in 100% full-grain leather in a grunge finish.
The result is spectacular. The gloves look straight out of a 1930s heavyweight match.
No fancy logos. As minimalistic as they come.
Looks apart, these are as comfy as they come. Maybe a little roomier on the inside as compared to the other 16 oz. gloves in this list. But it should be a snug fit with the hand wraps on.
There's an inner antimicrobial lining that deters odor.
The padding is thick, particularly on the back of the hands, which we believe comes from their MMA background. Nevertheless, it should keep you covered during sparring.
Another good feature is the double Velcro wrist strap with the interlocking splints. If you are an old-school lace-up guy who cringes at the sight of Velcro, this should help you cross over. Once secured, these gloves stay put. Great wrist support.
Being full grain leather, the gloves usually take some time to break in. Despite Hayabusa claiming otherwise. It took at least three weeks for Jenna (our team member who's 5'2 and weighs 150 lbs.) to get used to her heavy bag workouts with these.
All said and done, these are great gloves for the price. A bit lighter than the 16 oz. advertised weight to be honest. Can be used for sparring, bag work, mitt, name it.
Verdict: The T3 Kanpeki are extremely well-made gloves for the price. The quality stitching, full grain leather and the plush padding makes them ideal for all types of training and practice.

---
Cleto Reyes Professional Fight Gloves

We didn't have to go far to test this one out. The old favorite, Cleto Reyes Professional Fight Gloves occupies prime real estate in our gym.

There are 6 guys and 4 female athletes in the gym who literally sleep wearing this.

That's in addition to the three pairs that we own.

What's there to not like about it?

The classic design is unchanged over the years.

Brings back memories of the famed heavyweight title match between Ali and Leon Spinks.

Mexican styling, handcrafted from goatskin and stuffed with a mix of foam and quilted horse hair in a gloss black finish. The large Cleto Reyes Insignia on the back.

Just enough padding to keep the knuckles safe. Fits like a charm on fighters of all sizes. This is a puncher glove by the way.

Ideal for sparring. But works well for just about anything.

And for the style buffs, it's available in more colors than what you'd ever imagined.

The only possible quibble is that it takes its own sweet time to break in. For some fighters, it can be months before they hit the sweet spot. 
Verdict: You cannot go wrong with the Keto Reyes Professional boxing gloves. Its use by multiple professional fighters over the years is testimony for its quality. In fact, we wouldn't even categorize it as expensive boxing gloves in the first place.  
---
Hayabusa T3

Just when we thought that it couldn't get any better than the T3 Kanpeki, Robbie, a 19-year old student and an amateur MMA fighter literally shoves the Hayabusa T3 in our face.
Ah, the things that we have to endure in the gym.
After throwing a few punches on the bag with it, we felt that it deserved a spot in this list. Thank you Robbie for bring our attention towards this gem.
The T3 is quintessential Hayabusa.
It is the original design that the T3 Kanpeki is based on. Remember the compartmentalized design? It's a lot more colorful on this one.
One difference is that the gloves are made of Vylar leather, which is a type of PU leather. That doesn't affect the quality in any way though. Feels as good as the full grain version on the bag. And it holds up pretty well too. Robbie's been using his T3 for three years now. Not a scratch on it.
Another difference that we liked is the microfiber-lined thumb on the T3. This layer of fabric on the thumb is a lifesaver because you can use it to wipe sweat after an intense practice or sparring session. No more using your T-shirt as a towel.
These are cheaper than the Kanpeki but have identical features including the famed DUAL-X closure system with the four interlocking splints on the back of the wrist and the 5-layer foam that Hayabusa claims, does not require a break in.
As claimed, it didn't take too much time to break in. Was as soft and comfortable as an old glove in about three days.
Verdict: If you liked the Hayabusa T3 Kanpeki, but were skeptical about it due to the price tag, then here's a cheaper mirror replica. Great features, attractive price.
---
Title Boxing GEL Suspense

This one came highly recommended from the parent of 16-year-old boy who'd suffered a concussion in football a few years ago.
The boy had been able to resume boxing training and had not suffered a single headache since using this one. That testimony was gold.
In came the No Contact Headgear from Fighting Sports.
And we have to give it to them for protection. It's a blend of sponge, high and low density foams and it is top notch. Goes all round, good protection in the back and on the ears.
But as expected, the extra padding comes at the cost of extra bulk. This will turn you into Atom Ant.
Having said that, it's not as heavy as the RTC headgear. Weighs 1 pound and 6 ounces.
The faceplate is made of plastic which makes it easier to mold to fit faces of all shapes and sizes. But is it really better than a metal plate which is a standard in headgears at this price point?
Only time will tell.
Is made of authentic full-grain leather and is available in one size only
Another niggle that we found is that the inner lining is leather as well. Sweat and leather make for a bad, slippery combo.
You might find that this headgear moves a lot more than what you like. Use some head straps as a workaround and you should be fine.
Also, visibility tends to be a problem for shorter users due to the thickness of the padding.
Verdict: If you are ending up with sore hands after a heavy bag session, bring home the Title Gel Suspense Boxing Gloves. Your hands will thank you and you'll start to enjoy the training again.
---
Twins Special Signature Fancy Boxing Gloves

Twins decided to add a splash of color to their bestselling boxing gloves and the result is the Signature Fancy gloves.
Personally, we loved the gloves without the updated (and slightly gaudy) color scheme. But apparently, there are many takers for the new design.
Well, whatever works.
These gloves are the best soft-padded gloves that we've ever used. We don't know if that makes sense. But the triple layered foam really works. The outer layer on the padding is soft unlike some of the puncher gloves that made this list.
So, you can spar without your partner cowering in fear. At the same time, it has a soft, cushioning lower layer which absorbs most of the impact and keeps your knuckles in pristine form.
The gel padding also extends to the palm by the way.
Wide Velcro straps give you great wrist support and also allow clinching. Muay Thai fighters, are you listening?
The quality of these gloves needs no introduction. Handmade from genuine leather in Thailand by skilled local craftsman.
Our earliest Twins Special gloves lasted 8 years before some of the stitches got frayed.
By the way, these are not the best fit for fighters with large hands, best for medium and small handed fighters. Our coach has caveman-like hands and he absolutely detests training in these.
Verdict: With or without the design, the Twins Special is a winner. It is reliable and lasts for years. Hard to go wrong with it.
---
Venum Elite Boxing Gloves

Here's a little gift from our side. A budget-priced gloves in the list of the most expensive boxing gloves.

Jokes apart, we couldn't resist not adding one of our favorite gloves to this list.

This is the Venum Elite, versatile and underrated gloves with a very affordable price tag.

It's Thai made from Skintex leather and holds up well to everyday use.
It features thick padding with triple density foam that's uniformly distributed all over. There's a hint of extra padding on the knuckles maybe that makes it ideal for heavy bag work.

But it's not overly thick either to hinder punching speed or maneuverability. The gloves are light and can easily be used for other types of training.

If you hate a partially attached thumb design as much as we do, then you'll love the full-attached thumb on the elite. It prevents injury and allows you to land those punches without worrying about taking the impact on the thumb.

A mesh insert on the palm will keep your hands reasonably dry.

But these tend to get hot after a few hours of practice. By hot, we mean really hot which is kind of a letdown as there's no fabric lining on the inside. If you hate sweaty hands, then sadly, the Elite is not for you.

Otherwise, it's a near flawless gloves. 
Verdict: The heating problem shouldn't bother you unless you train for hours at end. If you are a casual user looking for a premium quality gloves without paying through your nose, the Venum Elite is one of your best bets. 
---
The Most Expensive Boxing Gloves – Top 3 Brands

After spending days researching various gloves and brands, we have finally been able to narrow down on the three brands that offer the most expensive boxing gloves that money can buy.
Winning - Most Expensive Boxing Gloves Brand

These guys top the price chart in almost every boxing gear category. Used mainly by professional fighters, handcrafted in Japan, made from the finest leather, they have a lot going for them. If you can afford the price, then there's no second thoughts. Go for Winning. With some care, the gloves might outlast you.
Cleto Reyes - My Personal Favorite Brand / Superior Quality

The Mexican family owned business that went big when it caught the eye of the big guys in the world of boxing. Cleto Reyes has come a long way from a budget-priced boxing gear company to become one with some of the most expensive boxing products in the world.
Title

Probably one of the only companies based in the US that commands a loyal fan base. Title products are not as expensive as Winning. But come close in terms of quality.
---
FAQ About These Expensive Boxing Gloves

When it comes to boxing gloves, there's still a lot of misinformation floating on the internet courtesy self-proclaimed boxing gurus, who were probably twiddling their thumbs when we first stepped into the ring.
We thought it would be nice to address some of the concerns that we've frequently come across.
Q. What are the different types of boxing gloves?

A. In an ideal world, you'd have just one pair of boxing gloves for all types of training and practice.

In the real world though, it rarely works that way.

Even if you've just started off with boxing, you'll start to notice that heavy gloves are better suited for the heavy bag and that they can limit your speed and movement that's needed for mitt training.

Similarly, a lightweight glove might feel like the best one. But after a few punches on the heavy bag, you'll start to miss the extra padding.
Here are some of the specialized boxing gloves that you should have in your kit.

Training/Bag gloves: These are the closest ones to all-round gloves. They have enough padding for heavy bag work but are light enough to be used for pad work as well as light sparring. Most beginners start off with these and hence, you can find hundreds of gloves advertised as general training or bag gloves.

Sparring gloves: Technically, you can use just about any gloves for sparring as long the weight matches and as long as and your partner don't mind. But specialized sparring gloves will make life easier for both of you. Designed to offer ample protection to you and your sparring partner, these gloves usually have more cushioning, both on the outside and inside. The padding is more evenly distributed.

Professional gloves: Also called the Puncher gloves, these are typically used by fighters who compete professionally. In other words, fighters with hands that are used to the impact and wear and tear. The padding will be much thinner, but harder than the ones on sparring gloves or generic training gloves. These are intended to deliver the impact of your blow. No fooling around with these.

Mexican-styled gloves: With a sleeker profile and tight padding, Mexican gloves are extremely popular in boxing these days. Usually offer a snugger fit than normal gloves. Also, these have long cuffs that offer excellent wrist support.

Muay Thai Gloves: These gloves are designed to absorb the impacts of not just punches, but kicks as well. And hence, these have extra padding on the back of the hands and on the palm. Also, these gloves are designed with flexible wrists that allow the user to clinch their fist easily. Something that's critical in Muay Thai.
Q. What size and weight gloves should you get?

A. Unfortunately, there's no definitive answer to this.
If we are talking theory, then we can write ten pages on how to measure your hand circumference with a fabric tape measure and how to match it with the weight description used by manufacturers.

This is a foolproof way to find gloves that fit properly.

But the truth is that gloves are usually selected based on the height and weight of the user and the intended use.

General training or all-purpose gloves: Go for 10-12 oz. if you weigh below 120 lbs., go for 12 oz. to 16 oz. if you weigh more than 120 lbs. but less than 150 lbs.

If you weigh more than 150 lbs. then 16 oz. to 20 oz. gloves should fit you. If you weigh more than 180 lbs. then it's definitely 18 oz. and above.

Despite following this generic measurement chart, you might at times find that the glove doesn't fit that well or that its way bigger than what you expected it to be. That's because there will always be variances among different brands.

Even worse, there will be variances among different models of the same brand.

So, ask your coach for recommendations. If your coach feels that you are using gloves that are the wrong weight, then they are probably right.
Q. How are Boxing Gloves Supposed to Fit?

A. Well, they ought to fit like gloves are supposed to fit. The best way to find out if they do, is to narrow down on the right size using the above mentioned guide and then try it on. If most gloves sizes are too big for you or you have really little hands then look over our best gloves guide for people with small hands

Always wrap your hands before you try gloves on.

The glove should be a snug fit. Different people have different descriptions of the term Snug. But think of it like a comfortable fit that's not constricting your blood vessels.

At the same time, there shouldn't be more room than what's needed. If your fingers are swimming in the compartment, then that's going to lead to injury somewhere down the line.

The fingers should touch the end of the gloves comfortably. Once again, touch, not press into it.

Depending on whether its lace-up or Velcro, it should fit tightly around the wrist.

If you are a Muay Thai fighter, then the gloves should be comfortable enough to allow you to clinch the fist. 
---
Features to look for in Expensive Boxing gloves

Since we already got the size, the type and the fit out of the way, let's talk about some of the other features to consider when you shop for the most expensive boxing gloves.

Padding: The amount of padding can determine how comfortably you can train with the gloves. But the 'right' amount of padding is subjective. Some people like their gloves to be heavily padded irrespective of whether they are sparring or hitting the heavy bag. Others prefer minimal padding for sparring as it allows them to feel the punches. Check the manufacturer's description. Pick the padding type that works best for you. Most brands use multiple layers of foam. But some brands use a gel insert that offers additional cushioning and protection from injuries.

Mobility: The amount of padding will also determine mobility. You don't want the gloves to flay around when you punch on the bag. It should offer stability to your wrist. At the same time, it mustn't be overly rigid either. Or else it starts to hinder your movement.

Closure: The lace-up vs. Velcro debate will range on endlessly. To put it simply, Velcro is easier to manage in the midst of a training session. Lace-ups might offer a better fit. But you'll probably need the assistance of your coach or a partner to help secure them if they get undone. The closure should also offer you firm wrist support.

Moisture Wicking Inner layer: An inner lining of a moisture wicking fabric absorbs sweat and keeps your hands dry. The caveat is that these will need to be thoroughly dried out and even odor treated (water and vinegar solution) after a while.

Thumb attachment: What started off as a cosmetic addition to mimic vintage-styled gloves, have now become an add-on feature offered by manufacturers. Some manufacturers offer a partially attached thumb whereas others offer a full thumb attachment. We personally prefer the latter. 
---
Should You Buy These Expensive Boxing Gloves?

The price tag on sporting gear does not always translate into quality.

But when it comes to boxing gloves, we've experienced firsthand the difference between an expensive boxing glove and an inexpensive one.

We hope that this article helps you understand the difference too. Do write to us if you feel that we've missed out on something.