Top Tips For Setting Up A Boxing Gym In A Smaller Space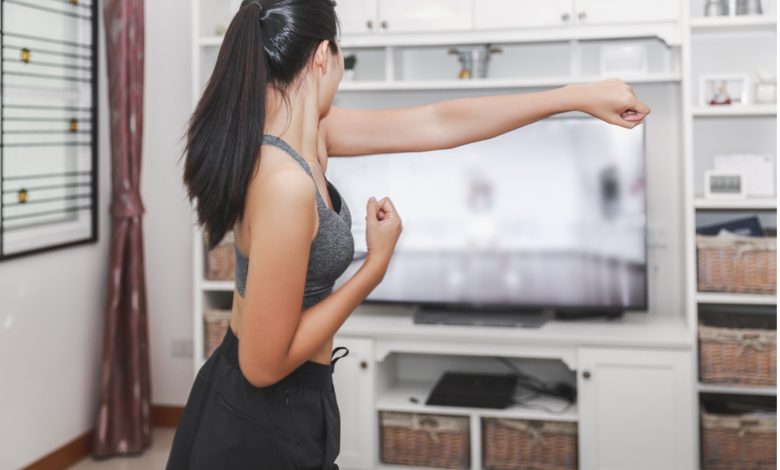 Life is all about finding the perfect balance. You must manage your work, personal life, social life, family, chores, errands, paperwork, and all the other daily tasks that find their way onto your to-do lists. It's a delicate act to keep the scales even, and sometimes they tip in one direction over the other. That's okay, though, as striving for balance is sometimes more important than actually achieving it.
And part of finding balance is about looking after yourself. Your diet is one aspect of this, as is adequate hydration and managing your mental health. Exercise is also incredibly important and is linked to improved wellbeing and a longer lifespan.
Any busy bee who still values carving out time in their week for fitness knows that boxing is an excellent exercise, providing a great mix of cardio, strength training and endurance. And what if you don't have the time to go to the gym? Well, by investing in a little boxing equipment for your home, you can create your own at-home boxing workout space. How? That's precisely what we'll be exploring today.
Use Your Garage
Suppose you have a small unit, townhouse or house but are lucky enough to have a garage. In that case, you can easily convert your garage or shed space into a suitable boxing gym. Can you park your car in your driveway or the street, leaving your garage free for a transformation? If this is the case, you can easily set up a boxing bag, an exercise mat and some other boxing kit essentials right in your garage. This is the perfect solution, and you'll be able to exercise from the comfort of your own home.
Convert a Corner of Your Living Room Space
If you don't have the luxury of a garage, you're not entirely out of luck. In this case, you may easily be able to off a corner of your living space to function as a makeshift boxing gym. You should have no issues installing a boxing bag with a ceiling mount and incorporating some other smaller exercise equipment in a section of your living space. Maintaining even this little space can help you get a decent boxing workout happening at home at any time during your weekly schedule.
Re-organize Your Spare Bedroom
And what if you have a spare bedroom, or your roommate is preparing to move out? Well in that case, you may be able to utilize this extra room as a space for sweating, strength-training, and practicing your punching combos!
You can quickly transform your spare room into a boxing gym by getting rid of any old furniture and repurposing the room with modular gym matting. Converting a spare bedroom into a gym space may even provide you with the option to invest in electronic gym equipment like a treadmill, as you can use any spare power outlets located within that interior space.
If no power outlets are available, you could easily include non-electronic equipment like a rowing machine or spin bike, just to support your punching bag workouts and other exercises within your boxing training routine.
Stick to the Bare Minimum
If you're pressed for space, you don't have to go the whole hog and buy lots of equipment to start boxing at home. You could begin with the bare minimum, this being a standing boxing bag, some hand wraps, boxing gloves and some comfortable workout clothes such as a pair of shorts and a singlet. You should be able to store all this, even in a modest apartment.
From here, you can choose to grow your boxing home gym set-up over time, adding more equipment and gear as you train harder. Using this method can also help ensure that you don't over-invest in your set-up, resulting in some of your equipment potentially being sent straight to storage in your garage or going unused due to an inadequate amount of space.
Utilize Your Outdoor Space
Even if you have a small outdoor space like a courtyard or alfresco area, this is actually more than enough space to set up some boxing equipment and do some open-air boxing training. You can quickly put a boxing bag, some weights, an exercise mat, and some other training equipment in your outdoor space alongside maybe even adding a table top to place a Bluetooth speaker to get the gym playlist pumping.
And if you're worried about being exposed to the elements, there are ways that you can keep yourself and your equipment dry at all times. For instance, you could install some cover overhead to protect your equipment from any rainfall.
Skip the Bag for Now
If you're still stumped about where you can fit a boxing bag, then why not skip it altogether for the time being? If you're a complete novice to boxing, you don't need anything except comfortable workout clothes and a good pair of gloves to get started.
In fact, you may not even need gloves to begin with either! You can start with shadow boxing as you learn the basics of stance, footwork and punches. Be sure to practice your fundamentals in front of a mirror, referring to YouTube tutorials or online resources to get all these boxing basics down pat. Once you're familiar with the fundamentals, then you can look to make some room for a boxing bag and other equipment.
Train in Front of the TV
Suppose you have enough space to train in your living room. In that case, you can put down an exercise mat, throw on some boxing tutorials found online and practice in front of your television. Again, you don't need a boxing bag for this, as you can focus on the basics by following a tutorial. All you need is a TV and enough room in front of it to practice. This is the perfect tip for those living in smaller homes and working with a minimal budget.
Conclusion
This helpful article has shared our top tips for setting up a boxing gym in a smaller space, such as an apartment, unit or townhouse. Follow these tips as you embark on your new exercise journey. Remember you can convert your garage if you have one or otherwise use existing space at home. Turn a spare room into a boxing gym, or utilize your outside space, such as your courtyard or alfresco area.