What You Need to Remember When Buying Sports Eyewear for Boxing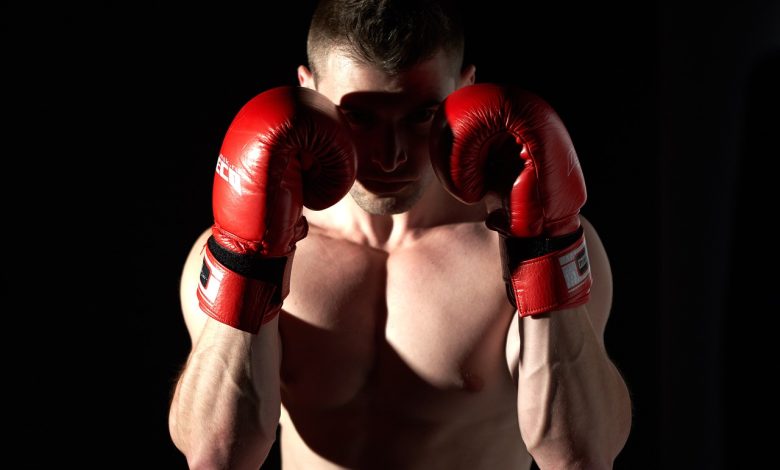 Boxing is a physically demanding sport that requires fighters to have not only adequate protection but also precise vision. Whether you're a professional boxer or an amateur enthusiast, having the right sports eyewear is essential. Of course, you can't wear glasses in the ring as a professional, and whilst it is possible to wear sports glasses under headgear, it is not recommended.
However, when training, you may need to boost your eyesight and choose glasses as the method to do so, rather than contact lenses. Whether throwing punches at a bag or trying to focus on something as you pound the treadmill, poor eyesight could restrict your training regime. Luckily, there are glasses designed specifically for sports, some of which are suitable for boxing.
In this article, we will explore the key factors to consider when buying sports eyewear for boxing training.
Tight fit
Whether you're training or helping a fighter train, you'll be looking for glasses that are a good fit, secure on your face and not likely to slip and prove a nuisance. To ensure maximum protection, sports eyewear for boxing should preferably be a wraparound design that covers the entire eye area. There are also eye glasses made specifically for sports that can endure different activities, including training for boxing. The Oakley M2 have a grip that sits over the bridge of the nose to keep them in place, whilst their Plazma range has a rugged frame built for maximum coverage. Both can be paired with prescription lenses to ensure you can see the bag with every jab you throw.
Vasiliy Lomachenko, known for his agility and speed, has been seen wearing secure-fitting eyewear out of the ring in press conferences. He's also been spotted in the Oakley Latch, which has a wide nose bridge, suitable for boxers who may have found their nose changing shape after a fight! Indeed, Devin Haney, who beat Lomachenko in May, has been spotted sparring with a glasses-wearing trainer, sporting a tight-fitting pair whilst he absorbs Haney's jabs on the pads.
Clear and Distortion-Free Vision
Sebastian Fundora leaves the ring in glasses and on a cell phone. Absurd sport. pic.twitter.com/4RJt9vtz0c

— Dan Canobbio (@DanCanobbio) April 10, 2022
Clear and distortion-free vision is crucial for boxers to accurately judge their training movements and reactions, especially on the bag. When choosing sports eyewear for boxing, look for lenses that provide optical clarity and minimal distortion. Anti-fog and anti-scratch coatings are desirable features as they ensure clear vision throughout training sessions. The Tifosi Veloce Fototec glasses are designed to cut down on lens fog, so when you're training hard, you'll still benefit from clear vision. They're aimed at cyclists but will also work in the gym.
Former WBC interim light middleweight Sebastian Fundora is known to wear glasses, and whilst he certainly doesn't fight in them, he could be seen wearing a pair leaving the ring following his epic bout with Erickson Lubin. He wore a large pair with clear lenses, offering unrestricted vision, and it's easy to imagine him training in a similar pair.
Durability and Longevity
Given the physical nature of boxing, durability, and longevity are essential qualities in sports eyewear. Try to look for eyewear made from high-quality materials that can withstand impacts, resist scratches, and last through extended training sessions. If you haven't got a good fit, they may drop off your face, and if you throw punches at the speed of some of the world's top fighters, it might be hard to keep even the most secure pair on. In that instance, you need something durable and hard-wearing.
Manny Pacquiao, one of the most durable fighters ever to have fought, was seen wearing glasses as he prepped for his 2016 bout with Timothy Bradley. Pacquiao was also the embodiment of longevity, and judging by the clip of him working the bag, his glasses had to be, also.
Conclusion
Glasses and boxing are not two things that naturally come together – wearing glasses in the ring is obviously not possible, and even wearing them under headgear could be risky. However, around the gym, there's no doubt glasses serve a purpose, and with that in mind, this guide will hopefully have given you some pointers as to what to look out for should you require a pair.
Of course, glasses are not the only piece of equipment you might need. Here at SmartMMA we have guides to all the best equipment on the site, including gloves, bags and other training equipment.