War Tribe Gi Review – Kevlar BJJ Gi Worth It?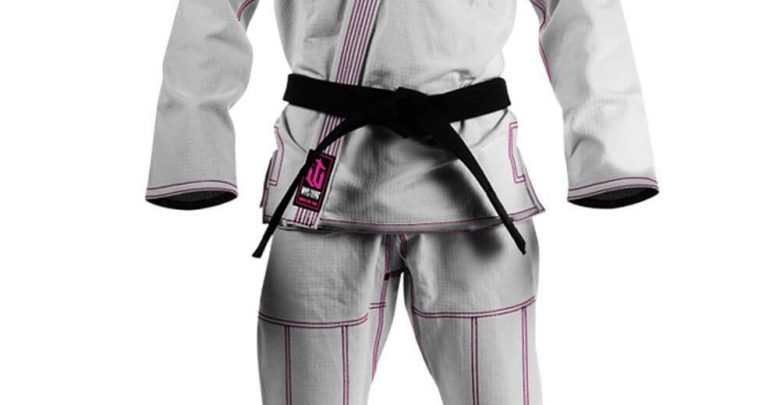 You will be excited to find another Gi to add to your increasing jiu jitsu wardrobe, which can improve your practice and competition performances.

Previously, there were limited brands and styles available as there were fewer companies that produced good gis at the time.

However, in this review, we will show you some great War Tribe gis to check out.
War Tribe is a company which offers unique design and superb quality. It has established itself as one of those rare companies that understands and listens to the customer's needs, and continues to come up with innovative products to satisfy the requirements of its buyers.

We are writing this War Tribe gi review after performing numerous stringent quality checks ourselves. As such, we will present four of War Tribe's most popular gi's available for purchase, and find out the good, the bad, and the things you need to know before you order one.

Note: On the contrary, you will hardly find anything ugly in these gi's. Each of these gi's is designed beautifully with detailed attention in the products. The Gi's from War Tribe are innovative, durable, and classy.

Before we talk about the gis, let's have a quick look at the company first.
War Tribe – The Company
War Tribe, which offers some of the best Brazilian Jiu-Jitsu (BJJ) and Mixed Martial Arts (MMA) gear and equipment, is a manufacturing company based in the US.

The War Tribe gi may be a new entrant in the market, but it is quickly becoming popular in gyms around the world.

The company's motto says that although you only get to live once, once is sufficient if you can do it right. It certainly shows War Tribe's drive to provide a better fighter experience for BJJ and MMA practitioners.

As mentioned on the War Tribe website, the mission of the company is simple. That is, to elevate and enhance the sport, culture, and condition of the MMA through continuous innovation, while simultaneously supporting the Jiu-Jitsu lifestyle.

The company says that someone who is born to wear the War Tribe gear, is built to win, with a serious determination in his blood to achieve inevitable success.

War Tribe has proved to be a worthy company that offers excellent products for all types of customers. Moreover, it has presented itself as a great value addition to all MMA fans, as its products are among the best ones available in the market.

That is why it is no surprise that the number of War Tribe customers has increased exponentially, despite the fact that there is tremendous competition in the MMA gear segment.

If this sounds interesting, then read next!
Price range
Price is often the key factor when we decide to buy a gi.

A new War Tribe BJJ gi may cost you from $90 to an upwards of $200. These price points are extremely appropriate if I may say so, given the quality, standard, and style these gis are offering.

Although some people argue that War Tribe gis are somewhere in the mid-range in terms of cost, we feel that the price is still reasonable, considering that the quality the BJJ gis have is excellent.
Target Customers
These gi's can be used by those who have worn BJJ gis for some time now, and are looking for a much more durable piece of clothing, which would last longer.

War Tribe has come up with one the most cutting edge and unique gis in the market. Hence, these gis will rightly be the ultimate choice for the BJJ gi wearers looking for the finest gear.

While War Tribe gis are sold only in the US at this time, the company has bigger plans to distribute the gis globally in the future.
Comparison: (Four Of War Tribe's Best MMA & BJJ Gi's)
We will now review and compare the four different ones:
The Reaper Gi Review
Best GI From War Tribe
The Reaper gi is a good looking and nicely built gi, meant for people who prefer a minimalist yet classy look. Reaper gi is available in white and black colors, and its looks will surely impress you.

If you really want to feel good in a BJJ gi, as you undergo rigorous practice, wearing this War Tribe gi will do just that. It will also make you feel comfortable and satisfied.
Design aesthetic
It is a low-key gi, with its colors that are either black, or white, with some faded grey dots branded around the entire gi. This makes it look very classy and unique.

The inside of the Reaper Gi also makes for a great fashion statement. It has a nice image of the Grim Reaper, who is wearing a Reaper gi himself. Though the interior cannot be seen often, this finishing touch of the Reaper gi is absolutely amazing.

The Reaper gi is inspired by a fight finisher. It symbolizes the successful end of a nail-biting competition.

The Reaper gi inspires the wearer to be a determined fighter, who finishes the game with sheer will and perseverance.

We have personally tested and liked the design of War Tribe gi as it is completely different from all other gis available in the market.
How's The Quality?
The look is important for any gi, and so are the quality, style, and durability.

We have found many gis that are stylish, but have no real substance in them.

Thankfully, the Reaper War Tribe gi doesn't fall in that category. The Reaper gi is indeed a product with both fantastic style and supreme quality that embodies the true fighter spirit.
War Tribe Reaper gi is constructed with 450 GSM cotton known as pearl weave. It also contains a 10-ounce ripstop pants.

This awesome gi is also the lightest in its category that is allowed in competitions.

The Reaper gis are durable, too. This makes them very popular among the BJJ fighters. The fabric is tightly sewn together in a pearl weave gi design so that it lasts longer.

The ripstop pants that come with the gi, are also resistant to the usual wear and tear, and will exceed any BJJ player's expectations in terms of gear lifespan.

There is a sublimated and rigid mesh lining inside the gi thus, the print doesn't fade from sweat or the application of water.
The material is extremely breathable, and it keeps the performer cool during training or competition. The gi is also very comfortable to wear in the summer months due to its lightweight fabric.

Overall, the Reaper gi is an outstanding War Tribe gi all MMA practitioners will most definitely love to wear.
War Tribe Jiu Jitsu Gi Size Chart & Guide
War Tribe Reaper Gi Sizes
The Legacy Gi II Review
Excellent Value For BJJ Beginners & MMAers
War Tribe Legacy gi II is a little bolder and sublime in design than the reaper gi.

It is available in only one color, which is a grey body with a distinct blue trim. Nonetheless, this type of gi is very attractive and stylish.

With the limited quantity of this gi, we don't expect it to be around for too long, especially with many people wanting this gear.

The exemplary quality standards, and its well-crafted style, make the War Tribe Legacy gi II an outstanding MMA product.
Design aesthetic
The Legacy gi II is the best-looking BJJ gear in our the line-up. Although it is available in only one color, the company has done an excellent job with this gi.

It is an all-grey gi, with an aquatic blue trimmed border that just looks superb.

War Tribe marketing and branding is found strategically on the gi. Despite that, it actually does not look odd, or loud as the case is, for many other brands.

Still, for those who think there is excessive branding, the Legacy is actually one of the minimally brand-printed gis on the market now.

On War Tribe Legacy gis, you will find the "zero-grip competition sleeve." The sleeves are crafted using less fabric so that the opponent gets less material to have a firm grip on.

This provides the performer with a better competitive advantage, and more effectively, if the opponent is in regular gi.
How's the quality?
The quality of the gi matches the standards expected of a reputable company like War Tribe. The gi features 400 GSM material, which is also called pearl weave, and made entirely of cotton fabric.
This War Tribe gi is 50 GSM thinner than the War Tribe Reaper gi. Hence, the fabric is lighter and thus ideal for warm climates.

Performers would love to wear this gi in competitions as well as training.

Legacy gi II has the 10-ounce ripstop pants, which are double-reinforced in their stitching. These make the War Tribe gi a more durable gi than the others mentioned in this review.
Additionally, the pants are tailored in such a way that it becomes easy for you to move any way you want.
The pants are also hard and difficult to grip, which is a definite plus in an MMA fight.
Price
As compared to other War Tribe gis, Legacy gi II would cost you more. Legacy gi II is not cheap, but given its durability and look, the price is justifiable.

Moreover, this one is so visually pleasing that you will actually not only look good enough, but also feel good in it.
War Tribe Legacy Gi Size Chart & Guide
War Tribe Legacy Gi II Sizes
The Hydrogen Gi Review
Lightest BJJ Gi You Can Buy From War Tribe
Beginners learning BJJ often find gis uncomfortable during training for long hours in warm and humid weather conditions. Keeping this in mind, War Tribe has brought this light, breathable, and comfortable gi, while keeping its high quality standards intact.

War Tribe has come up with the second version of "ultra-light" gis, an improved version of the previous ones.

War Tribe Hydrogen gi, which is built for speed and agility, is impressive in terms of quality, looks, style, and comfort.

Hydrogen gi is aptly named as hydrogen is the most lightweight among elements in the periodic table.

The Hydrogen gi is not only good for everyday training, but also for competitions and meets the IBJJF standard.
Design aesthetic
The War Tribe Hydrogen gi comes in three colors i.e., white, black, and blue. Overall, very little branding has been done on the gi. It allows you the option to use your own patch of choice.

You can add a cool patch from the internet, or put your club patch as well.

The logo on the gi is atomically influenced and inspired by a hydrogen theme. War Tribe has given enough thought into its design, which really stands out even in the crowd of pricier gis.
How's the quality?
As the name suggests, the gi is created to offer a lightweight feel to the wearer.

The complete gi set is so lightweight that you will hardly feel its presence while practicing your moves on the mat.

The War Tribe Hydrogen gi features 350 GSM cotton fabric known as pearl weave. It is one of the lightest gis in the entire War Tribe collection.
The Hydrogen gi is 100 GSM less thick than the first gi we discussed above, the Reaper gi.
It also comes with the eight-ounce ripstop pants in comparison to the ten-ounce pants of a normal gi. War Tribe has taken "the more lightweight, the better" approach in this gi that is extremely comfortable and sporty.
All the seams, major contact areas and common stress points of the gi have double-reinforced stitching.

The gi is IBJJF-certified which means one can compete wearing this gi.

If you weigh near the next weight category, and are looking for a light gi, then this War Tribe gi is the most ideal one for you.

It is also awesome to roll in because its lightweight and breathable fabric makes the performers feel great even on hot summer days.
Price
The most delightful aspect of the War Tribe Hydrogen gi is its price. It is only around $170 on Amazon, cheaper than its counterparts.

This gi comes with a lower price tag than the Reaper gi. Much less cotton fabric is used to make the Hydrogen gi than the previous one, and that is probably why it comes at a cheaper price tag.
War Tribe Jiu Jitsu Gi Size Chart & Guide
The Ice Weave Gi Review
Coolest Gi From War Tribe
The last gi in this War Tribe gi review is the Ice Weave gi. This gi looks great, but feels even better due to its quality components.

This War Tribe gi is a very innovative gi that's currently available in the market.

Much like its name, this gi keeps you cool, airy and comfortable during your training.
Design aesthetics
The design of Ice weave gi has been crafted as meticulously as the other War Tribe gis. This gi comes in a completely white design with aqua blue trimming, staying true to its name.

There is more branding in this gi than what is usually done by War Tribe. However, it still looks clean and colorful to wear with its well-placed brand logos.
How's the quality?
Ice Weave is a high-quality gi featuring 350 GSM materials, which have cooling properties known as the pearl weave fabric used to build the Kimono.
The gi has 65% cotton fabric and the rest 35% is performance polyester, a select fabric used to build standard BJJ gis.
The gi prevents sweat absorption and dries quickly. It keeps you airy and comfortable while you roll on the mat. The Ice Weave gi will also keep you comfortable during those rigorous hours of training.
Ice Weave is a high-quality gi featuring 350 GSM materials, which have cooling properties known as the pearl weave fabric used to build the Kimono.
Price
This gi is cheaper as compared to other War Tribe gis. So if you want a War Tribe gi which will keep you comfortable without cutting a hole in your pocket, this one is a very good option.
It costs around $135 on Amazon.
War Tribe Jiu Jitsu Gi Size Chart & Guide
War Tribe Gi Alternative: Tatami Estilo
Best For More Experienced Users
If all the gis mentioned above couldn't satisfy you, then check out the Tatami Estilo 6.

Tatami has been in the business of making gis for years now, which somehow tells you that its products are at least of good quality.

Tatami gis may cost you a bit higher, but they are durable and worth the price. BJJ practitioners can use the Tatami gis for years with ease and superb comfort.
Our Thoughts on WarTribe Gi Review:
Should You Buy It?
War Tribe may be a newcomer to the MMA-gear industry, but it is a very promising brand because of its superb-looking and innovative products.

All the details, including the weave material, durability, weight, and style guarantee you a quality product.

These BJJ Gi's are durable, keep you cool and are comfortable even after long hours of training. The gis are designed so meticulously that you will love the product right from the first use.

War Tribe gis are meant for both beginners and expert fighters alike. The novice fans would definitely love to look like their favorite fighters when they start learning MMA in any gi from the War Tribe collection.
Did our War Tribe GI Reviews help you choose the best GI? Share this Post with your other BJJ and MMA Friends